Many users came to us with a common problem: "The builder is slow, and it's hard to figure out how to use it. The documentation wasn't beneficial either. Can you help me?"
So, we extensively surveyed our regular users and found where the problem lies. We did our research and found out ProductX needs a complete makeover, and so we did.
We are excited to announce that ProductX 3.0 the #1 Gutenberg WooCommerce Builder is now 🔴 LIVE!
The new ProductX blocks plugin is like a whole new plugin. It's so much faster and easier than the previous version. You won't believe how easy it is to create beautiful WooCommerce stores with it.
But wait a minute, wasn't it the #1 Gutenberg WooCommerce Blocks? Yes, it was.
We are just streamlining with the fast-paced eCommerce industry to give you the best possible experience while store creation.
But why? Let's find that out and explore what it offers!
Introducing ProductX 3.0
The third time's the charm; many of you have heard this expression. Well, we're introducing ProductX 3.0 to put that saying to the test!
Check out this amazing video of ProductX 3.0!

Many of you have been with us since ProductX started its journey. Let's share the story in short.
Once upon a time, a WooCommerce plugin named ProductX was born. Slowly and steadily, it became the #1 Gutenberg WooCommerce Blocks. It was meant to be so with the vast amount of product blocks and near-unlimited customizations.
Then, we introduced the WooCommerce builder. Creating WooCommerce store page templates was easier than ever. But it wasn't a complete solution. Theme dependencies were making the builder a not-so-perfect one. A minimal amount of templates and a slow dashboard in the backend made things challenging.
Users were asking for solutions and how we could avoid their problems. You guys, the amazing people out there, you've been with us through thick and thin, so how could we let you down?
We came up with an idea to give you the ultimate freedom to create WooCommerce stores by making ProductX the #1 Gutenberg WooCommerce Builder.
What's New in ProductX 3.0 ?
You might ask if it is really an idea builder now. Let's assure you that it is an ideal builder now. With the addition of 65+ templates, new header, footer, and 404 builders, and no more theme dependencies.
With ProductX 3.0, you are not just creating a store but sculpting a masterpiece. This latest version empowers you with more freedom, more features, and more possibilities than ever before.
Let's tell you about the amazing things ProductX 3.0 comes equipped with!
New Dashboard Interface
Introducing our new dashboard interface. It's now super fast, and you will need much less development time.
The sleek and intuitive design will help you to navigate easily.
An enhanced template creation process for hassle-free management.
Added template kits section to see all available premade templates in one place.
Optimized addons section, so now you can find required addons quickly.
Try the new dashboard interface today and see the difference it makes!
Fresh High Quality Templates
ProductX 3.0 comes with over 65 high-quality templates (and more on the way). You'll have the perfect store to showcase your products. Whether you're looking to create a simple product page or a complex eCommerce store, ProductX 3.0 has you covered. Our templates are designed to be both beautiful and functional, so you can create a store that looks great and converts visitors into customers.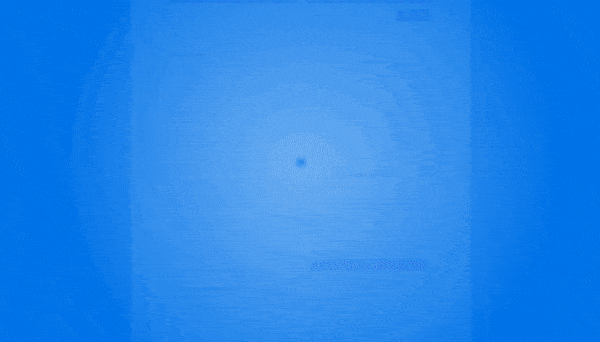 Choose from over 65 high-quality templates to showcase your products in the best possible light.
Our drag-and-drop editor makes it easy to customize any template to fit your brand and needs.
Your store will look great on any device, from desktop computers to smartphones and tablets.
So what are you waiting for? Start surprising your customers today with ProductX 3.0!
The Gutenberg WooCommerce Builder allows you to create unique headers, footers, and custom 404 pages for your WooCommerce store. You can easily create custom layouts for your WooCommerce store.
Create custom layouts for your headers and footers.
Create custom 404 pages.
Improve the look and feel of your WooCommerce store.
Improve the user experience for your customers.
If you are looking for a way to improve the look and feel of your WooCommerce store and user experience for your customers, consider using ProductX 3.0!
Extensive Documentation Links Inside Blocks
Navigate your way to success with ease! We've embedded extensive documentation links inside the blocks, ensuring you have all the guidance you need.
Our blocks are designed to be easy to use.
If you need help, click the documentation link in any block for instant access.
Our documentation, blog, and YouTube channel contain helpful articles, videos, and tutorials.
You'll find everything you need to know about using our blocks, from basic instructions to advanced tips and tricks.
So don't hesitate to reach out for help if you need it. We're here to make your success our success.
Updated Template Kits with Direct Import
Our template kits are now easier to use than ever before. You can now import them directly with a single click. This saves you a lot of time and effort, as you no longer have to edit the templates manually. And with a vast library of templates, you can create your store in no time.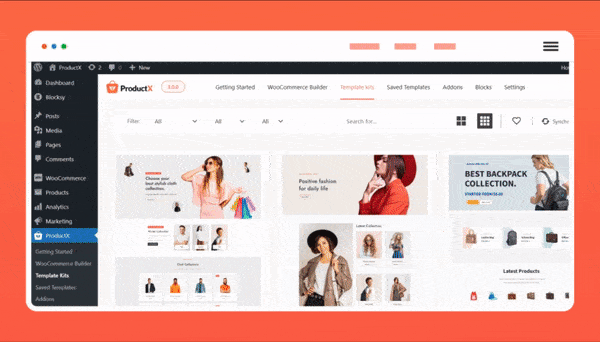 Here are some of the benefits of using our template kits:
Save time and effort by importing templates directly.
Choose from a massive library of premade templates.
Easier template customization to match your preferences.
Try our updated template kits today and see the difference they can make for your eCommerce business!
Get Started with ProductX
Here's a video guide to get you started with productX.
A Sneak Peek into the Future
We're not stopping here now; we have planned our future updates, and here's a sneak peek at the Upcoming Features:
Custom Fonts: Express your brand identity with personalized fonts that will leave a lasting impression.
Banner Maker: Capture attention and drive conversions with our upcoming banner maker feature.
More Templates: We're constantly expanding our template library to ensure you have endless options to showcase your products.
Additional Conversion-focused Features: Stay tuned for game-changing features to boost conversion rates and increase ROI.
This is just a new beginning. A lot more is yet to come!
Get ProductX Now, Don't Waste Time!
This is just the beginning of an incredible journey with ProductX. Our mission is your success, and we're committed to providing the tools you need to dominate the eCommerce landscape.

Take advantage of the eCommerce revolution! Upgrade to ProductX 3.0 today and unlock the full potential of your online store. Don't wait for the perfect moment – make it perfect by starting with ProductX 3.0. Your online success story is just a few clicks away!
You can check out WordPress video tutorials on our YouTube Channel. Also, find us on Facebook and Twitter for regular updates!