Introducing the newly added Stater packs specially designed for creating customized Sports News and Blogging sites. If you have PostX installed on your site, Building the entire Sports News site is a matter of a single click.
Sports News Starter Pack
This Starter pack includes a featured post section, archive page section, most popular posts section, most commented posts section, numeric pagination, and many more blocks.
Let's take a closer look at the sections.
Featured Posts
It is the first block of the Sports News starter pack that represents the featured posts. You can customize this block by using the block setting or you can just import any other premade block layout.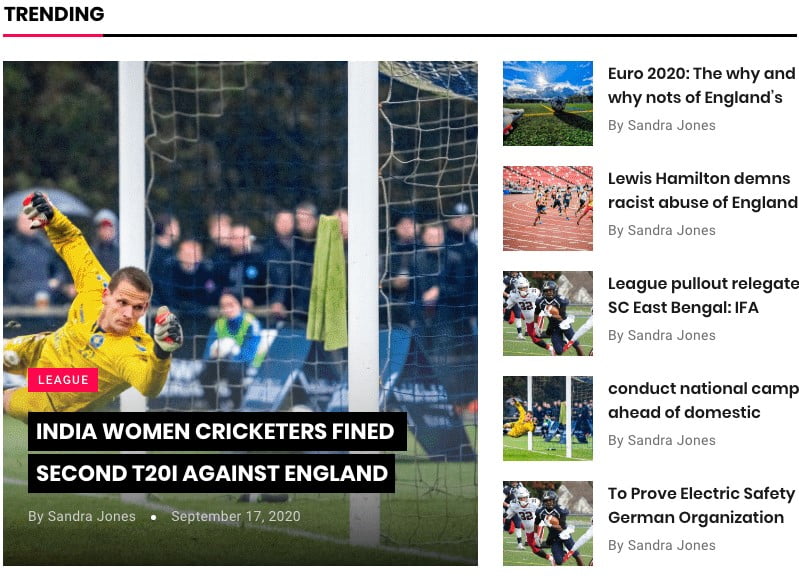 Trending posts
The trending posts will be dynamically shown in this block.
Use the quick query from the Advance query builder to change it to show popular posts or random posts.
Post Listing Blocks
You can customize it using the settings section.
There are four Post listing blocks available for you to choose from.
Most Commented Posts
It is a post grid block, posts having multiple maximum numbers of comments will dynamically be added in this block. You can change the number of posts on the block and customize it from the settings section.
Pagination

There are three types of pagination available for you to choose which are Load more, Navigation, and Numeric pagination. Choose any of them and customize them using the pagination settings.
Final Words
That's all about the introduction of the new Sports News starter pack. But do you know how to use it? If you are a new user of the PostX plugin. After installing the plugin go to the page or add a new page where you want to use the starter pack. Click on the block library while editing the page. Now, you can see the Sports News starter pack along with other starter packs. Choose any of them and it will automatically be added to the page.
If you are an existing user of the PostX plugin and not seeing the new starter pack on the block library. Then click on "Synchronize" and the new starter pack will be available to use.