When it comes to designing the WordPress website you should be very careful about the selection of the perfect themes for your website. Newseqo is an amazing theme that is perfect for making your website look amazing.
It is a theme that you can use to run your blogs and grab the attention of your audience instantly. It is very easy to use and it is a perfect theme for you if you are running a blog, magazine, or newspaper website. There are both free and pro versions of the theme. It provides users with a lot of flexibility.
PostX is integrated into this theme. Because of that, all the pro features of PostX becomes active except the starter pack and layout feature.
Best Free Gutenberg Theme
If you don't want to invest in the design of your website this is a great option for you. It gives you a decent set of options to make your website look stunning. You can create stunning sidebars and feature the most popular blog posts using this theme.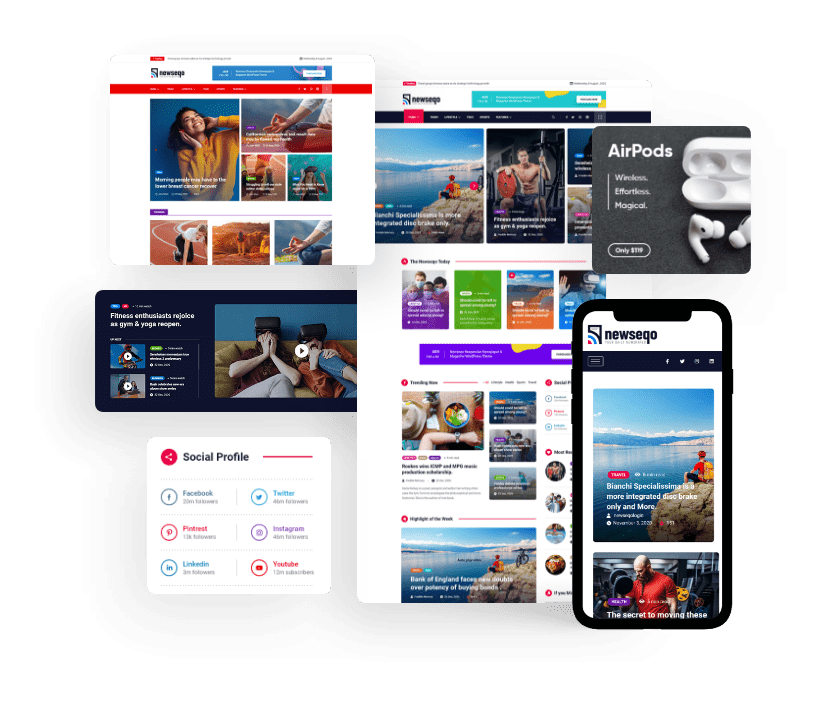 You can integrate it with Elementor and also add a custom logo for your website. You would get several header variations with this option. You can also get several theme options with the free version. Footer variations also make this theme an attractive choice.
Newseqo Premium Version
If you want to get the most out of the Newseqo theme then you would need to upgrade to the pro version. It gives you additional Newseqo plugins that you can install to your sites and make your site look truly stunning. It helps you transform your website with a professional look.
It looks very appealing to your audience. Elementskit Header, Footer, and Megamenu builder is added to the pro version which allows you to make amazing menus to make it easier for your user to navigate your website.
Perfect Theme, Perfect Home Variations
Conclusion
Newseqo is a very good option for you to make your blog look more appealing to your audience. Powered with PostX the Newseqo theme becomes the perfect choice for your blogs enhancing the functions and capabilities of this theme.