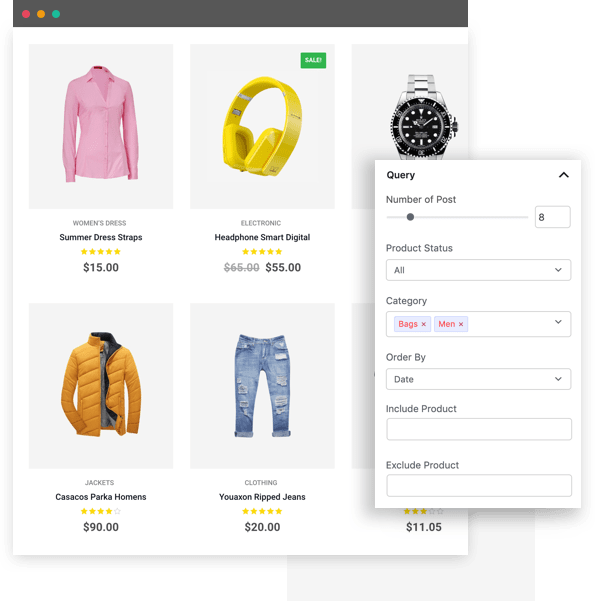 WooCommerce Query
Builder
You can now display your products in a custom query using Gutenberg WooCommerce blocks. It will help you display your WooCommerce products in different criteria. Number of posts, Category, Tag, Order By, Order, Exclude, Offset are now applicable from the blocks settings panel.
Taxonomy
Status & Order by Price
Include & Exclude
WooCommerce Product
Slider
Now you can display your products simultaneously in grid view and slide view. So creating a carousel and beautiful grid is now way much easier with identical design. Slide View comes with all necessary carousels settings.
Positioning Elements
Dynamic Carousel
Carousel Control Settings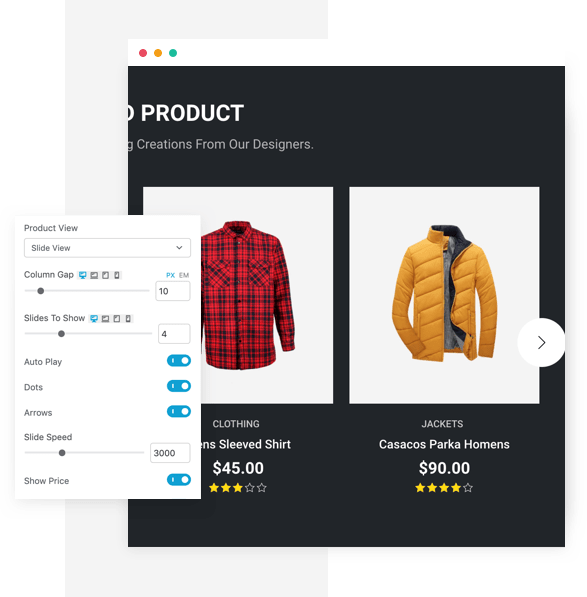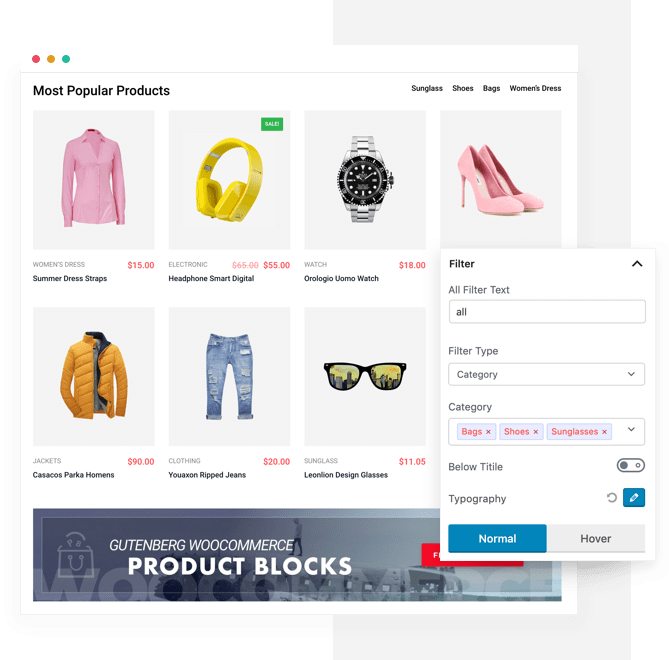 Filter

in Product Category

Using filters you can display many products at a time in less space. Users can see their products category by clicking on it. AJAX powered filter can show products without reloading the entire page of the site.
AJAX Powered
Filter Category
Filter Tag
WooCommerce Pagination,
Load More

and Next Previous

Pagination, Load More, Next, Previous are the common elements for the post lists and post grids. Gutenberg WooCommerce Blocks comes with the AJAX powered system, that's why contents can be loaded without loading an entire page. And only a certain part of the block is loaded, replacing the previous content.
Load More without Reloading Page
Pagination without Reloading Page
Next Previous without Reloading Page