Unparalleled Customization
Power of PostX
The All-in-one Gutenberg Blocks Plugin, enabling you to offer a faster and smoother experience to your users.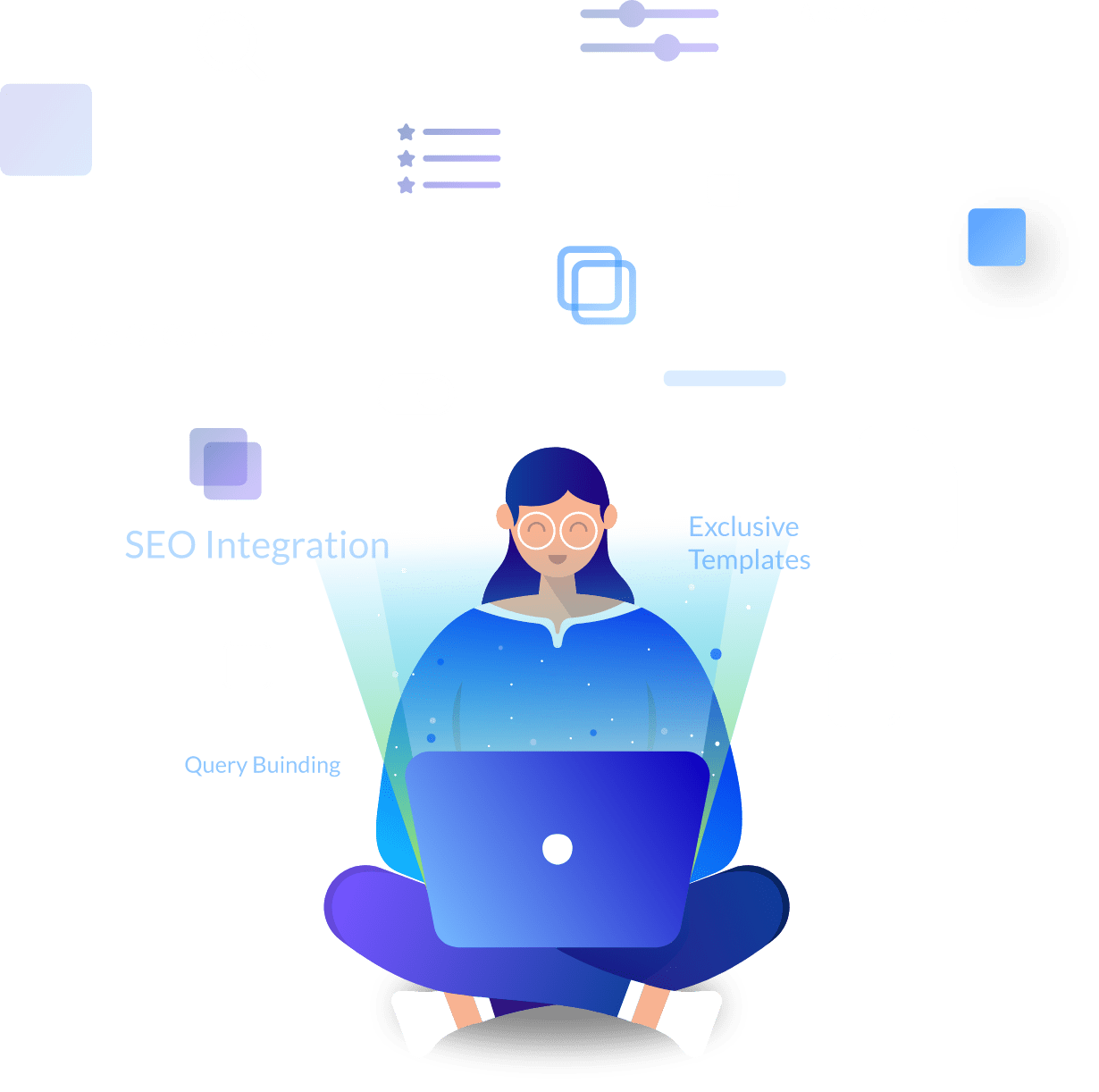 Block Library Variations
Vast Design Library with Clean, and Bold Designs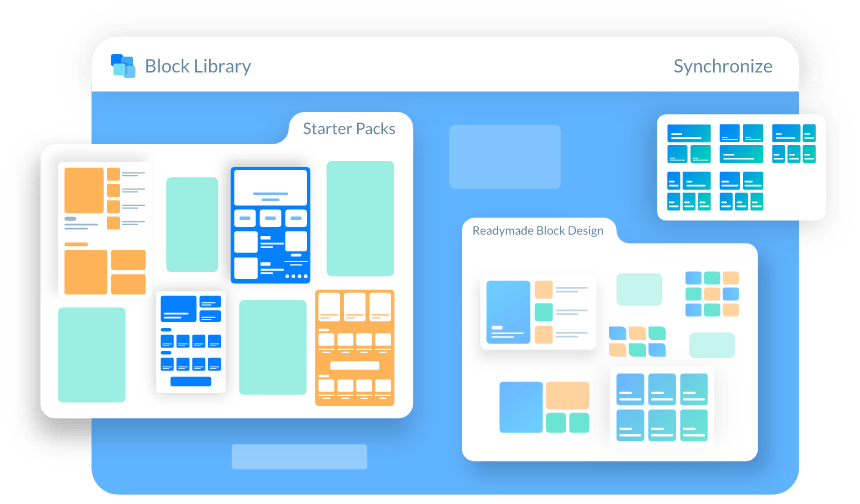 Ready-made
Design Blocks
PostX features a wide range of ready-made design blocks for you to use on your posts/page. All of these ready-made blocks feature endless customization features for you to explore your creativity. Just click, choose and import!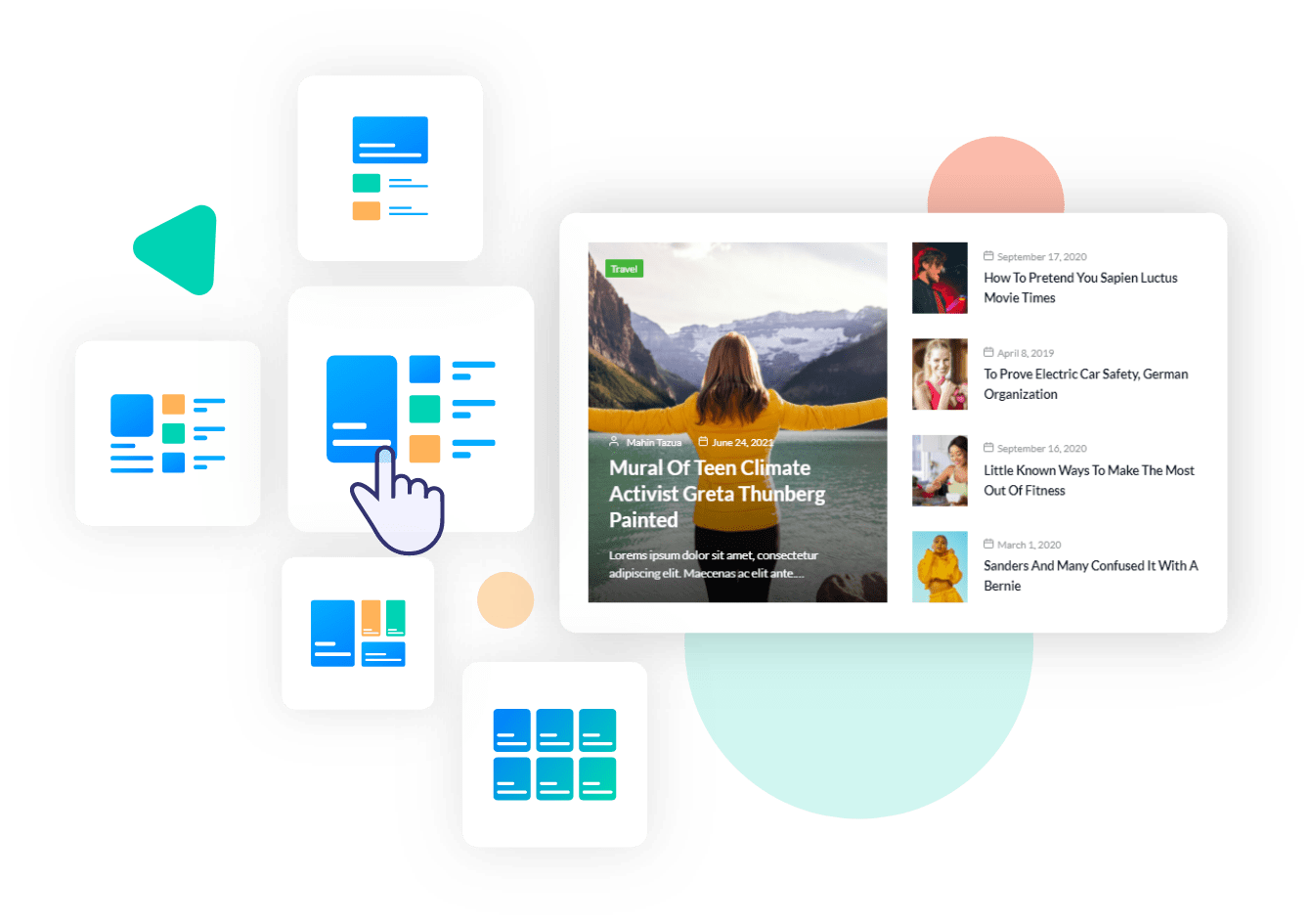 Starter

Packs

These are a combination of the clean ready-made post blocks. The designs are both multipurpose and easy to use. Moreover, there are specific packs geared towards the news reporter, chef, traveler, and many more!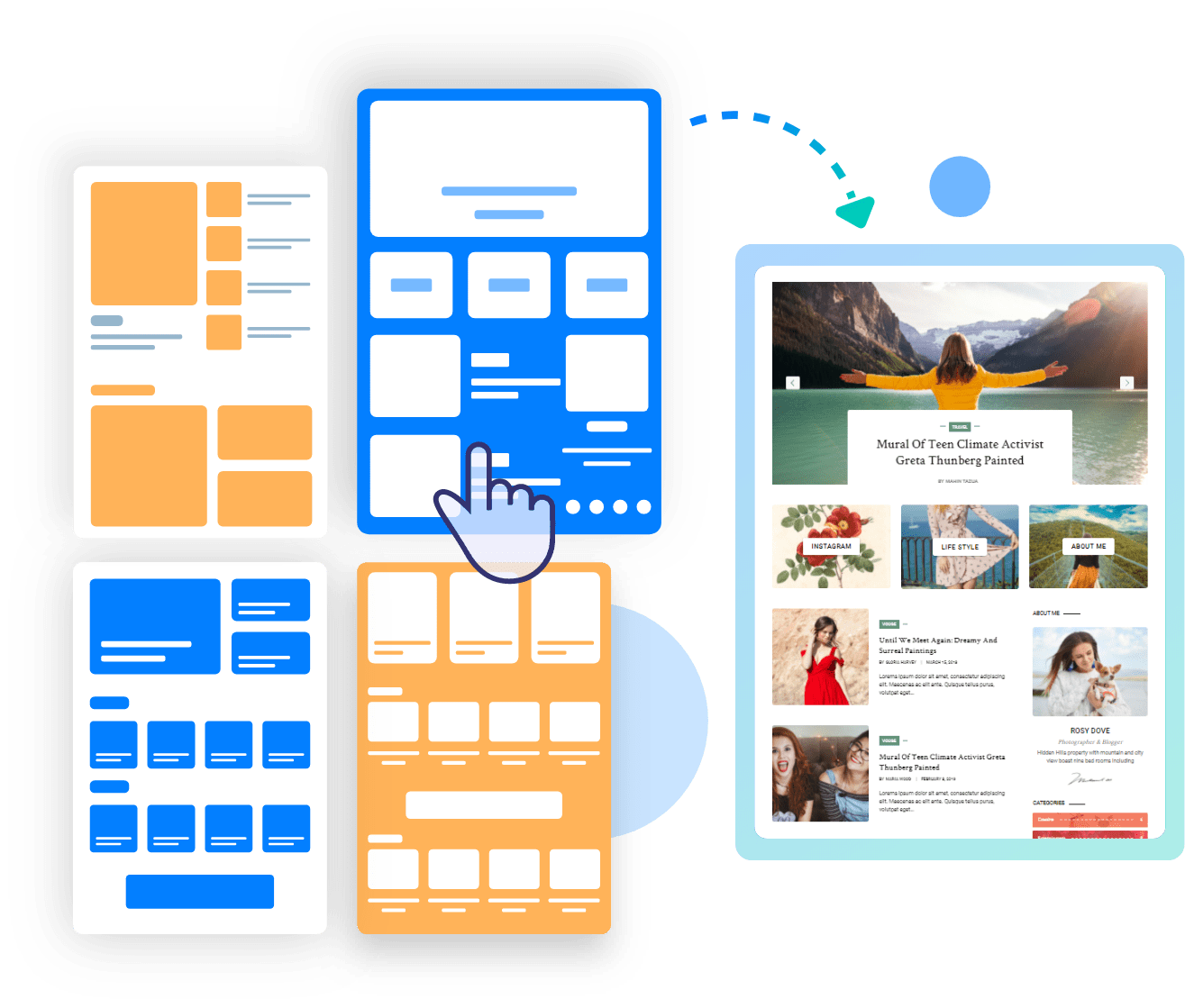 Layout

Offerings

Other than having a ton of ready designs, you have a varying number of layouts to go with them as well. This makes showcasing content a lot easier thanks to the variations in the offerings.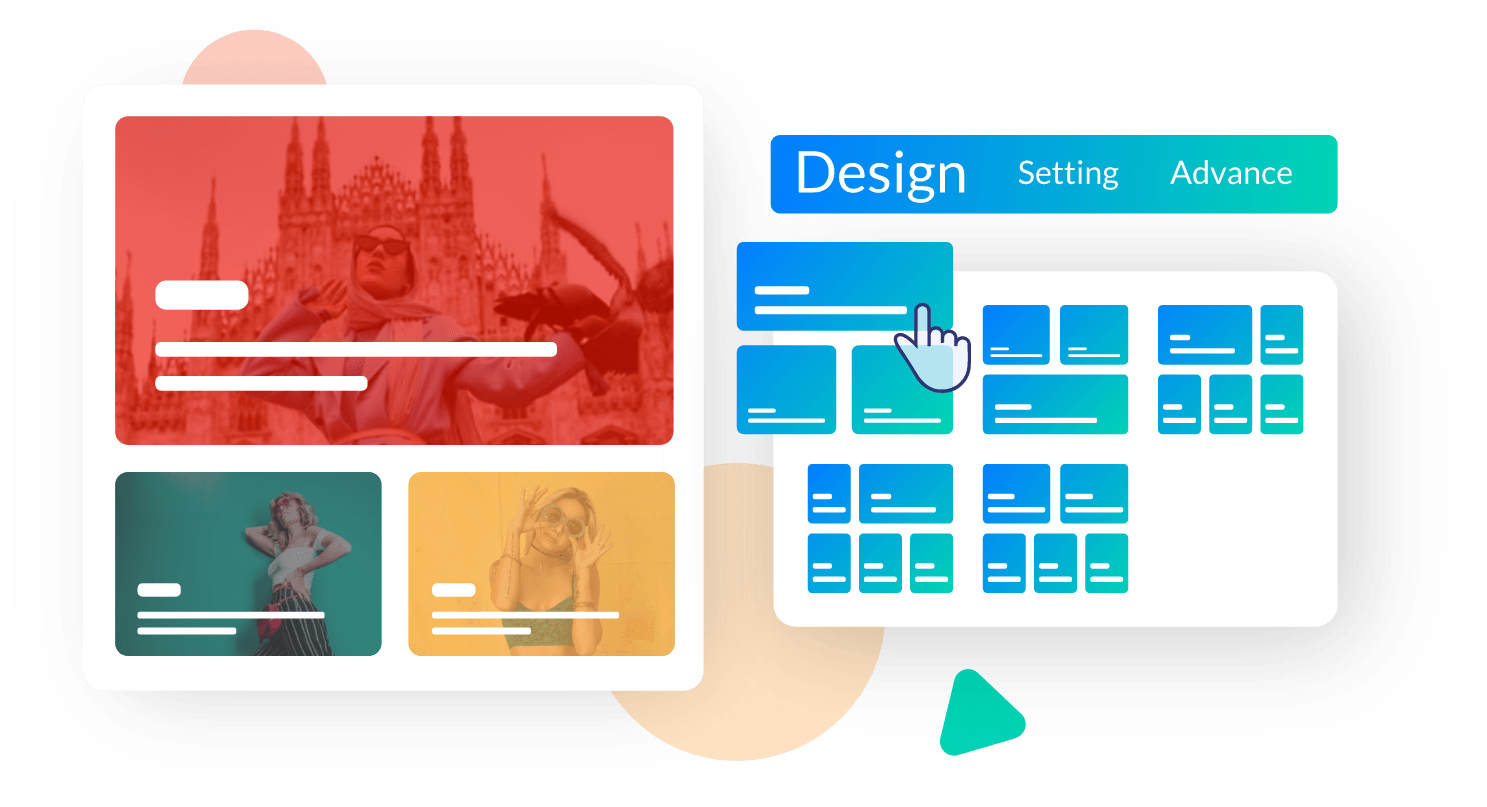 Endless
Customizations
These Gutenberg blocks have a design property for each asset. From changing the typography to adding custom queries to post blocks, everything is just a click away. You can bring micro-level changes to the designs without a hitch!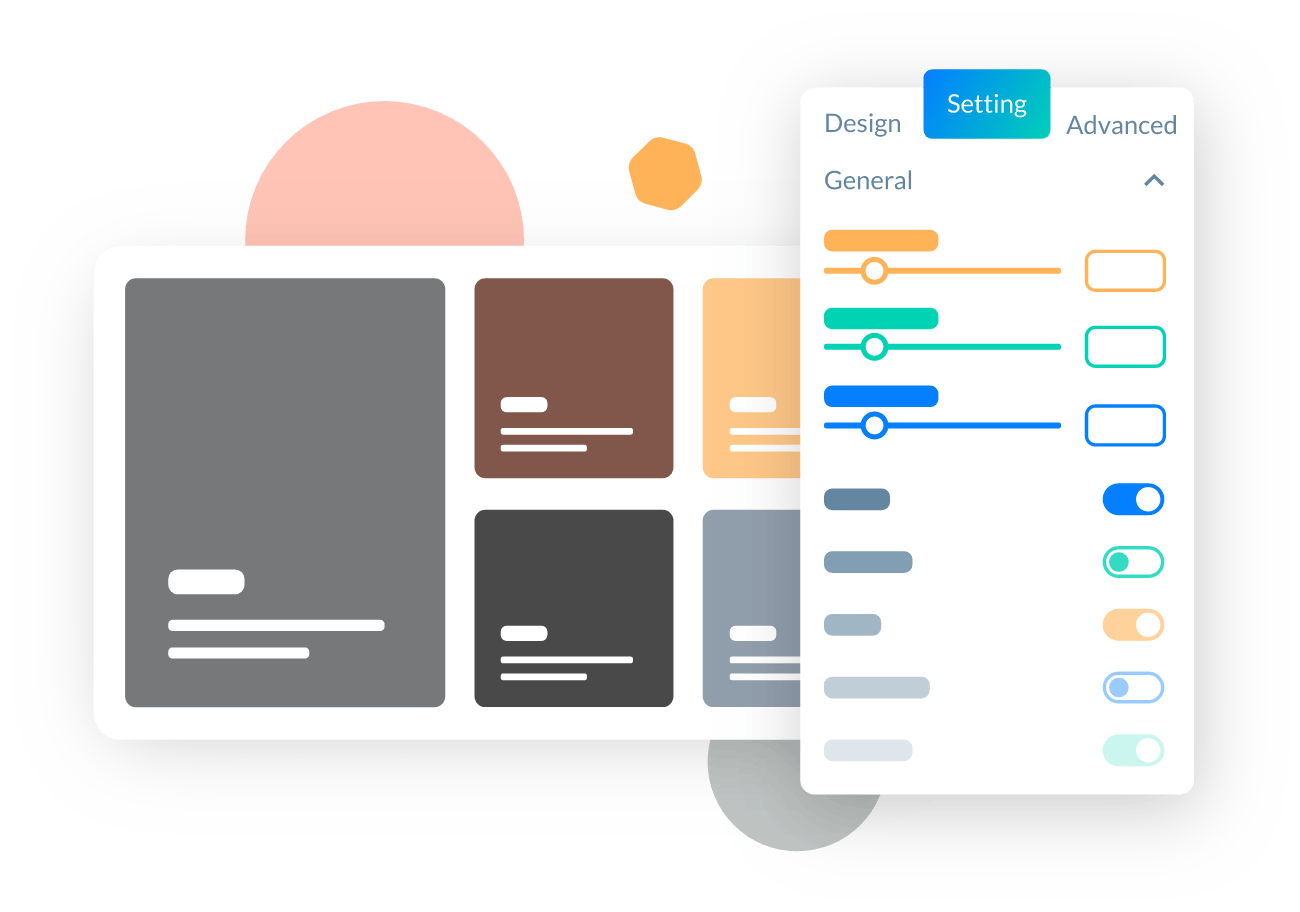 Super Dynamic Post
Slider
Take advantage of the immaculate slider designs, giving you the opportunity to add a new dimension of beauty to your sites. Make the most of the settings to showcase custom posts to your audience.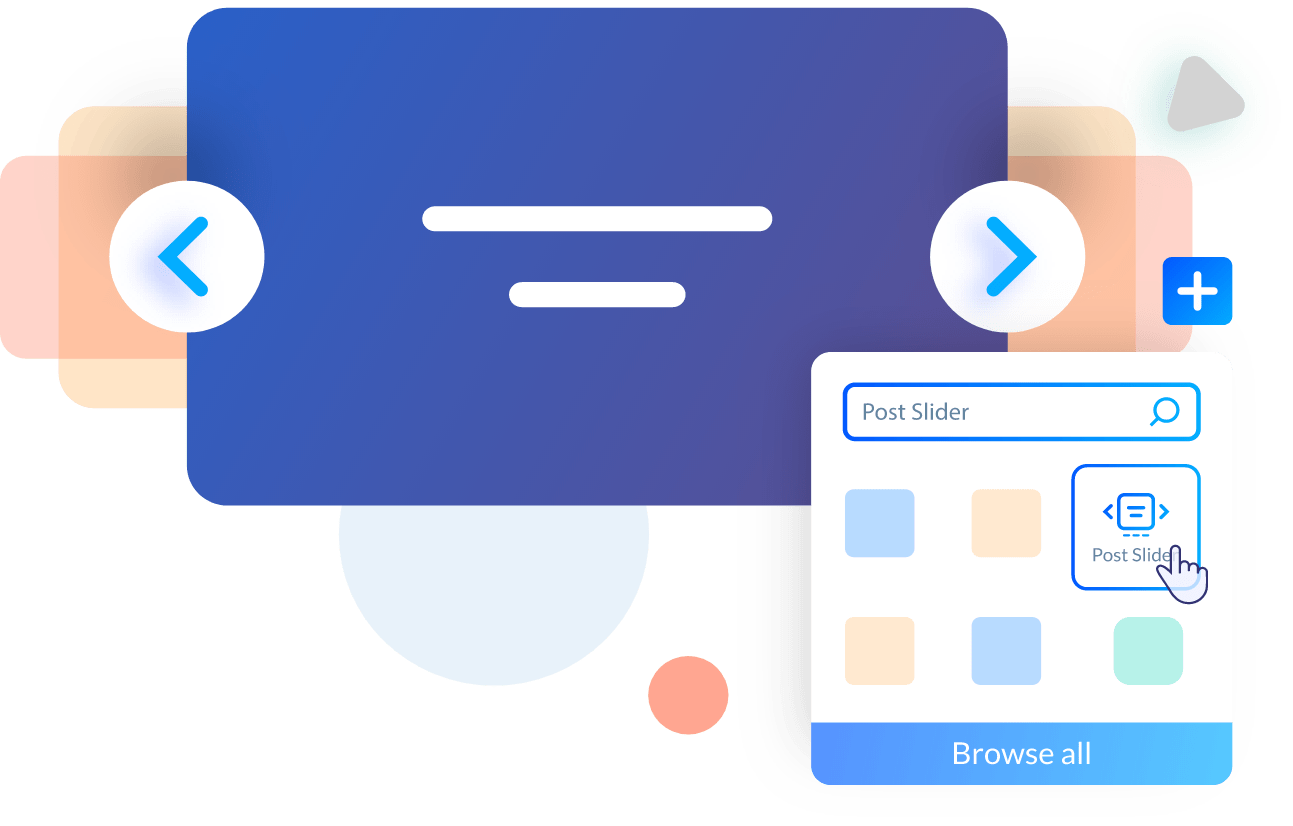 Advanced Query Building
Pinpoint your intent to show relevant results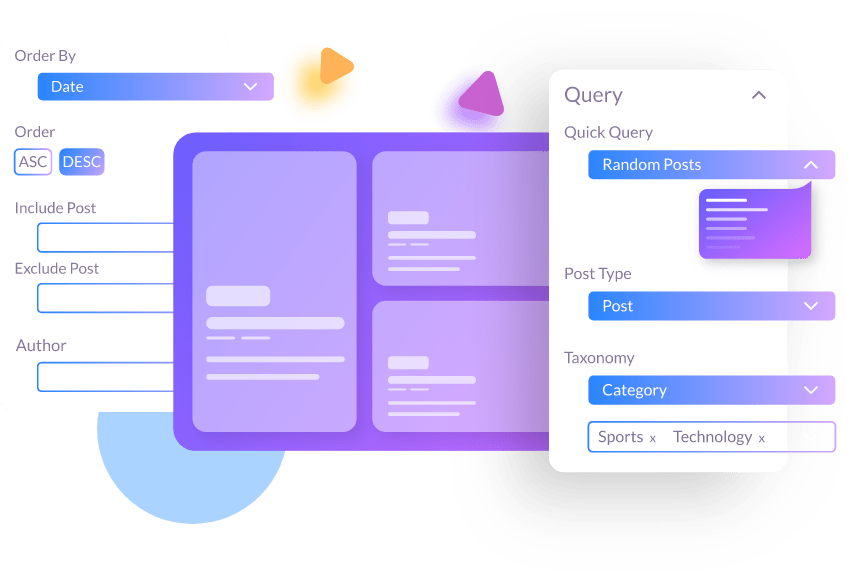 Quick

Query Picker

Pick appropriate posts for showcasing with the Quick Query Picker dropdown. Select the best posts based on comments, popularity, order, and more to show on your blog page. Take control over your content without difficulty!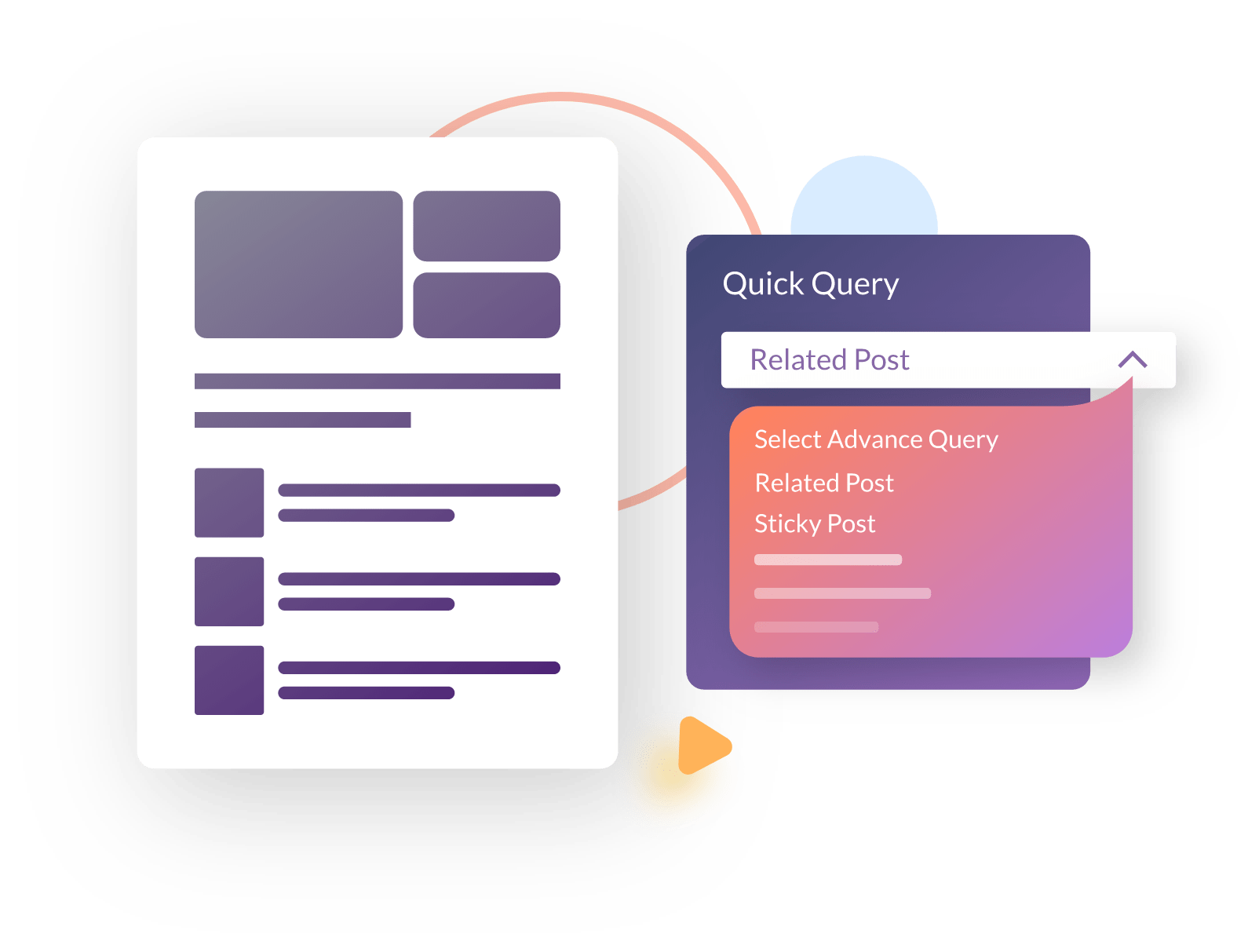 Pinpoint Posts
Taxonimically
Use Post Taxonomies to highlight posts to entertain your readers. You can easily show specific categorical posts and narrow them down using the Taxonomy Value. Again, it's all a matter of choosing the value from the dropdown!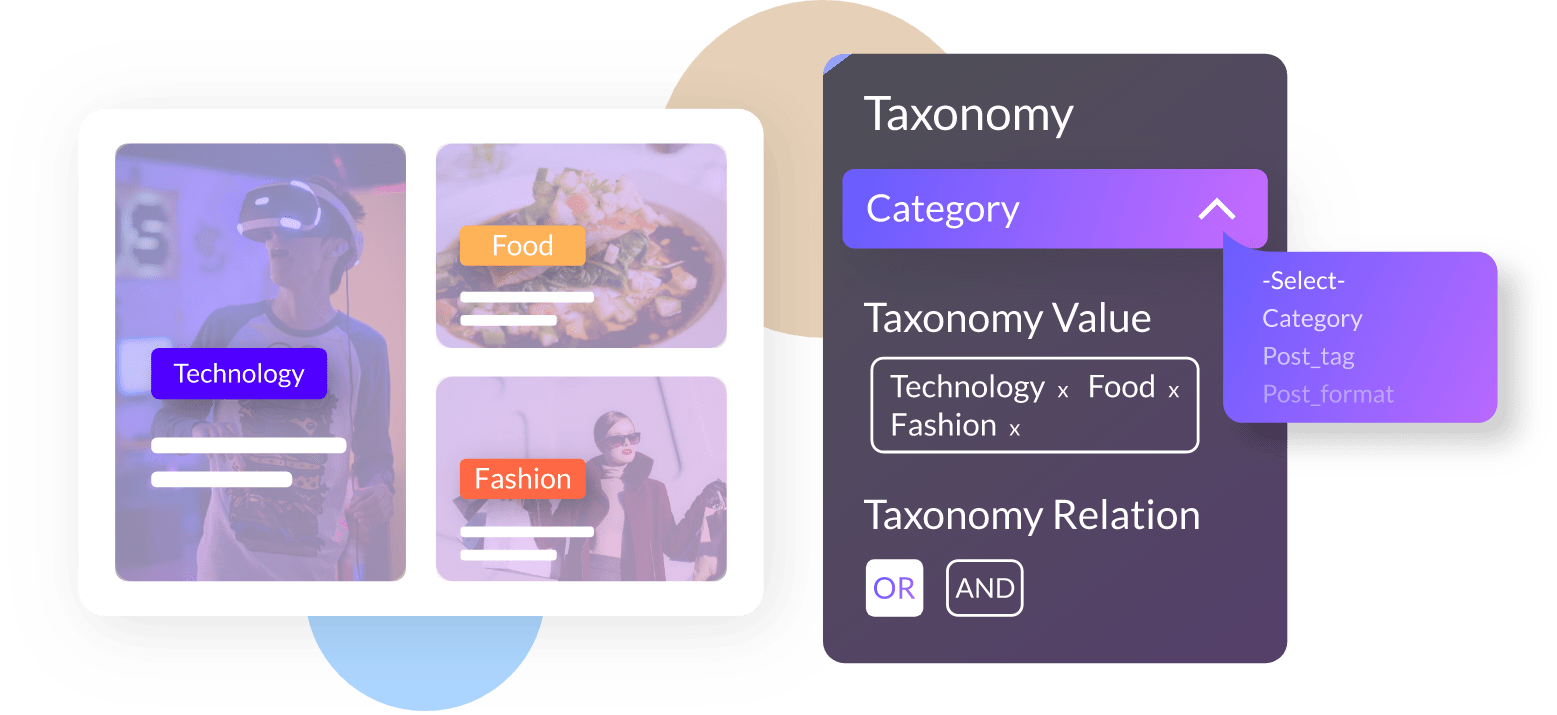 Ordering

is Easy

Ordering your posts is super simple with the Query Builder. There are dedicated buttons and filters to help you order your posts by date, order, value number, and more. There's a convenient offset slider as well for hands-on users.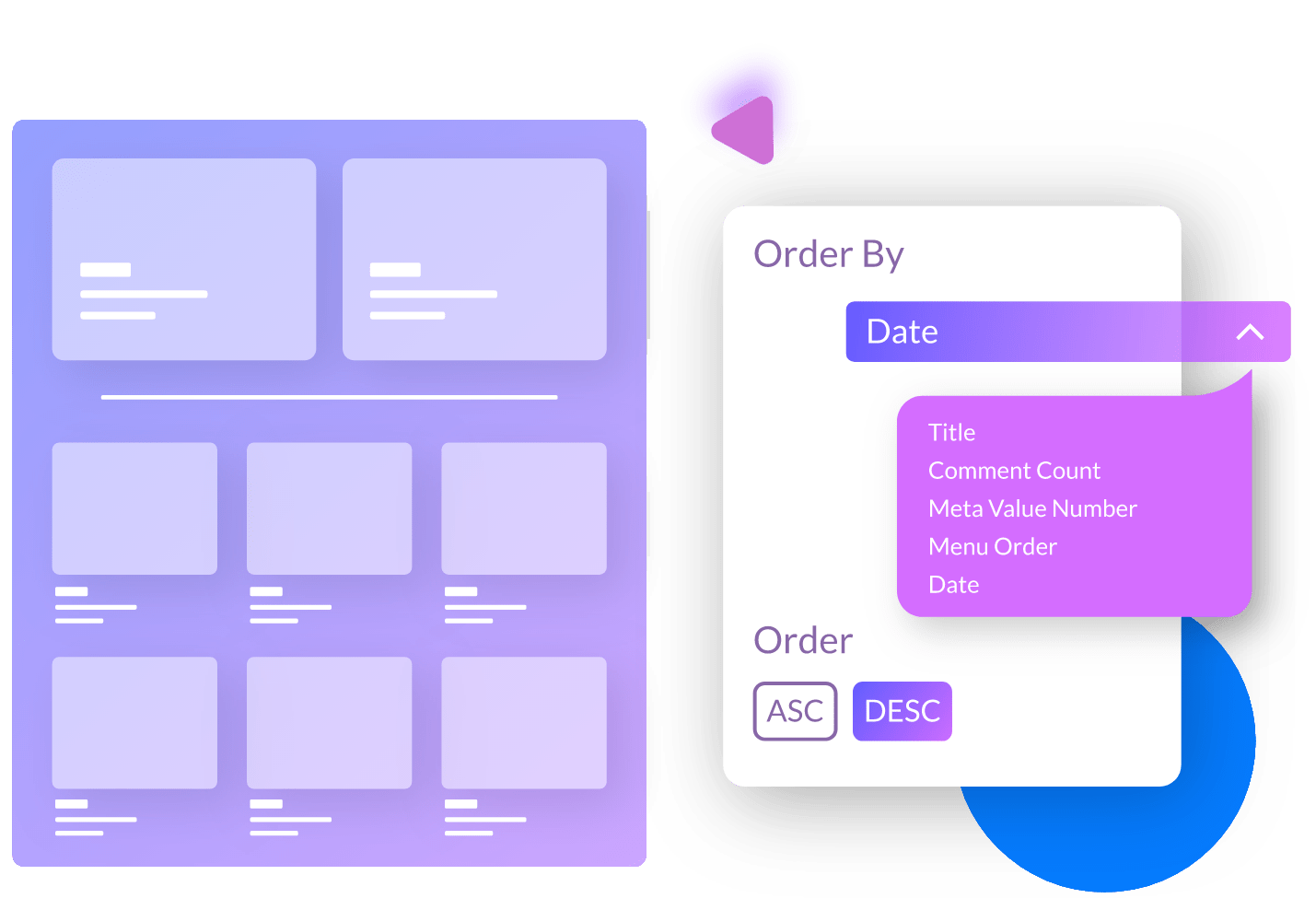 Further

Pickings

Very few plugins will let you include or exclude posts. But PostX lets you do that using the specific post ID. Furthermore, there's also the option to use your Author ID and show posts of that specific author. Cool right!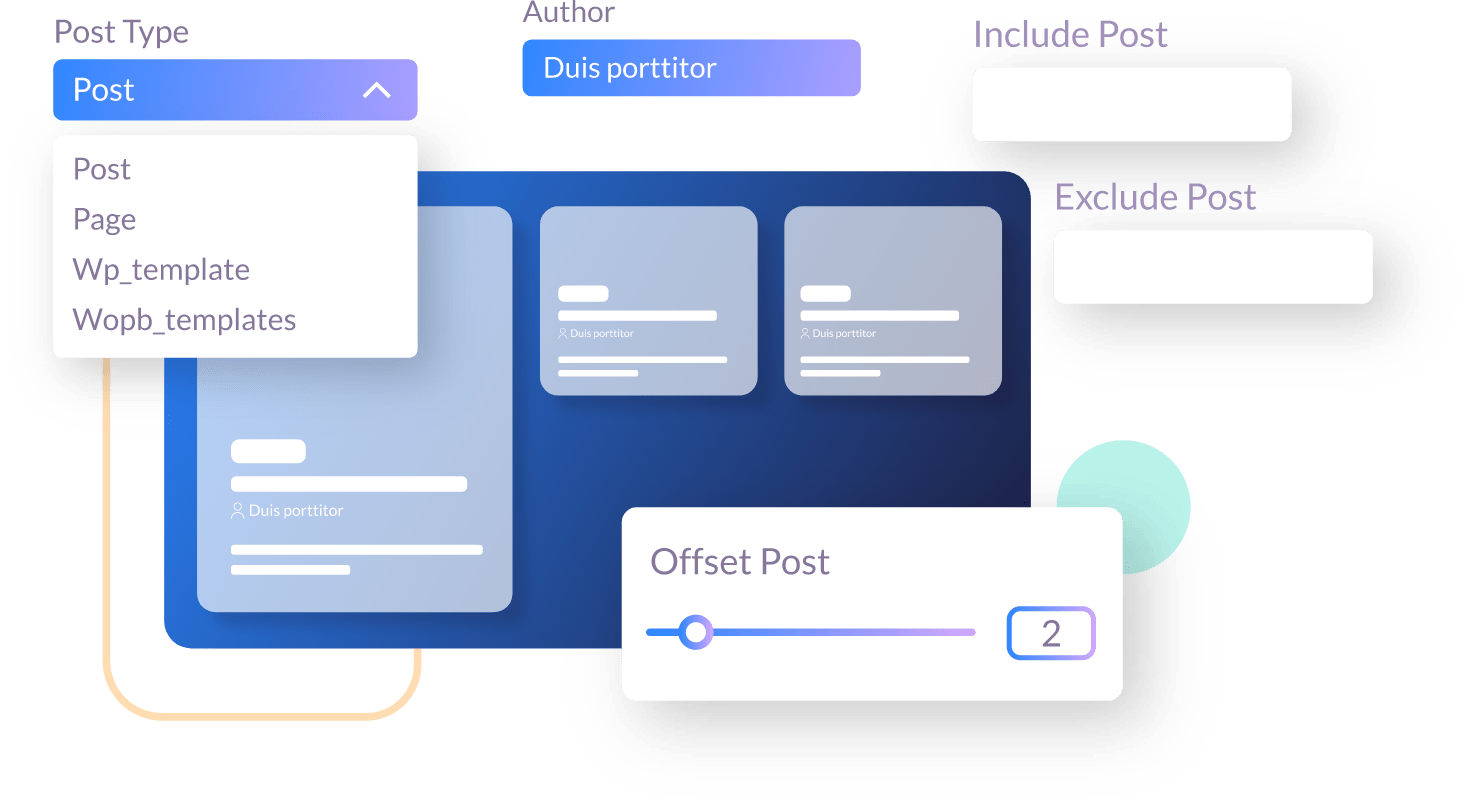 AJAX Filtering and Pagination
AJAX Filtering and Pagination Title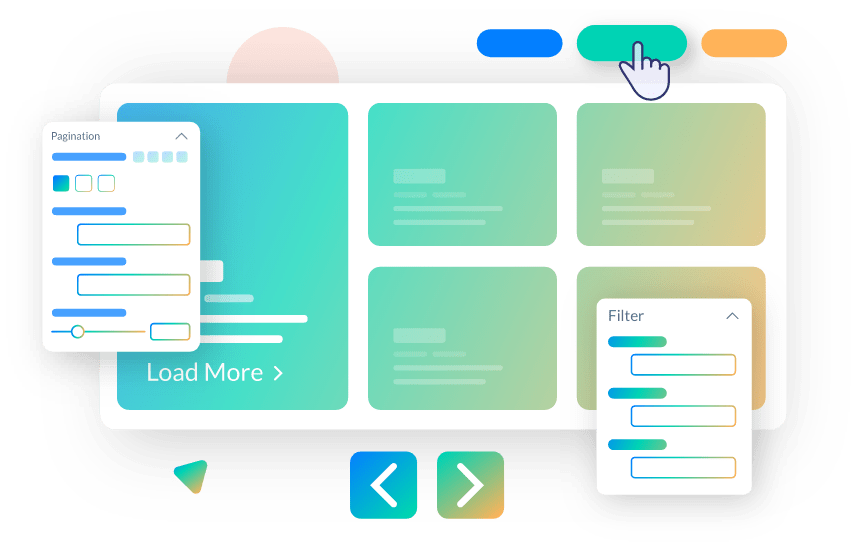 Precise Content
Filtering
Enable high-level filtering using specific filter customizations along with the appropriate filter value. Make sure to change the Filter text as well with the in-built option for users to go through your content easily.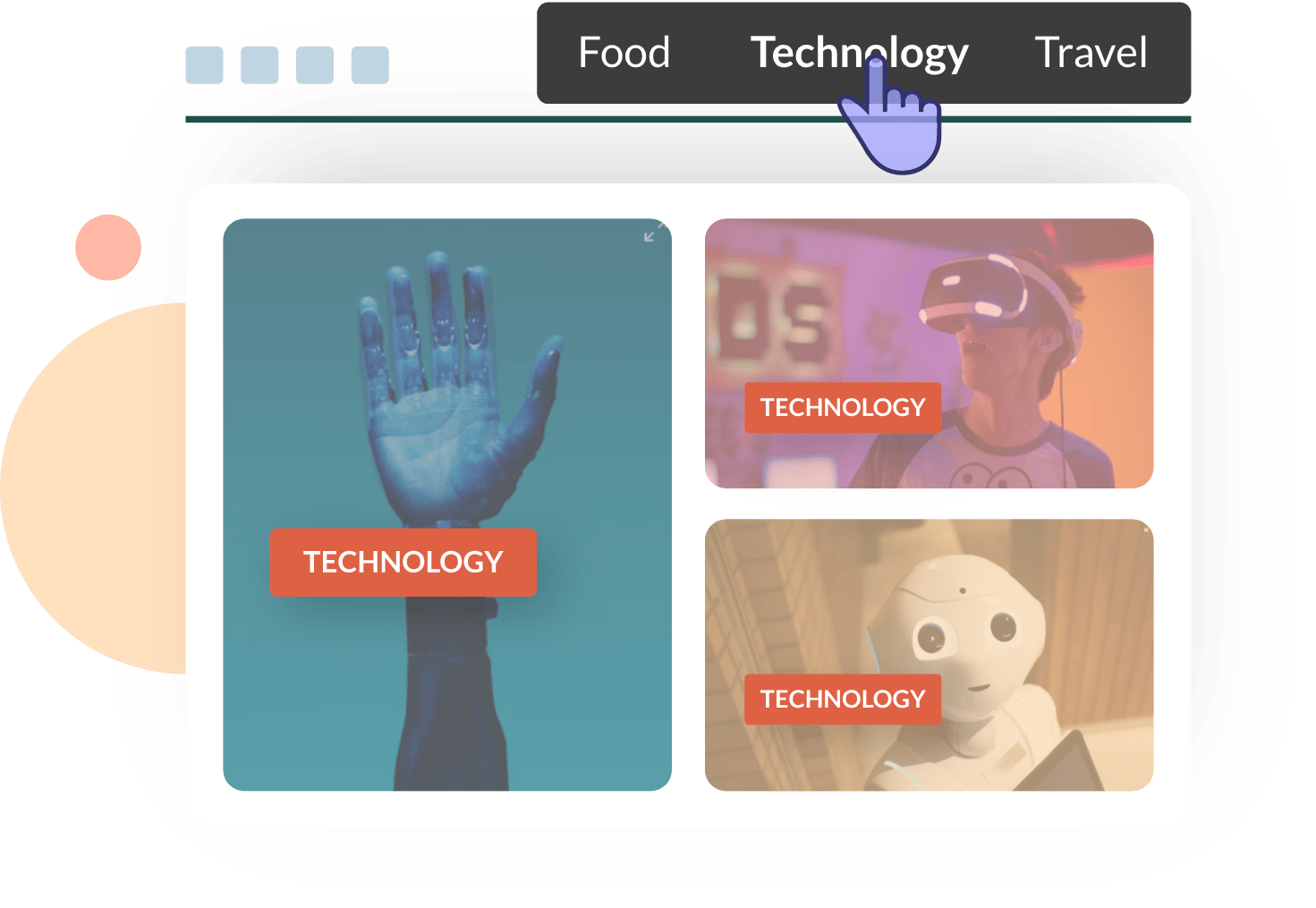 Implement Easy
Navigation
Offer high fidelity navigation to your readers with the help of AJAX Pagination. With PostX, you can easily add custom pagination with different designs, positioning, and design properties with proper responsiveness.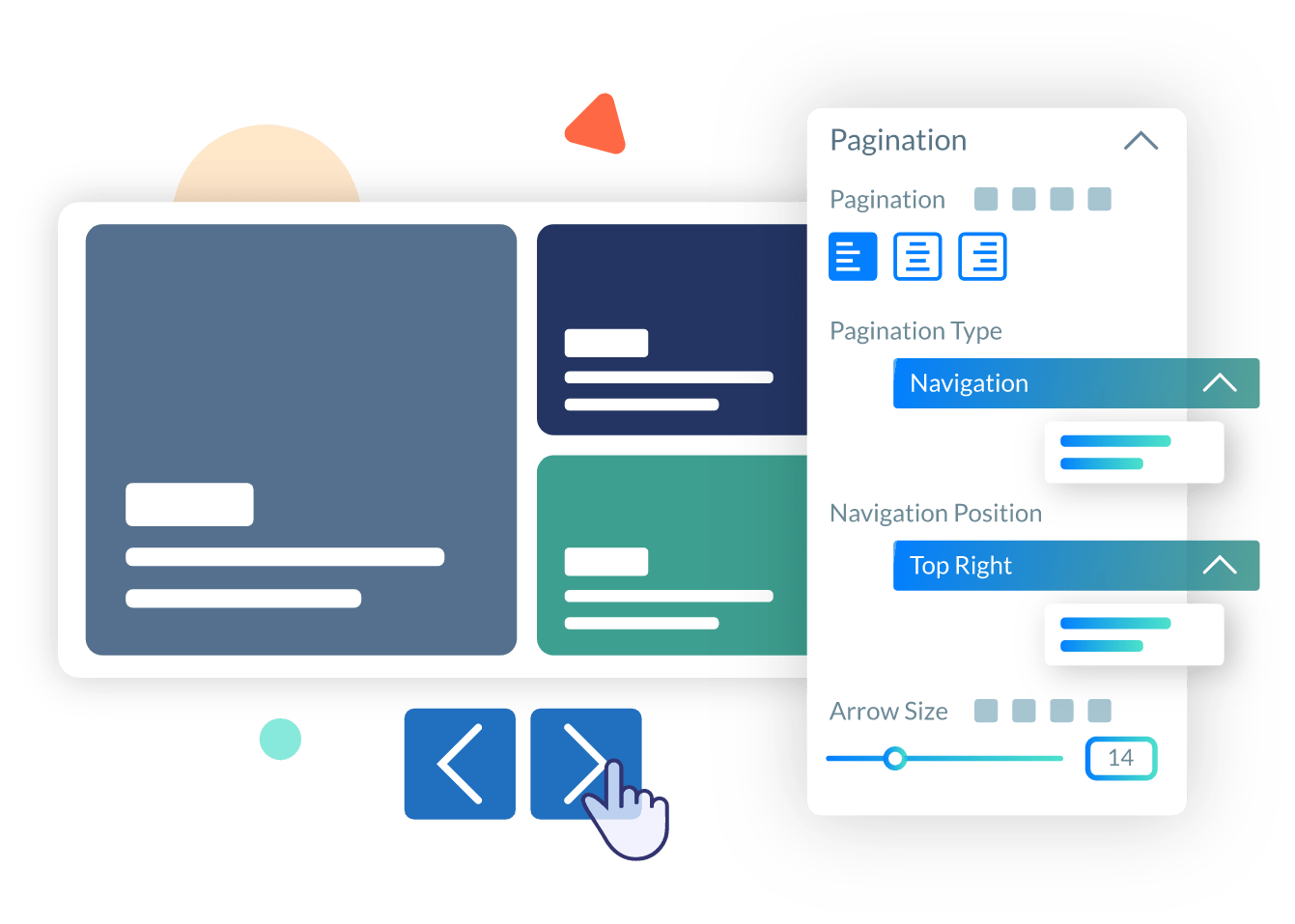 Read More

Functionality

Take advantage of the baked-in 'Read More' functionality with all its customizable components. You can not only change the text but also make design changes with the appropriate styling and slider controls.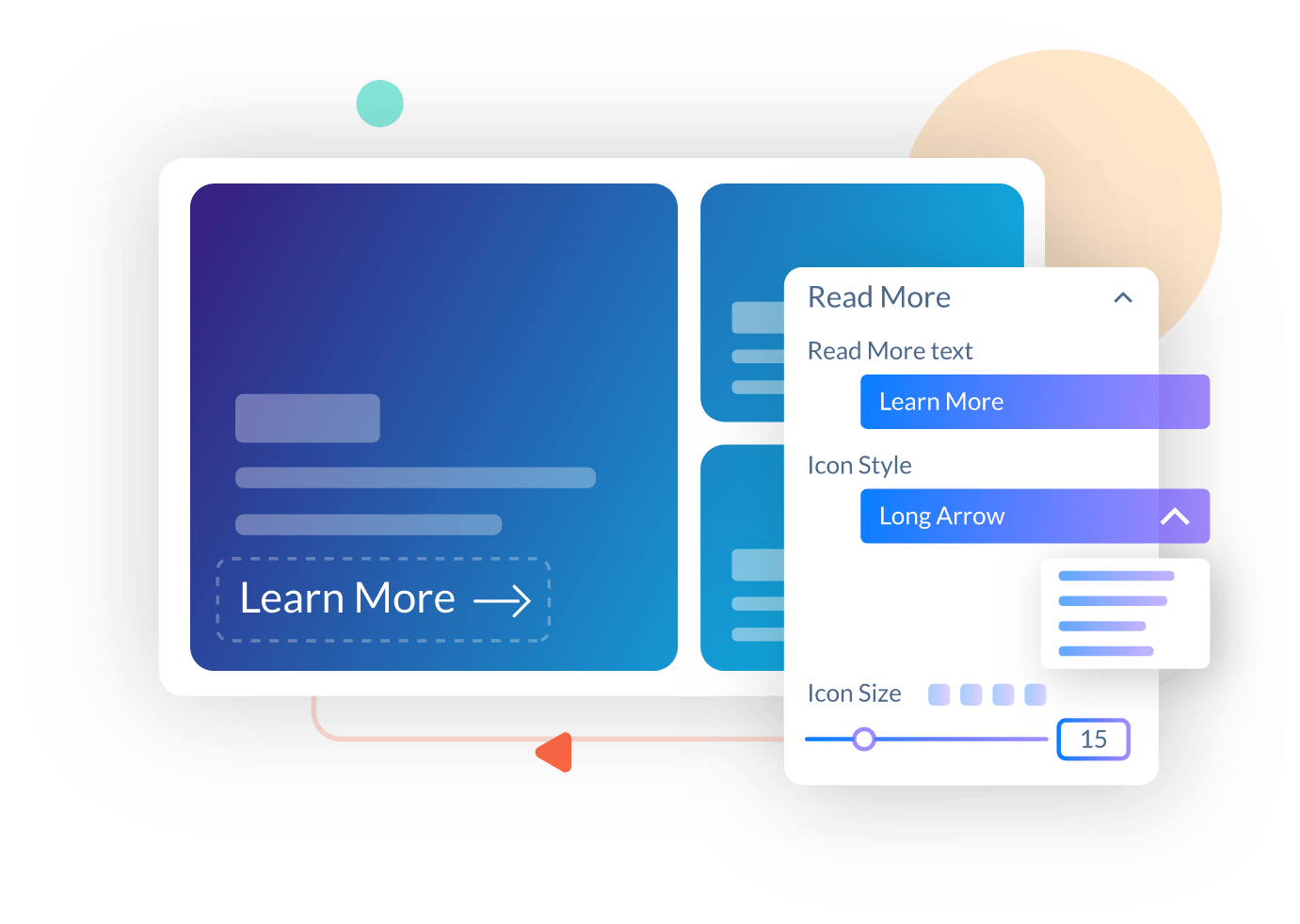 Unlimited
Customizations
Build the best version of your website using in-built filtering and pagination. There are different options for you to play with, which essentially means you don't have a leash on customization. Design and filter content as per your choice!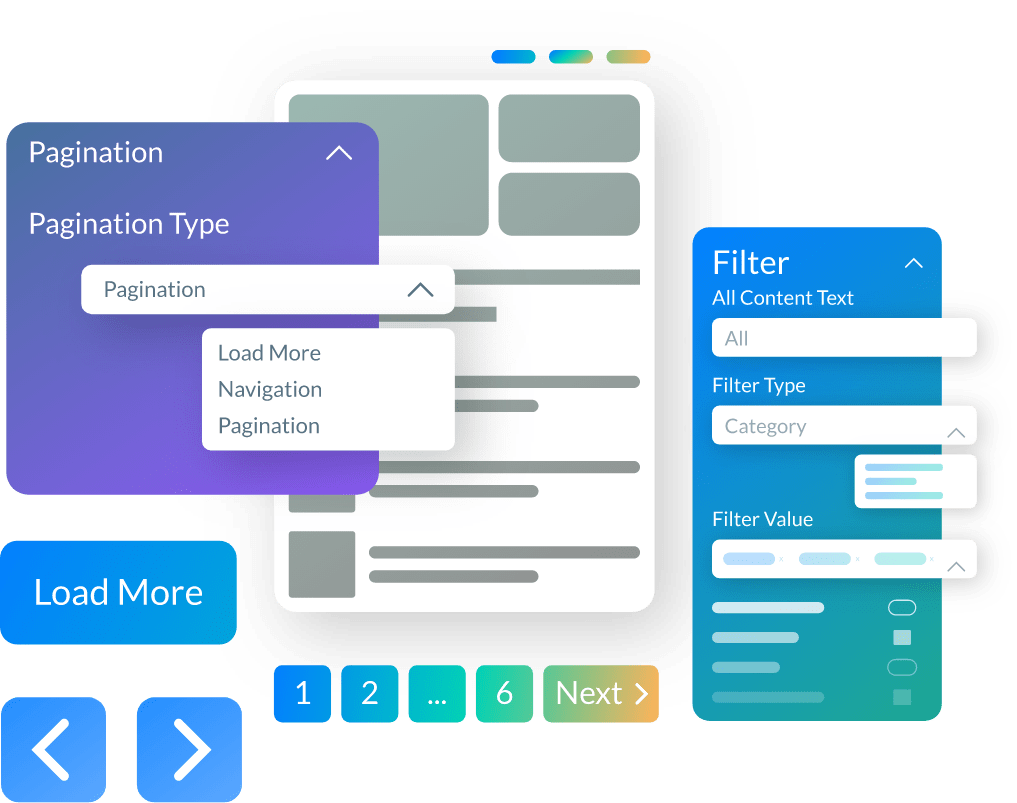 Archive Builder Addon
A Powerful Tool for Creating Archive Pages with Ease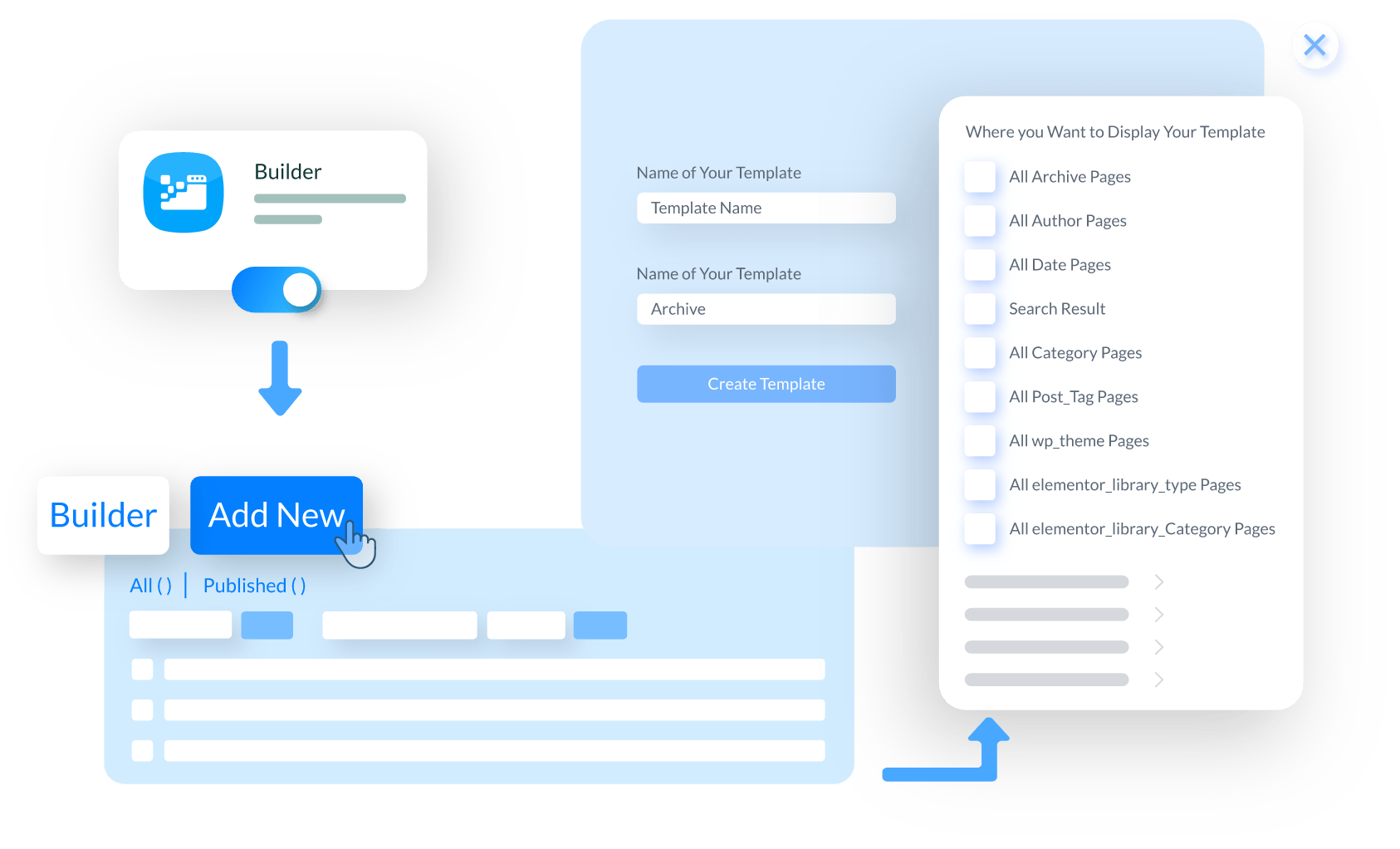 Advanced

Editing

The Archive builder lets you choose your archive page type and shows you the available options to showcase it. You have the choice to display the template to category, date, author, post_tag, and other pages while being specific.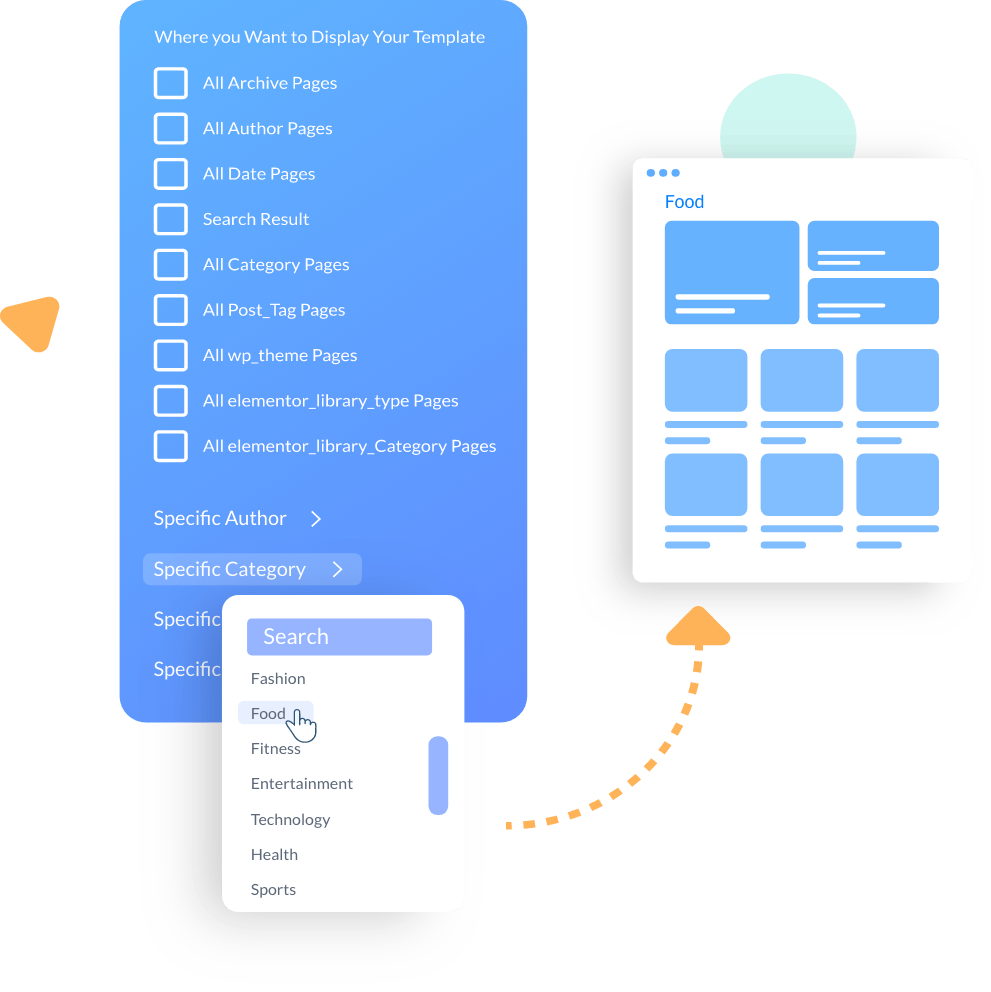 Customized

Page Creation

You have the option to offer a fully customized experience using the Archive Builder. You have the liberty to create highly customized pages and work with the templates. You can be as precise as you want with the in-built options.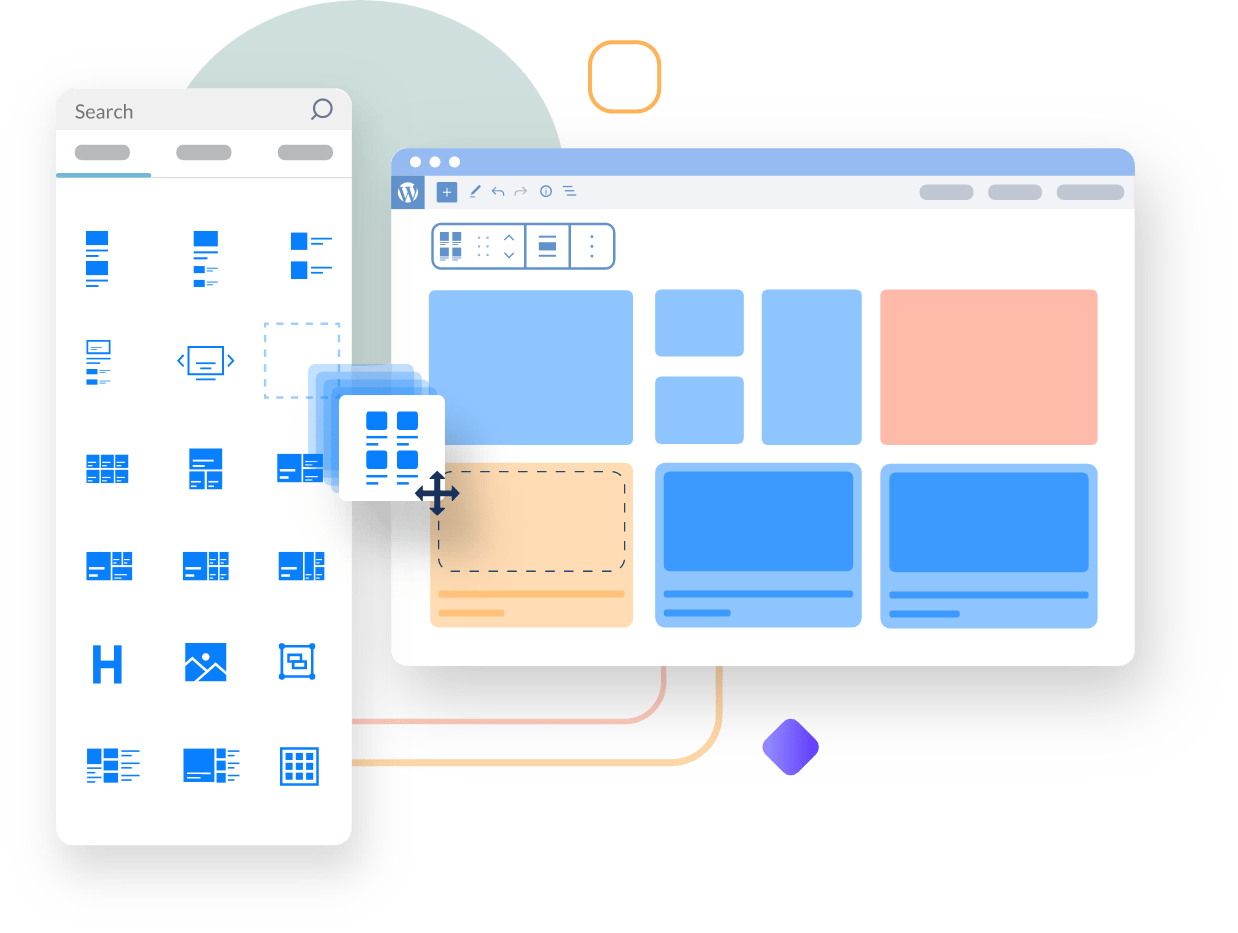 Table of Contents Addon
Add a Navigation System within the Post for better Readability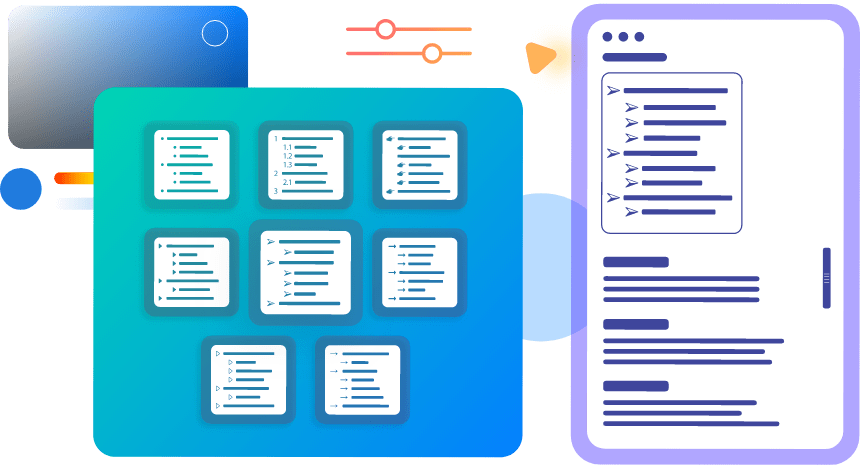 Collapsible

Table

The Table of Contents Addon allows you to add a collapsible table to your blog post. You can change the type of the table alongside the button placement. Furthermore, you can choose to change the opening and closing texts as well.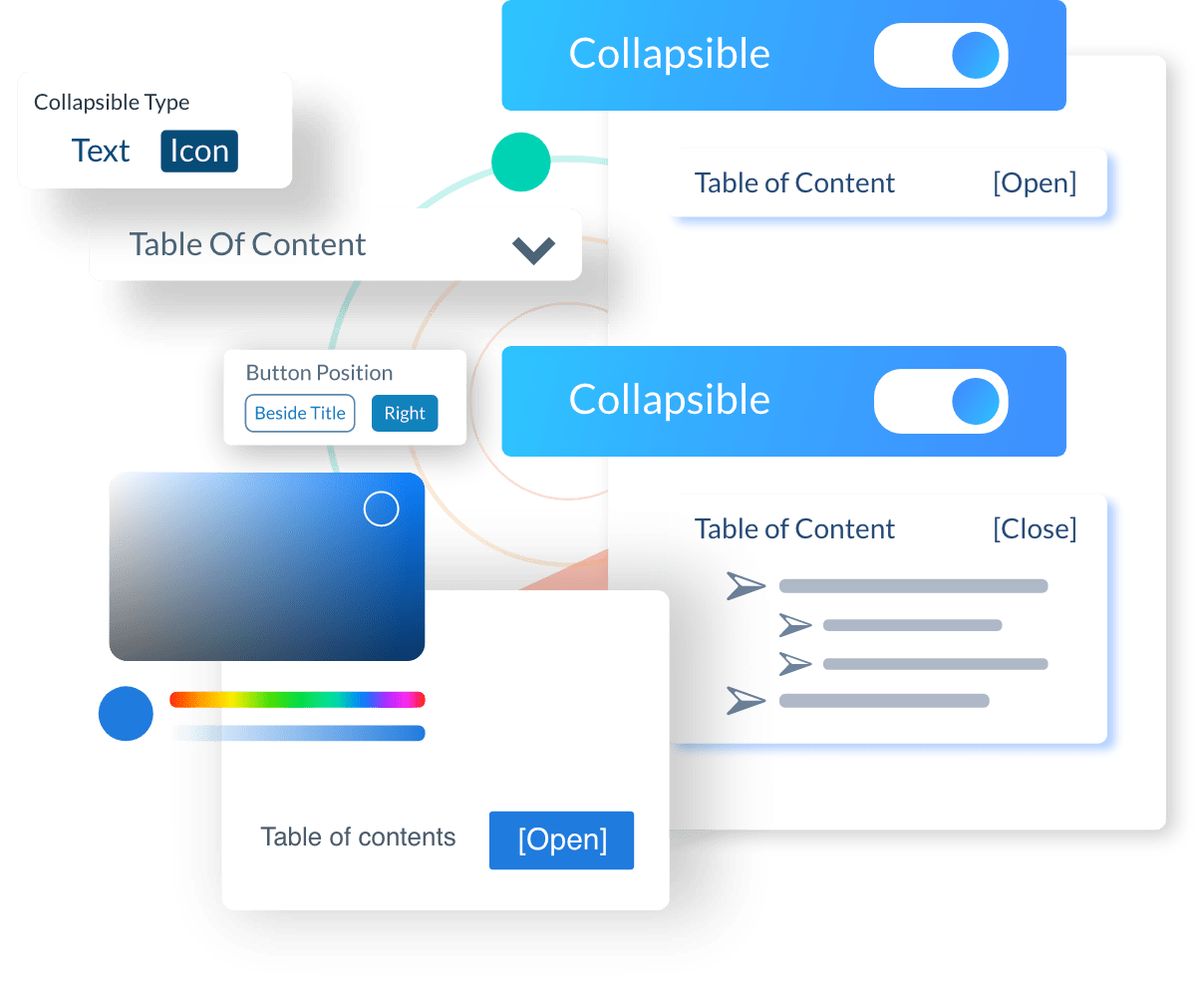 Sticky

Table

You can choose to enable the sticky table functionality as well, making sure the user can interact with the content better. You can change the positioning of the table to the left, right, or top, whichever works for you.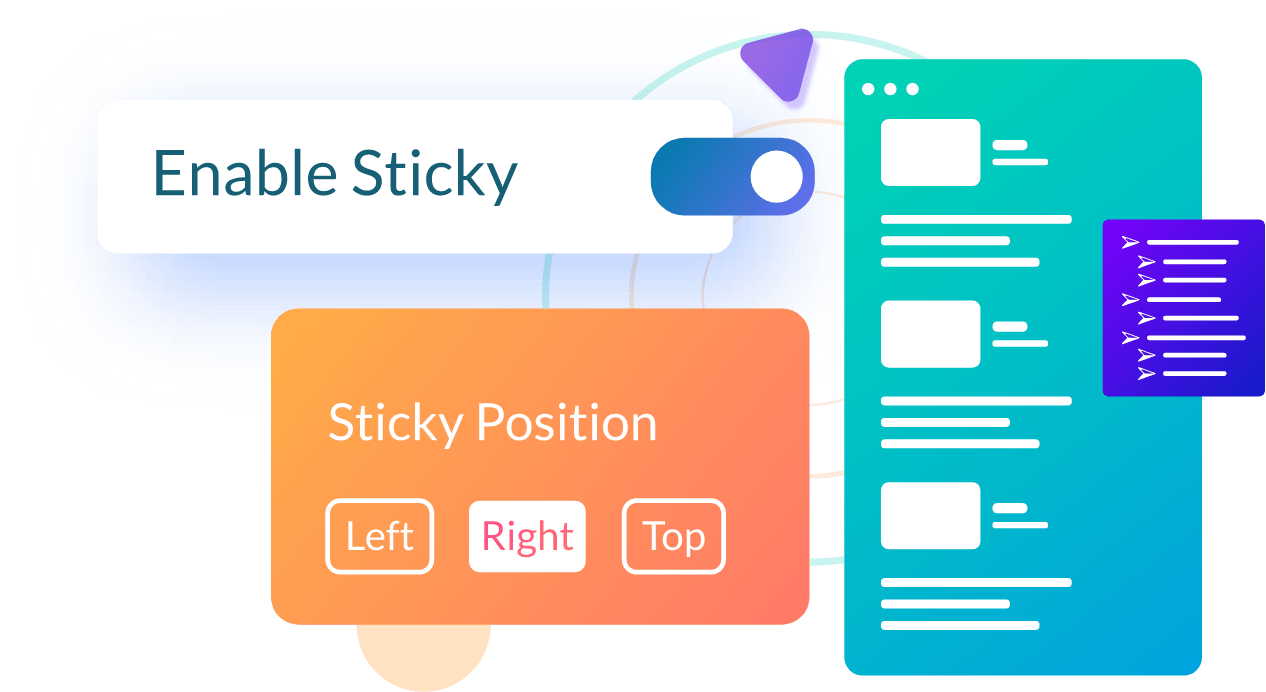 Back to Top

Functionality

There's the option to enable a 'Back to Top' functionality that lets you reach the top of the page with ease. Again, there is the option to change the positioning and icon styling right in the settings, giving you more control over user interaction.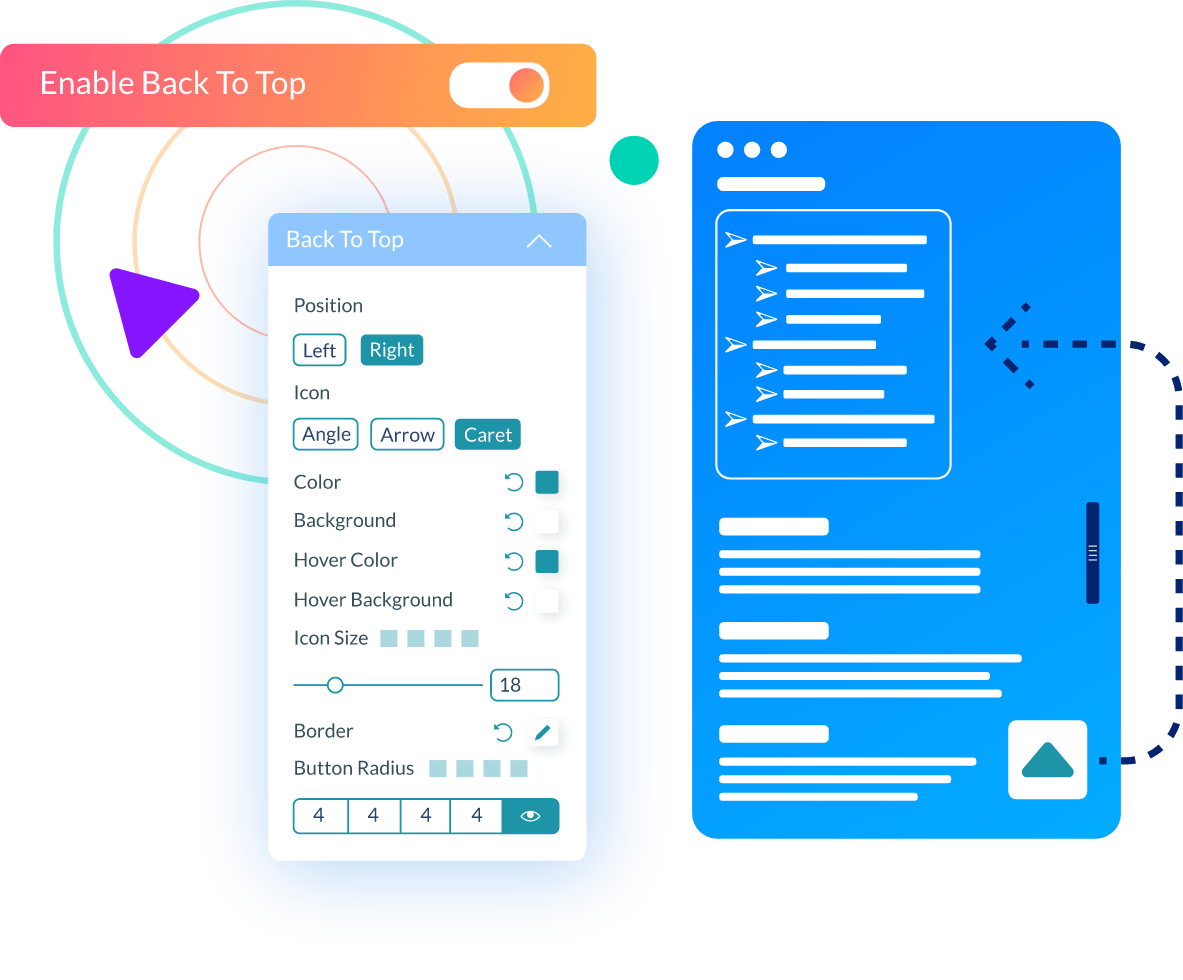 Table
Styling
All of the functionalities available with the Table of Content blocks come with the necessary customizable design properties. You have full control over the heading, table body content, and others to make the experience better.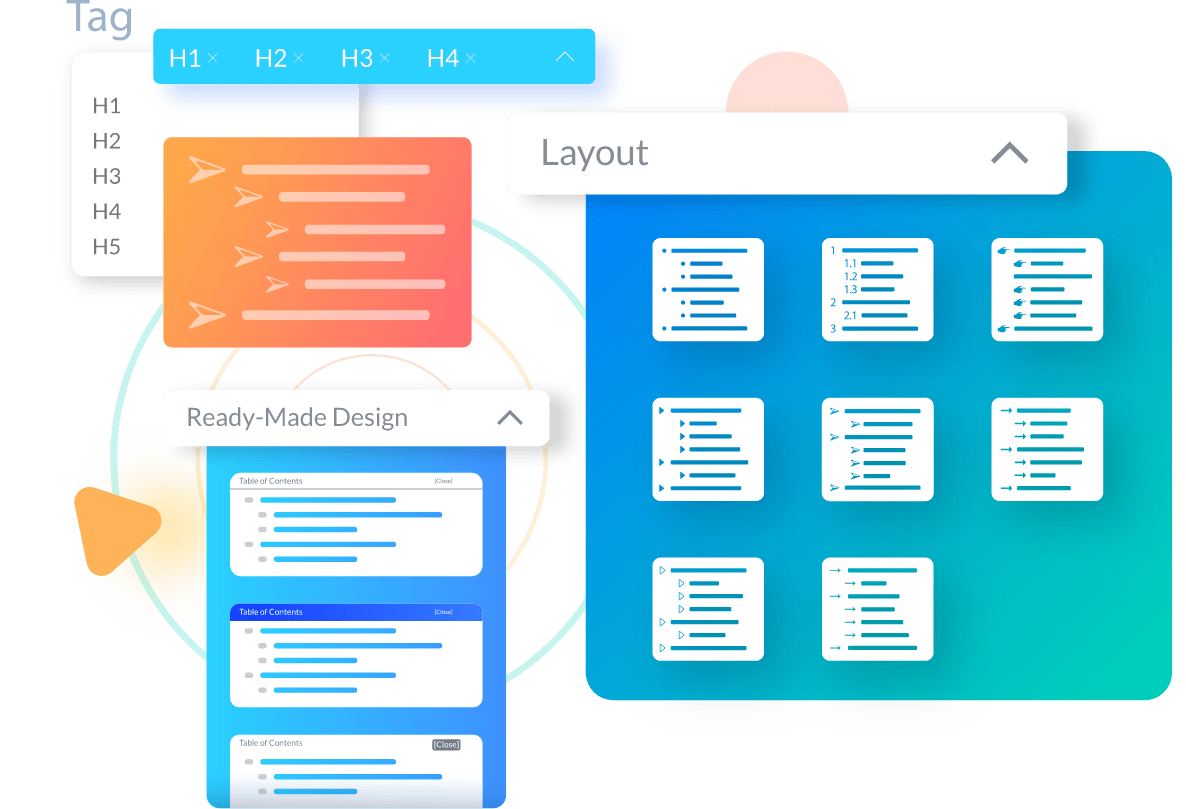 Advanced Category Settings
Show Accurate Categorical Posts to your Readers the Right Way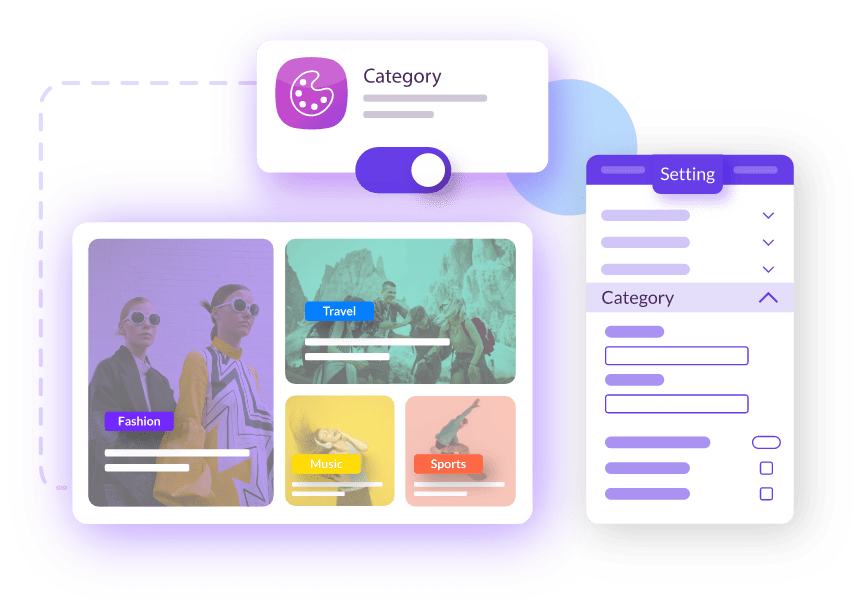 Category
Styling

and

Positioning

Make the most of showing the right categories to your visitors. With the in-built styling and positioning dropdown, you can choose to showcase your categories over posts in different styles and orientations with ease.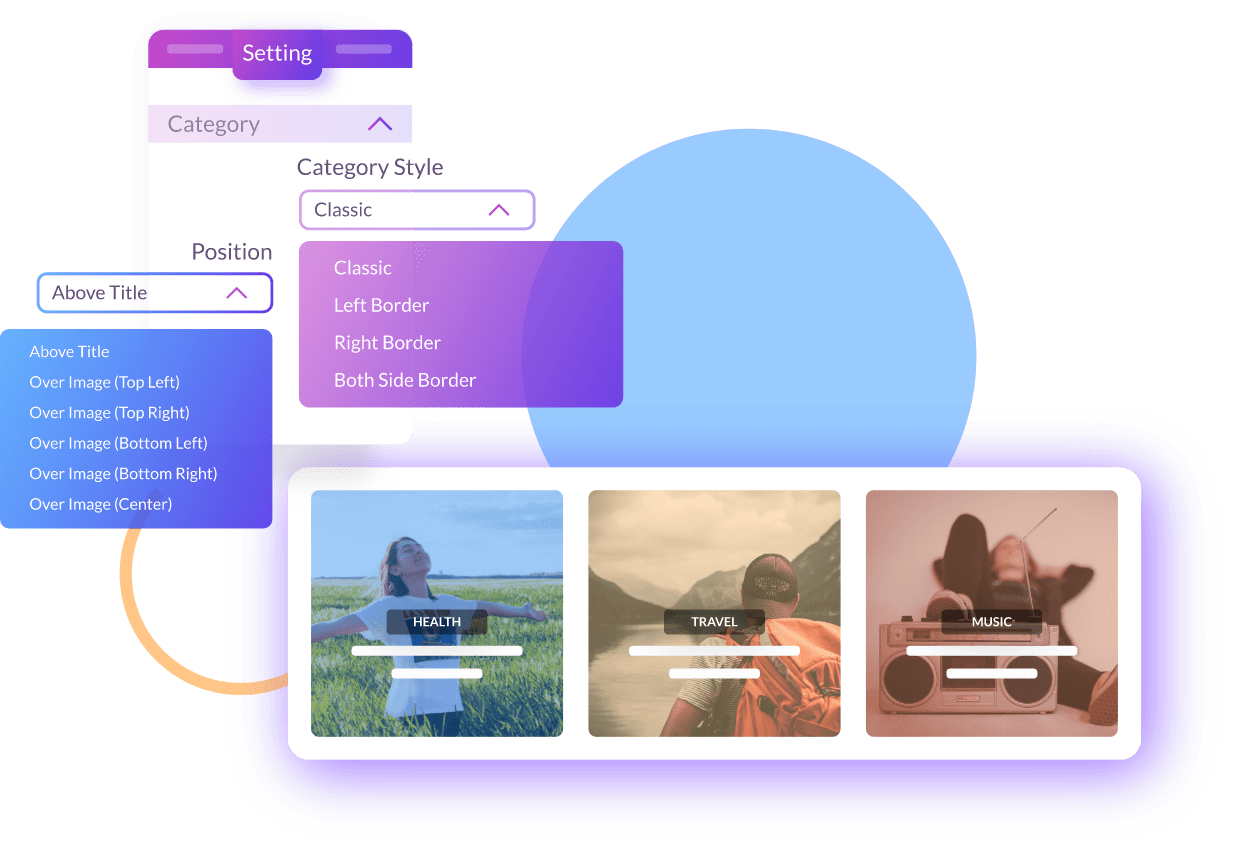 Category
Specific Color Pro
You can show category-specific colors with specific layouts using the 'Specific Color Pro' functionality. The color will automatically adjust to the category with selected layouts, adding extra style points to your website.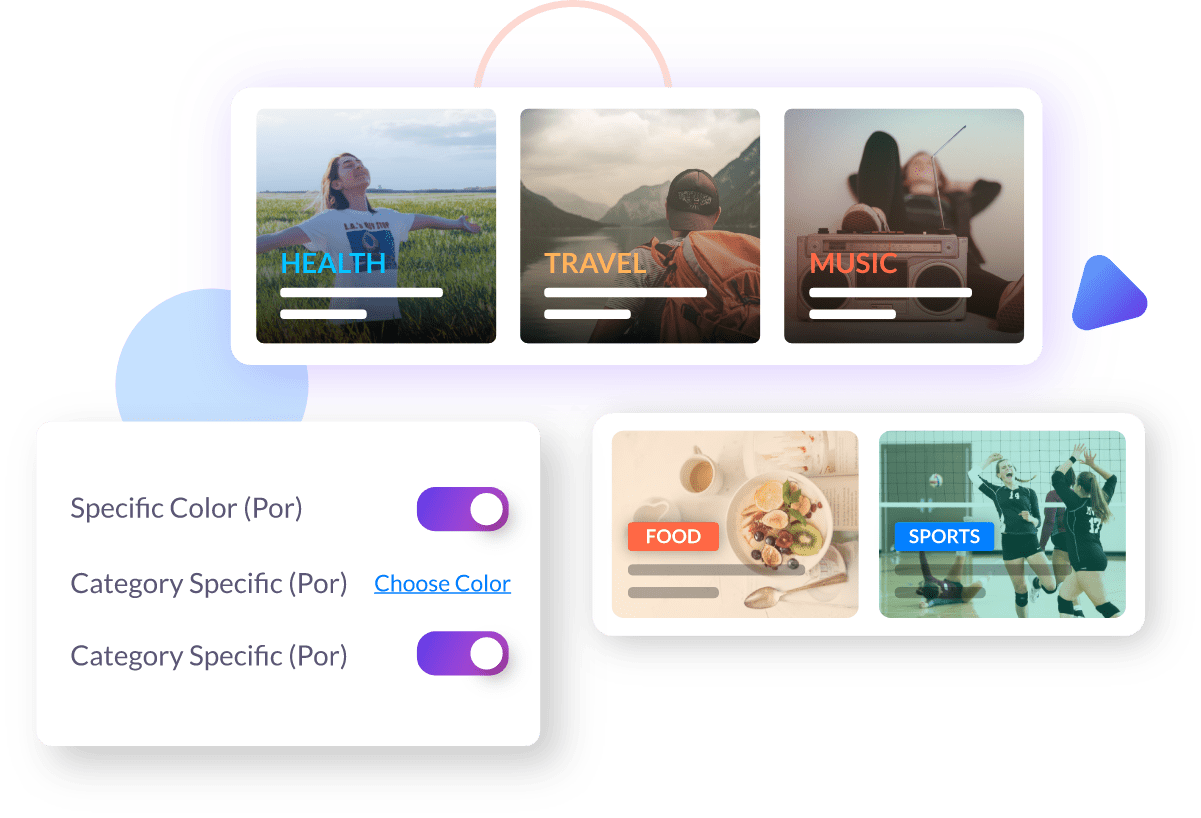 Optimize Excerpts with Leading SEO Integrations
Bring Your Content to the Top of the SERPs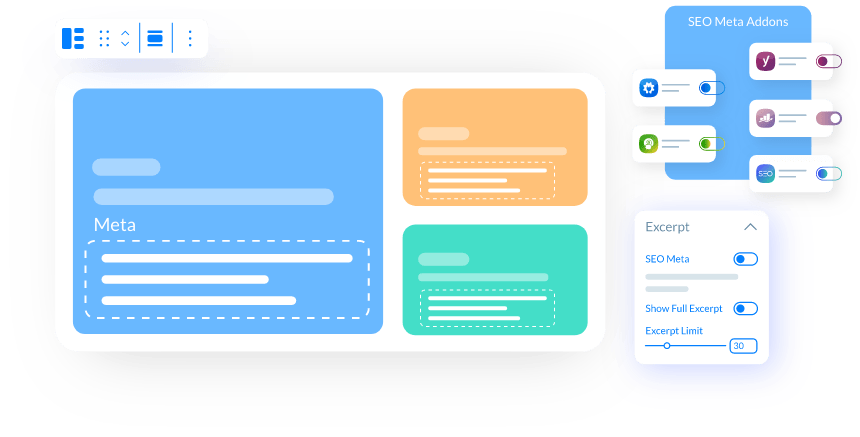 Content
Excerpt
With this functionality, you'll be able to show content excerpts just the way you want. There's the excerpt limit functionality that allows you to show a chosen number of excerpt characters. Also, you can show all excerpt content if you want.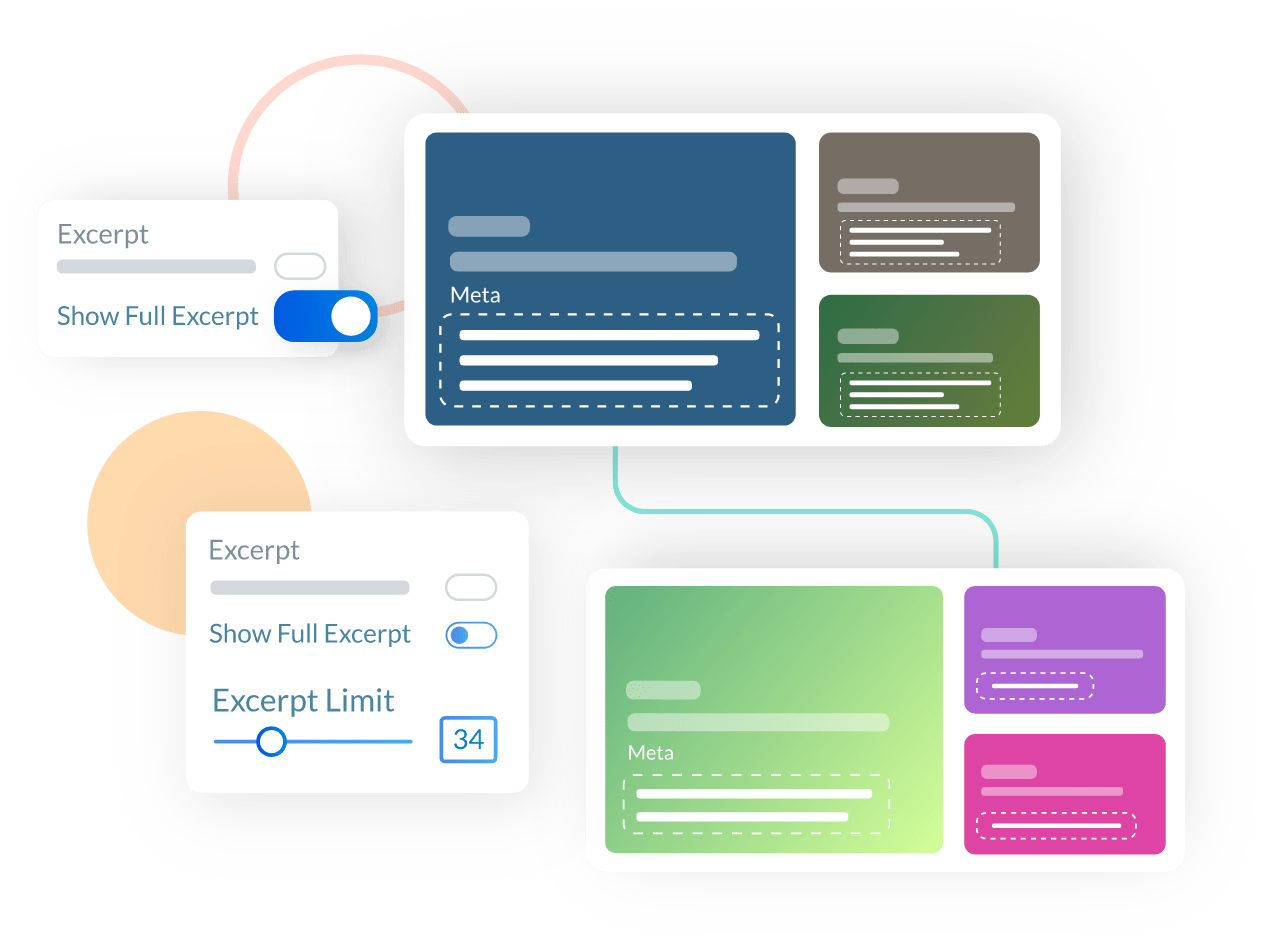 SEO Meta

Functionality

PostX supports RankMath, SEOPress, All-in-one SEO, Yoast, and other popular SEO plugins. You can choose to enable any one of the SEO addons to write and show SEO meta descriptions for your posts.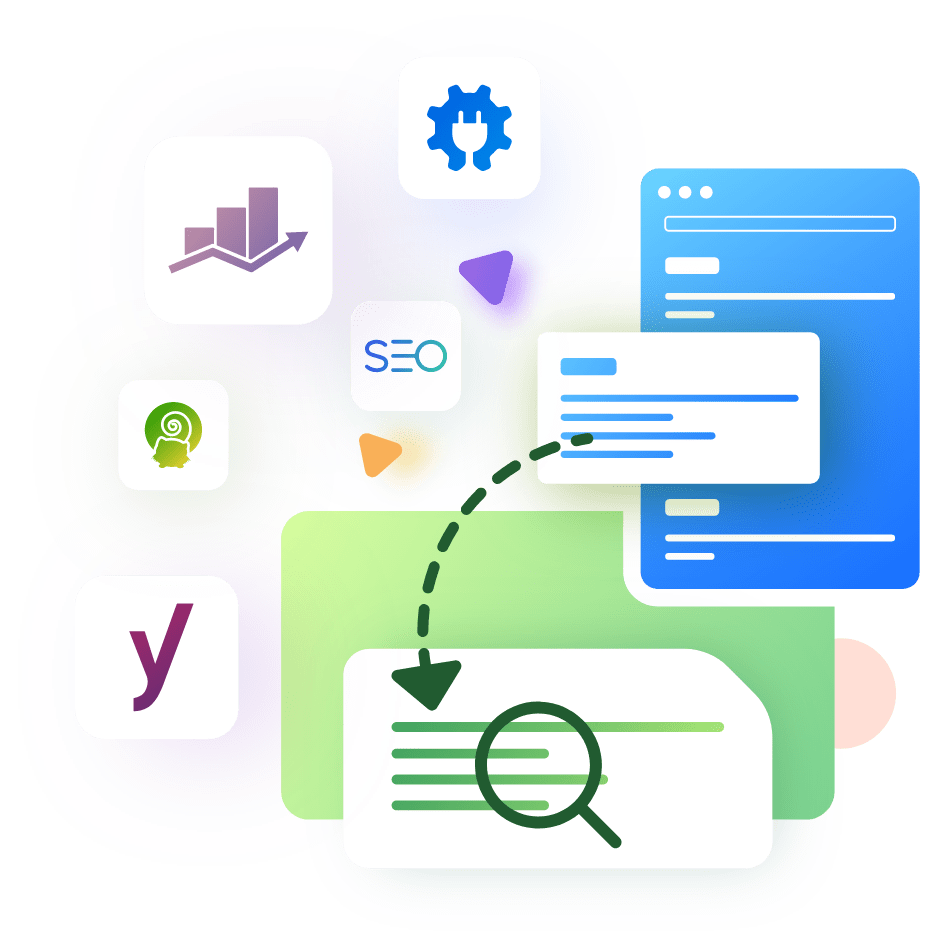 Content Customizability
Make Your Content Pop out with the In-built Settings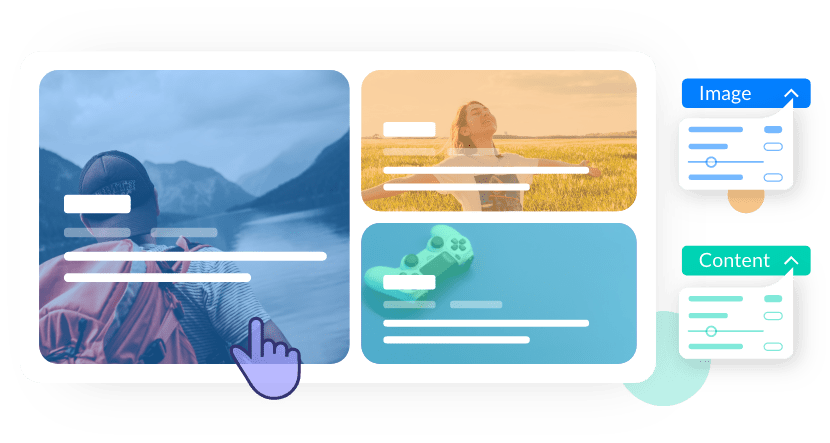 Dynamic Image

Animation

You can have the liberty to change the way content looks on your site. Use content image animations to grab the attention of your users. Several pre-made options and design properties like image overlay, type, and more are there for assistance.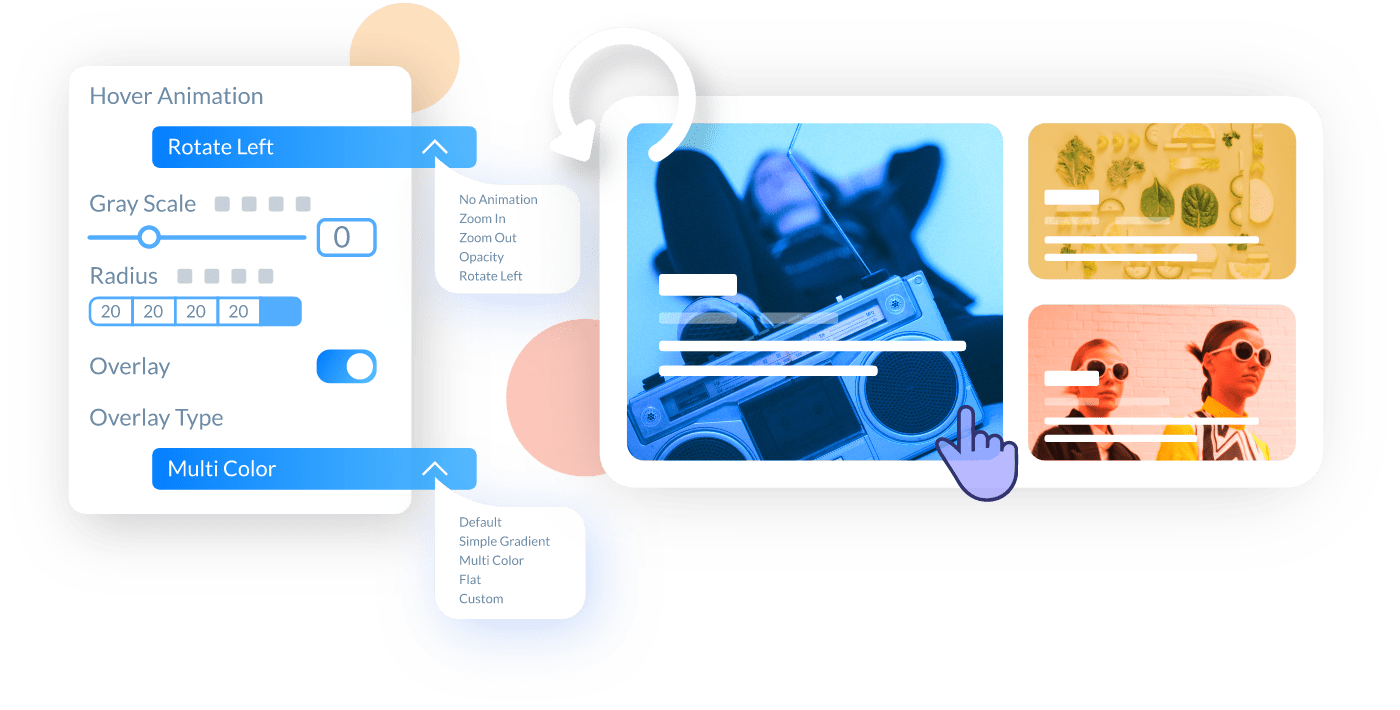 Content

Animation

You are free to animate content by setting the positioning, making it more appealing to your users. Furthermore, there are in-built animation options to add more to the overall design of your website.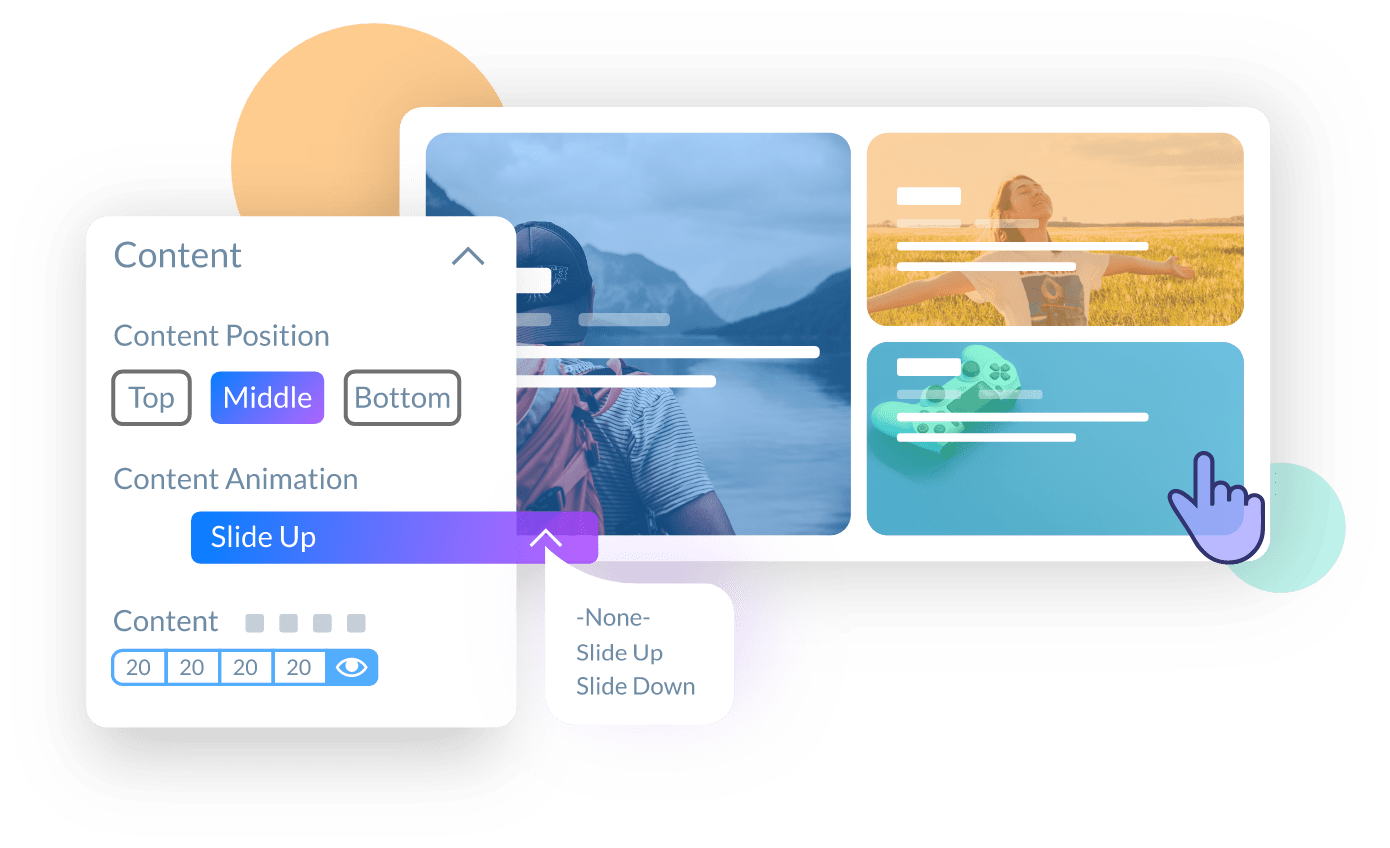 Saved Templates Library
Build Unlimited Templates with Shortcodes for Easy Implementation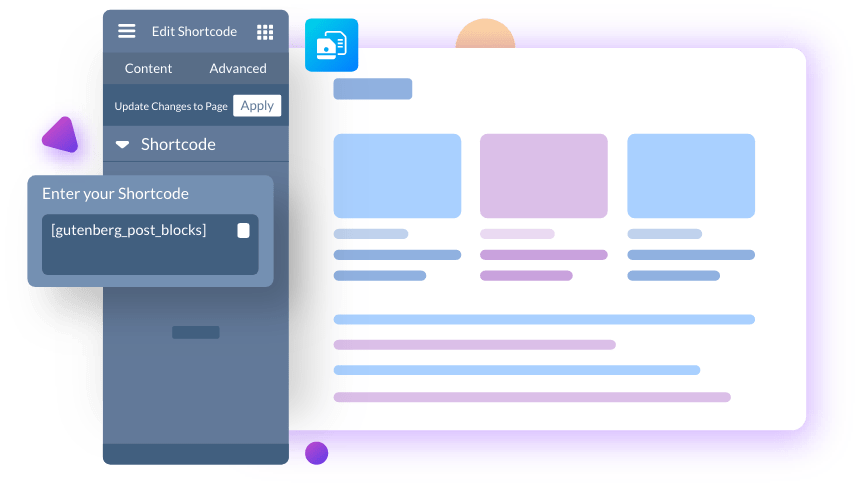 Unlimited

Templates

Create unlimited templates and save them as shortcodes for further use. The Save Templates Addon allows you to create your own customized Gutenberg blocks. Once you save it, you can use the shortcode to implement it on any page.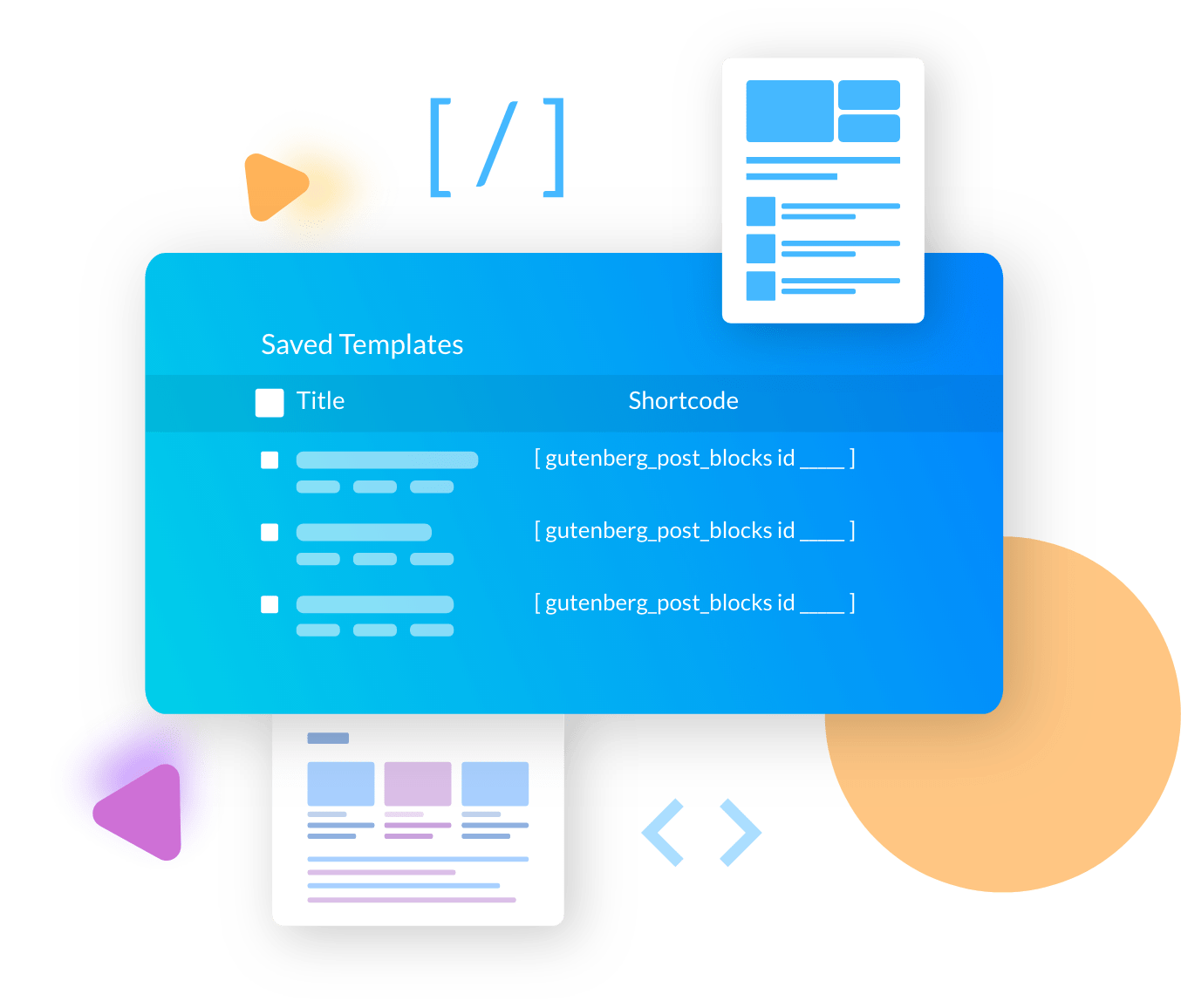 Elementor

Compatibility

Make the most of the Saved Templates Addon by using it with Elementor. PostX features excellent compatibility with Elementor Shortcodes, resulting in smooth usability and functionality while offering creative freedom.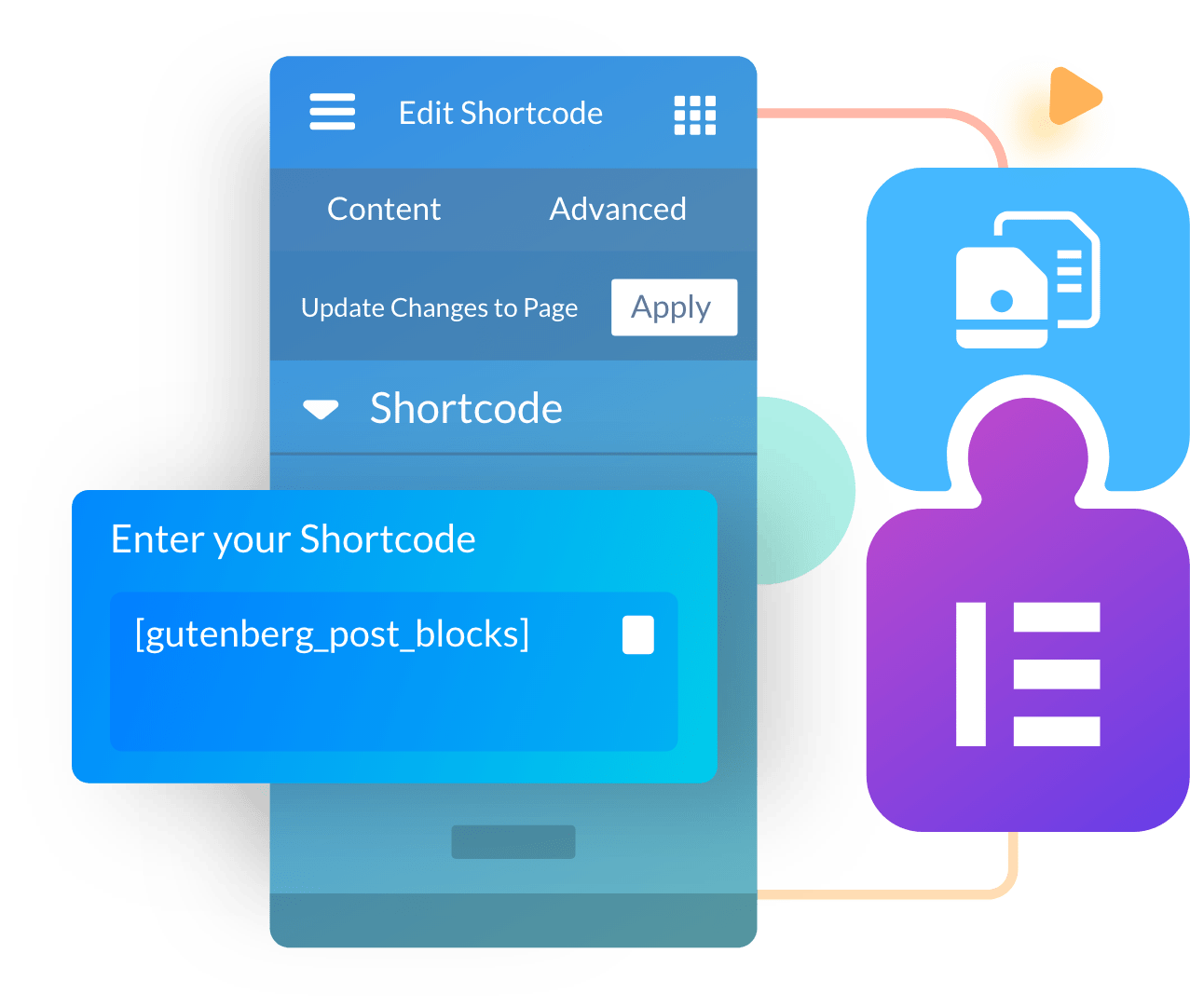 Customizable Coolness!
Explore other prominent features of PostX to Build an Awesome Web Experience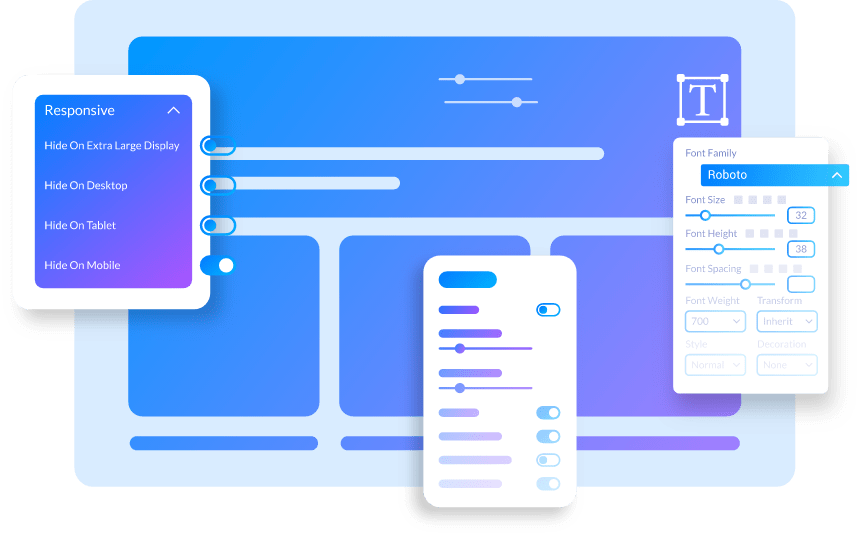 Innovative
Typography

Control

Apply top-notch typography to your Gutenberg block designs with the built-in typography controls. Get amazing granularity for showing your innovativeness by dialing in custom typography settings. There's support for Google fonts as well.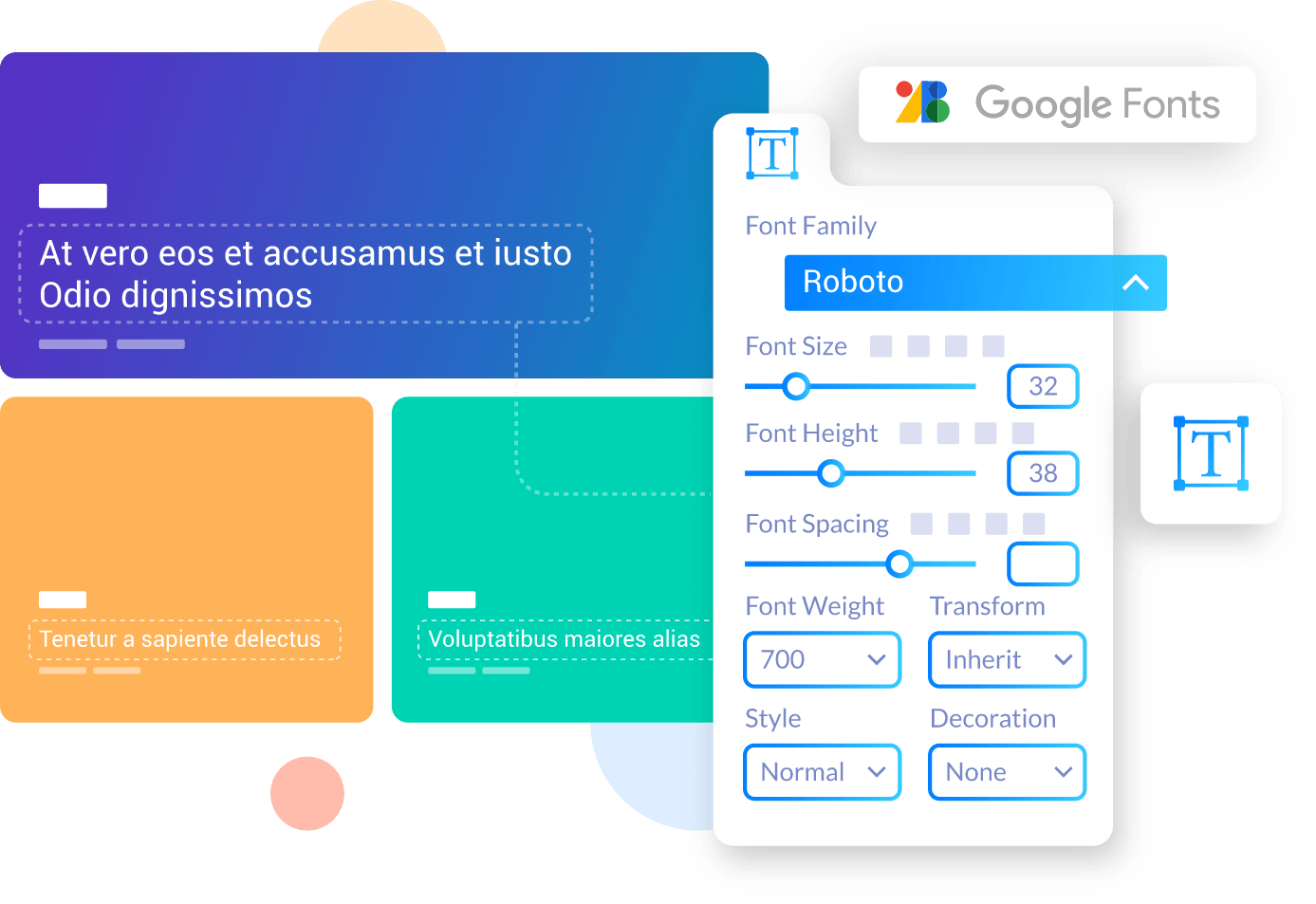 RTL

Readiness

PostX breaks the language barrier by introducing RTL support. It allows you to show your content without any issues, whatever your native language may be. Furthermore, you can add other design customizations to your liking as well.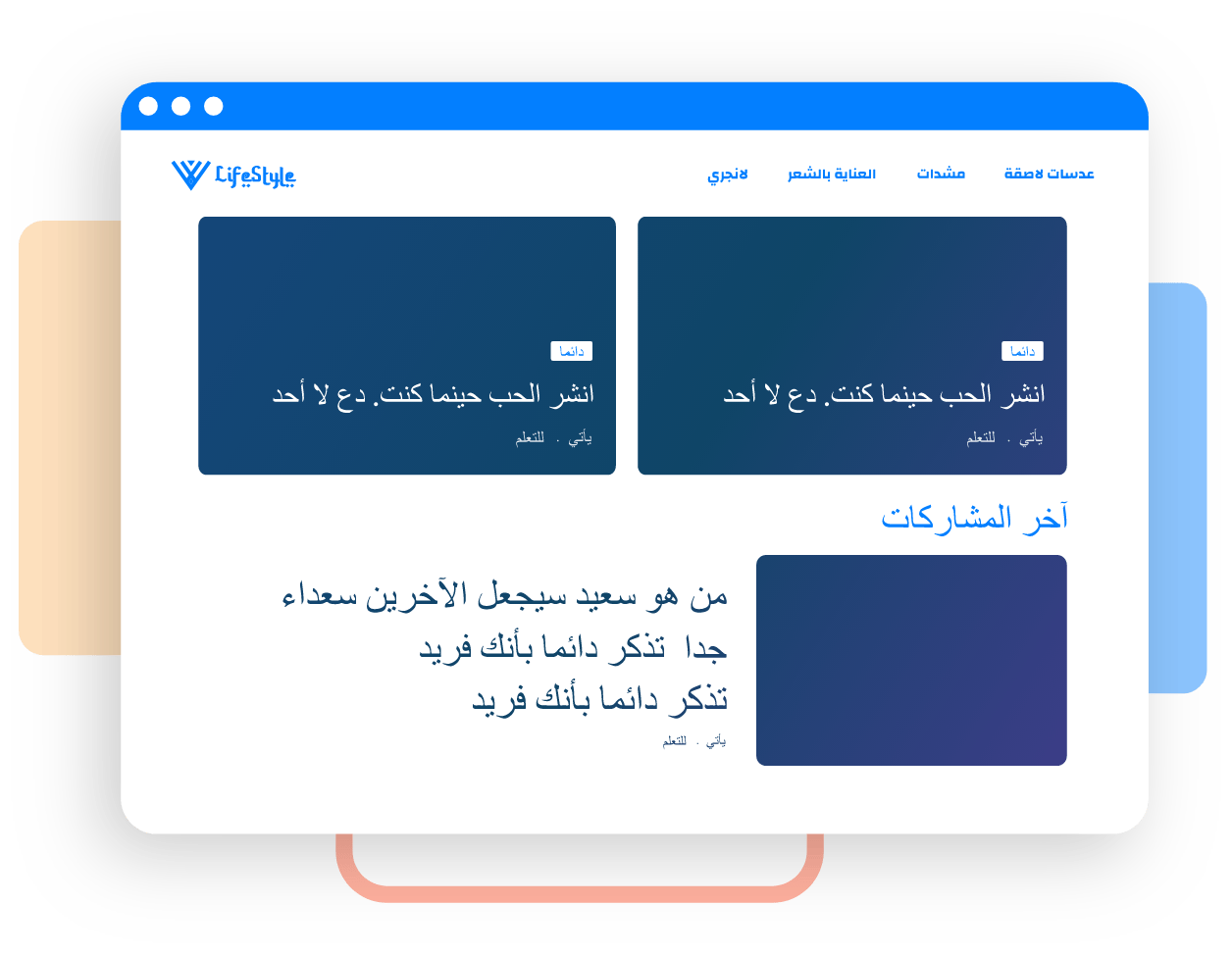 Indefinite
Listing and Layout

Combinations

Blog listings and layout combinations are infinite. You don't just have to stick to the pre-made options. You have the liberty to mix and match designs and satisfy your creativity. There's no better way to offer a customized experience!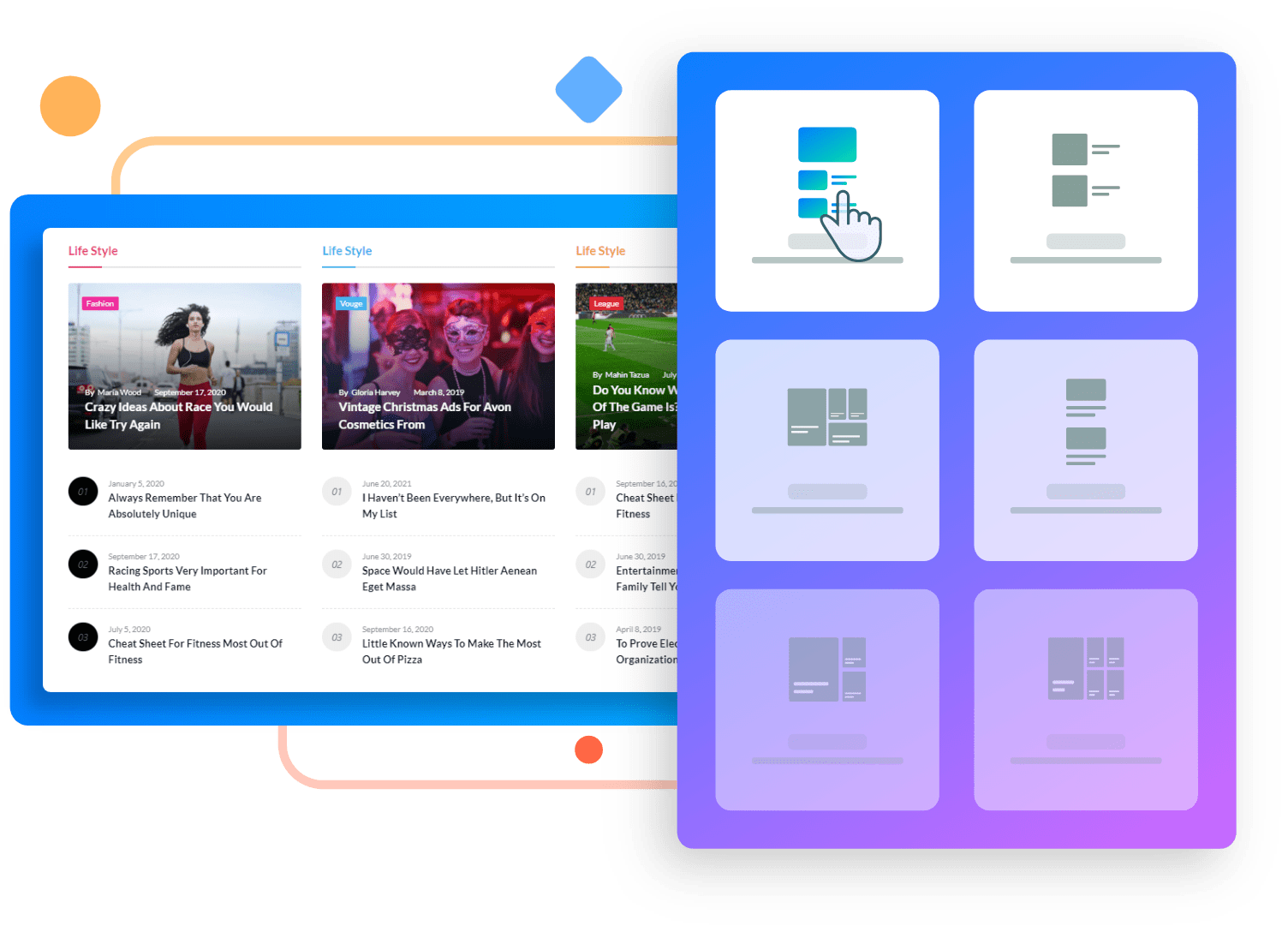 Responsiveness

Control

An advanced feature that lets users choose to show/hide content on certain devices. It's a granular level setting, allowing you to further control the content visibility on select devices.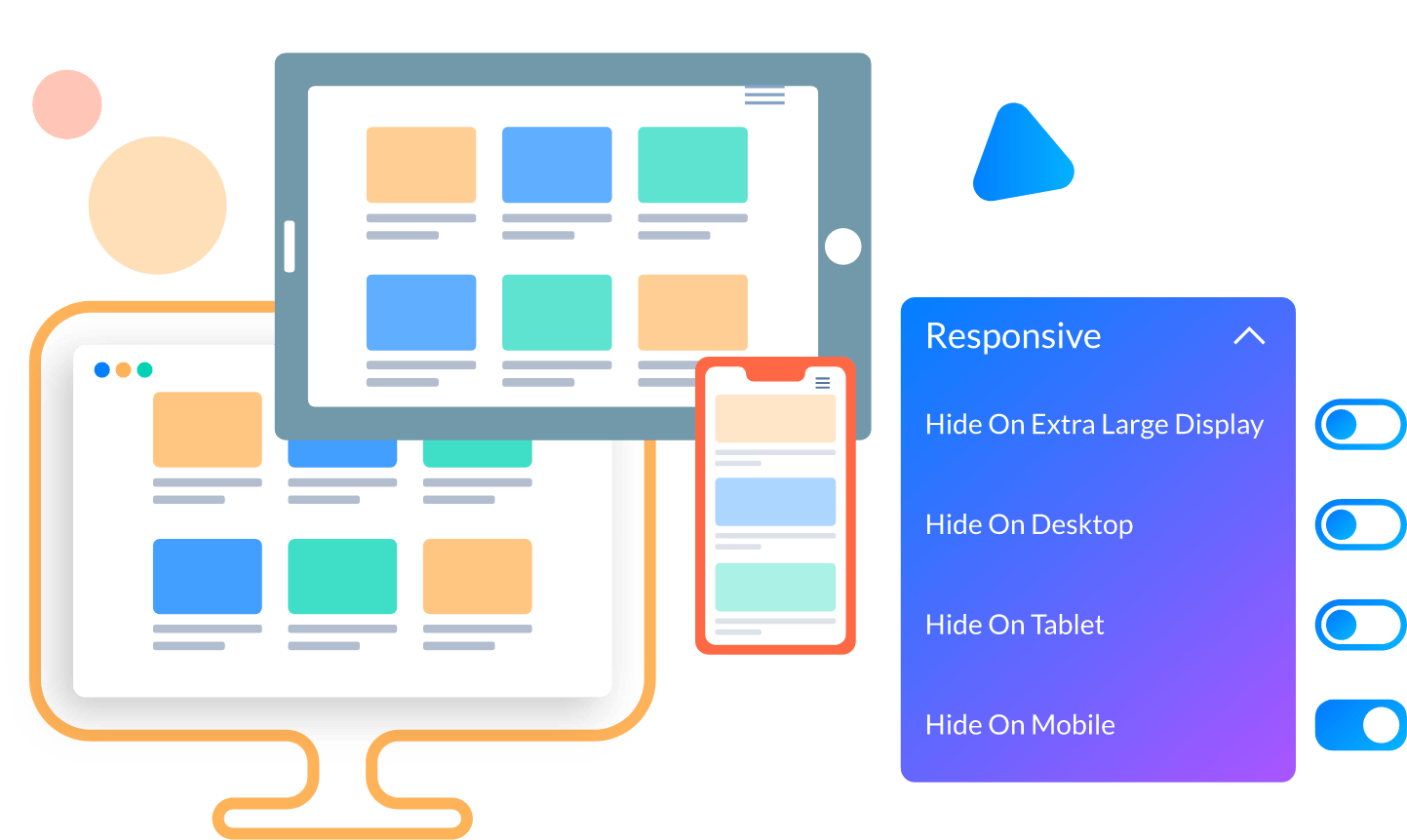 PostX
saves 80%

Development Time 😍💪

We promise! PostX helps to save time and makes it easy for anyone to make websites within a few clicks.

Get Started Now