Create Custom Cart Page Effortlessly
Create Custom Cart Page Template using finely crafted Gutenberg Blocks for WooCommerce.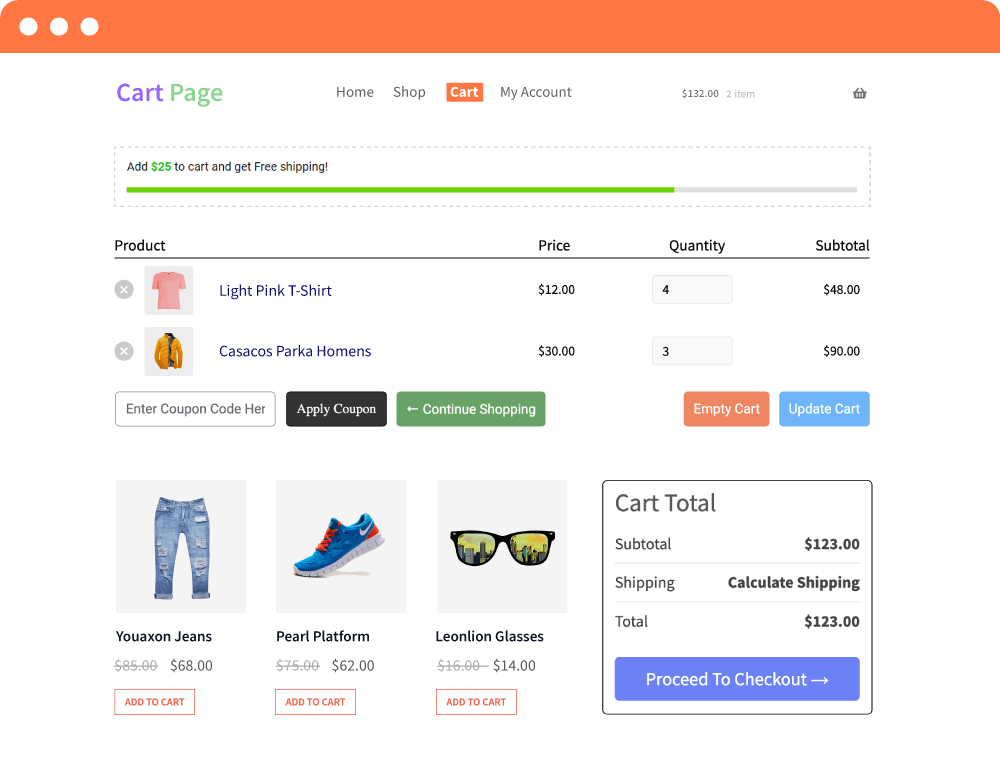 Create Custom Layouts for the Cart Page
We do understand that different people have their own choices. So, we have made it possible to create and customize your desired layout effortlessly.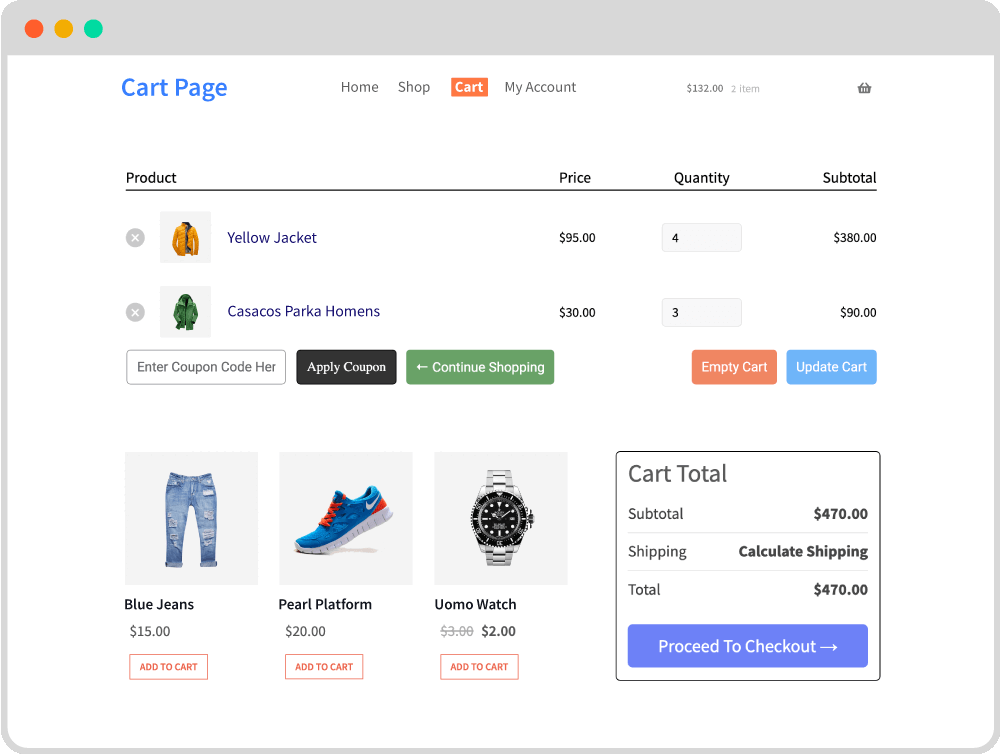 Drag and Drop Building Option
The Builder of ProductX offers three Gutenberg Blocks to create a custom cart page template and replace it with the default one. And guess what! You can drag and drop the blocks while customizing the page.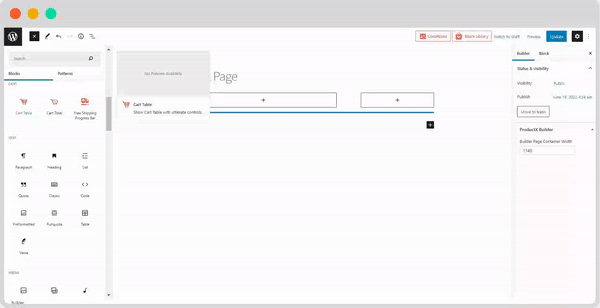 Cart Table Blocks
The Cart Table Blocks is finely crafted with all fields that are required elements for an idle WooCommerce Cart and you can also customize it according to your need.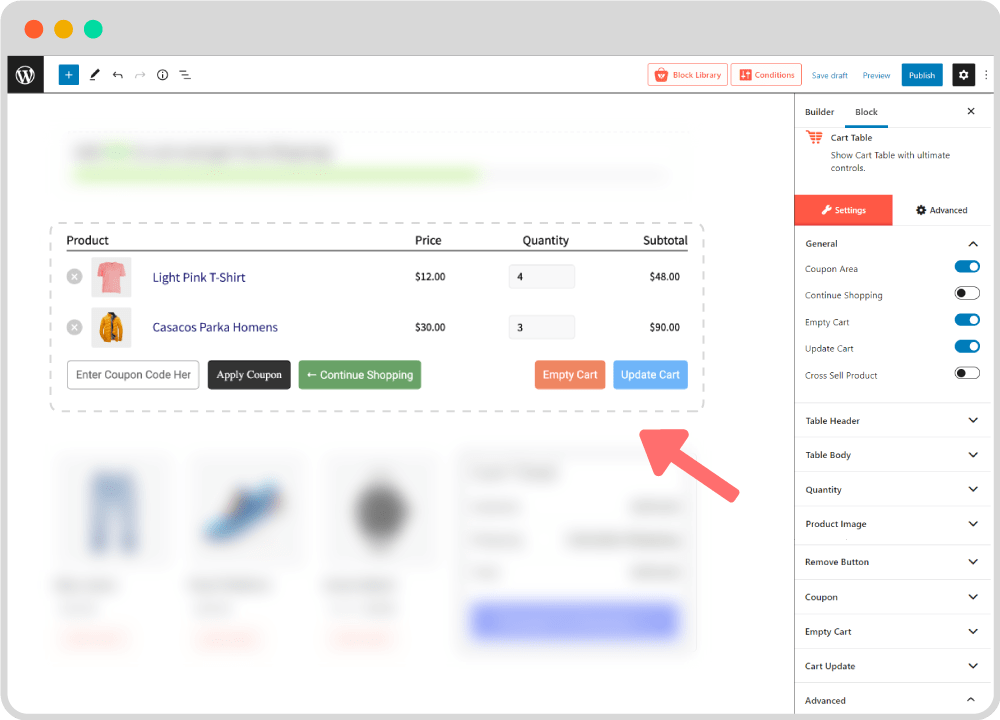 Cart Total Blocks
The Cart Total Blocks contains total payments, discounts, and shipping details. You can just drag-drop it to the page template and customize it to your requirements.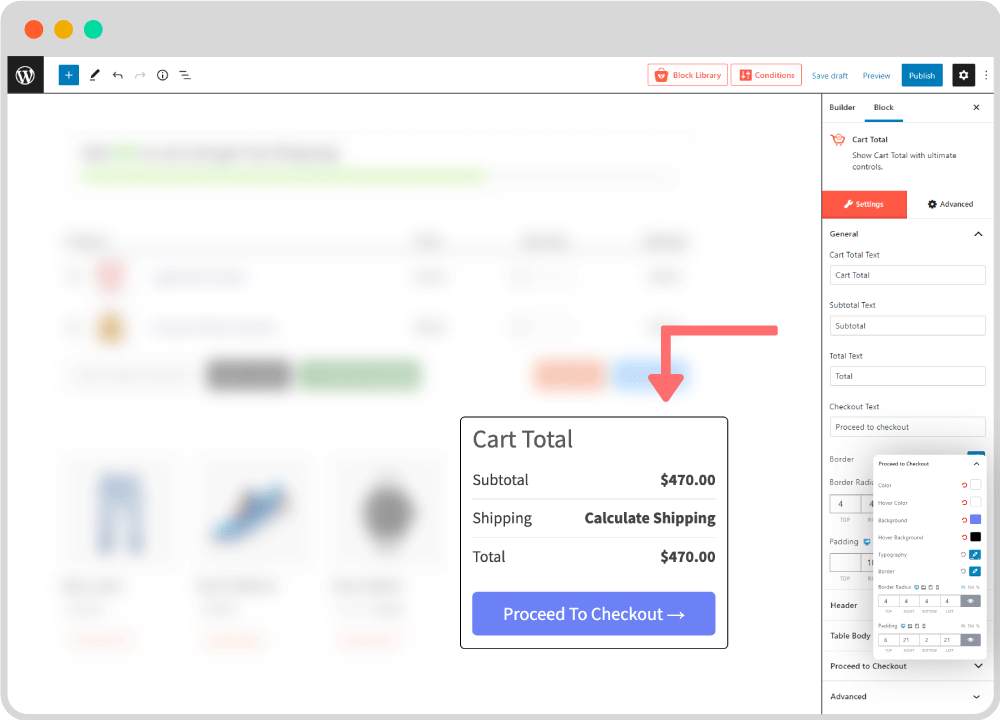 Free Shipping Blocks
If your WooCommerce site has a fee shipping condition of order amount, this blocks will represent it with style.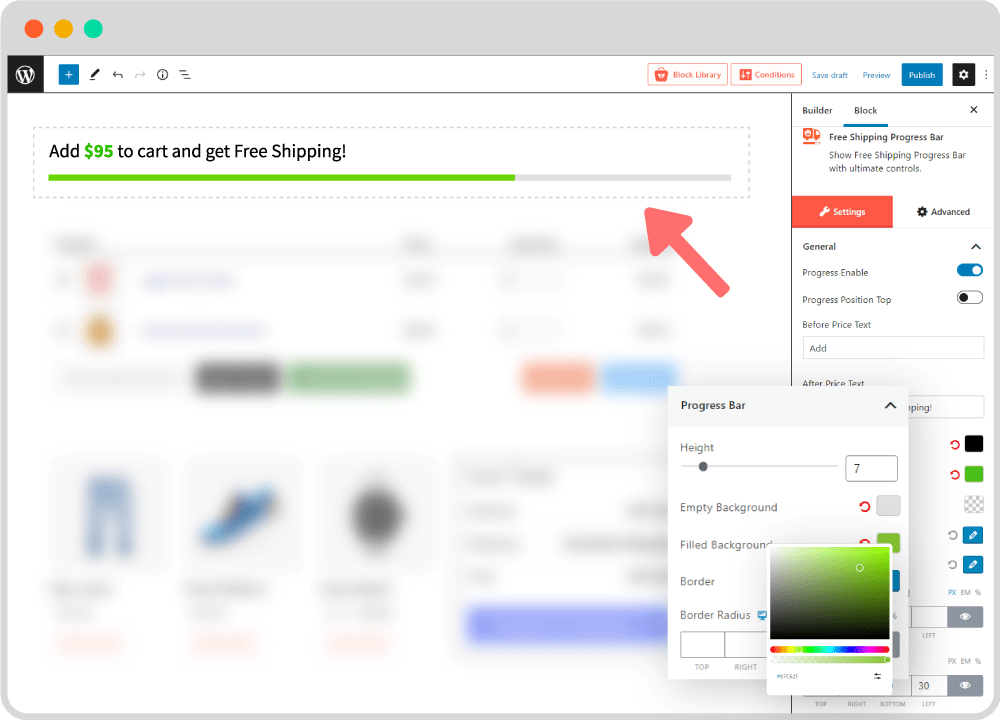 Display Cross Sell Products
You can display the cross-sell custom shop cart page as well as the default one. Not only that, but It is also possible to add ProductX Grids and sort the products as cross-sell to display them on the custom cart page.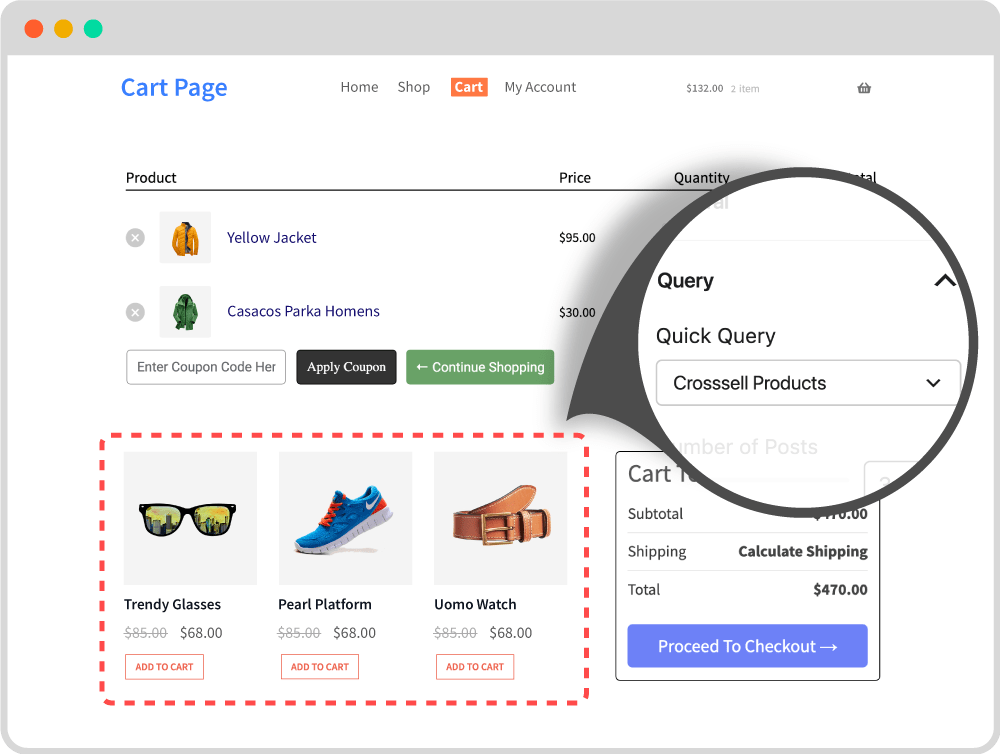 Encourage Buyers to Shop More!
As a WooCommerce store owner, you always try to increase the average order value. With the help of the free shipping progress bar and cross-sell products, you can encourage the shoppers to purchase the cross-sell products to enjoy free shipping. So that, there is a chance of increasing the average order value.