Get Started With ProductX WooCommerce Templates
ProductX comes with lots of WooCommerce templates for all essential pages of WooCommerce stores
Recommended by the Influencers and Loved by The WordPress Community
Wizardoliver
That is a very good plugin with great support and a great dev team, what brings new features given from the community very fast as a new update to the plugin. Very Good process!!!
Scdtech
I had an issue with ProductX plugin, after installing it, the product description wasn't displayed. I discovered a conflict with Perfmatters plugin. They helped me to configure the right settings and now works perfect. Thank you
Lushdogs
By shop broke after the last plug-in update and they fixed it inside of 15 mins. Excellent support !
Teo Dereta
This is one of the best Woocommerce builder and Gutenberg blocks plugin out there!
Vacancecompare
They are quick to respond on working days and are able to provide solutions to issues quickly. Highly recommended to try out if you want to replace the standard (ugly) product category pages.
Marcus
The wishes of the users are taken into account and – as far as possible – implemented at short notice. The request to add the German or European date format was fulfilled in just over a week
Julian Song
When I noticed a bugs and reach out for help. They quickly fix it on the next release in second day. Awesome!
Taha
Author is very helpful to solve the problems which i faced. thanks him and his team for this cool plugin.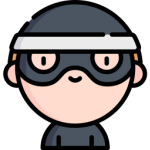 jonaldo
If you want to make your wordpress look good, set it up right now.
tinchosan
Realmente, el plugin es muy bueno, cumple con ciertas funcionalidades que los bloques de woocommerce no.
Laursen299
The plugin is just awesome!! Thank you for such wonderful blocks plugin for WooCommerce. This is one of the my favorite Blocks plugins. Superb!

gutierrezibwe
Fantastic online support. The plugin works very well but I had a troubles installing it. The online support was very helpful, friendly and efficient… a matter of 5 minutes and all was done.
Sajib2seo
I would not go without it. Highly recommended plugins out there.
Ivanli2020
I come back here to rate this plugin, few mth ago to address multisite support and this plugin accept my suggestion and have this support. I have seen this plugin has larger potential for development as I search the rest of woo Gutenberg plugin this one is most supportive and useful, simple! Keep good work, and looking for your Pro version if you guy have it!
Falconx82
Custommer support replied very quickly and this for a free plugin…! Many options to customize, looking forward for upcoming updates, which hopefully add some more extra features.
Shesson
Excellent Plugin which i use frequently and even better support, sorted a little issue out that i found. Deffo try it and you will be amazed
Woody1969
Awesome plugin with fast, responsive customer support. Problem of my own making solved very quickly
Arreos07
ProductX Super cool plug-in & very easy and very effective. i just love it. and support team very professional and solving there issues within few hours, really appreciated there efforts. great work and resolves issues quickly!
Jamalalloh
The best plugin for woocommerce stores. It saves a lot of time. kind team and supportive. thank you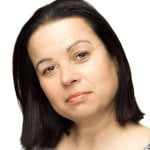 Patrilux
Loved this plugin. It made my website look awesome. Thank you
Teo Dereta
This is one of the best Woocommerce builder and Gutenberg blocks plugin out there!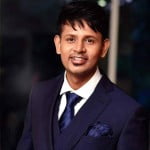 Alan Gautham
A Complete plugin to display posts beautifully
, ThankQ for this great plugin with insane options for free. I believe pro version on its way..? Really enjoying using your plugin to get different beautiful layouts.
Maravilloso
Me ha salvado de un buen apuro, gracias por el buen plugin.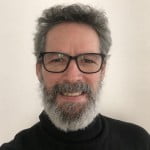 Miguel
Really good plugin! , I was surprised by the versatility of this plugin. It's great The other and most important thing is I contacted the developers and they have resolved both my doubts and fixed some minor problems. Thank you!!!!!
Frequently Asked Questions​
All of these ProductX templates are crafted by designers and developed with simple coding structures. So you can build faster-loading WooCommerce stores with ease.
All of the templates are built with ProductX store building blocks. So you can customize each of the sections separately with lots of options.
No, you will only have a few templates with the free version of ProductX.
Yes, you will get all of these templates with the pro version of ProductX.
Yes, you can build custom templates from scratch with the store building blocks of ProductX.
Yes, all ProductX templates are responsive for all devices.
Yes, ProductX templates work with all WordPress themes.
Yes, we will introduce new templates on a regular basis.
Take Your Ordinary WooCommerce Store to Another Level, Increase Earnings, and Grow Your Business
Get ProductX Now