Variation Swatches
Style the Variations of the Variable Products
The Variation Swatches addon for ProductX helps you style the product attributes, color, size, and image or all of them simultaneously to allow the shoppers to explore and select their desired product variations effortlessly.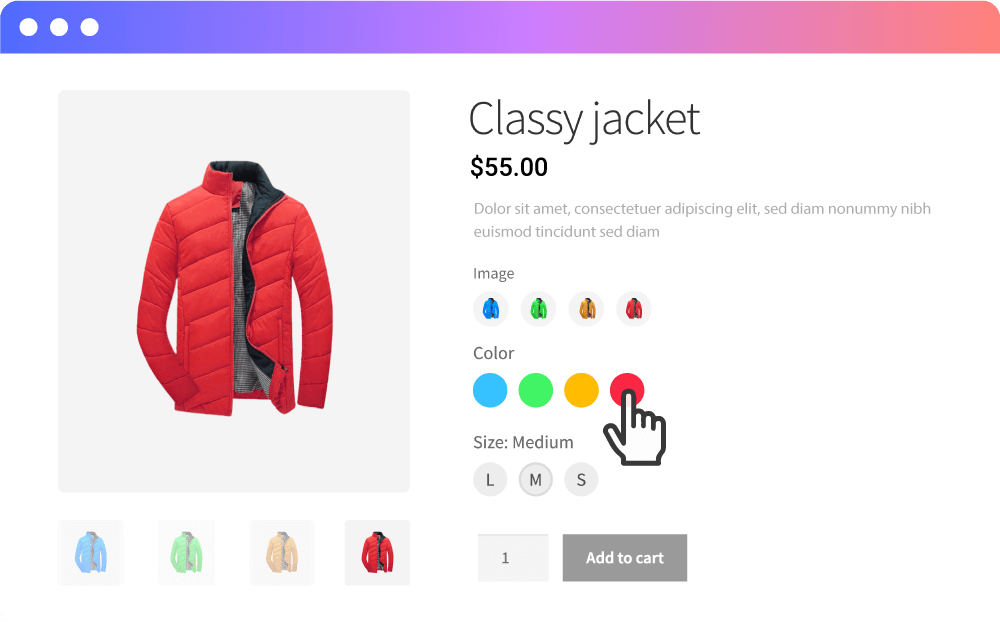 Create Color Swatches
You can create Color variations with your desired colors from the global attributes section. So that, you can use the colors as swatches while editing variable products.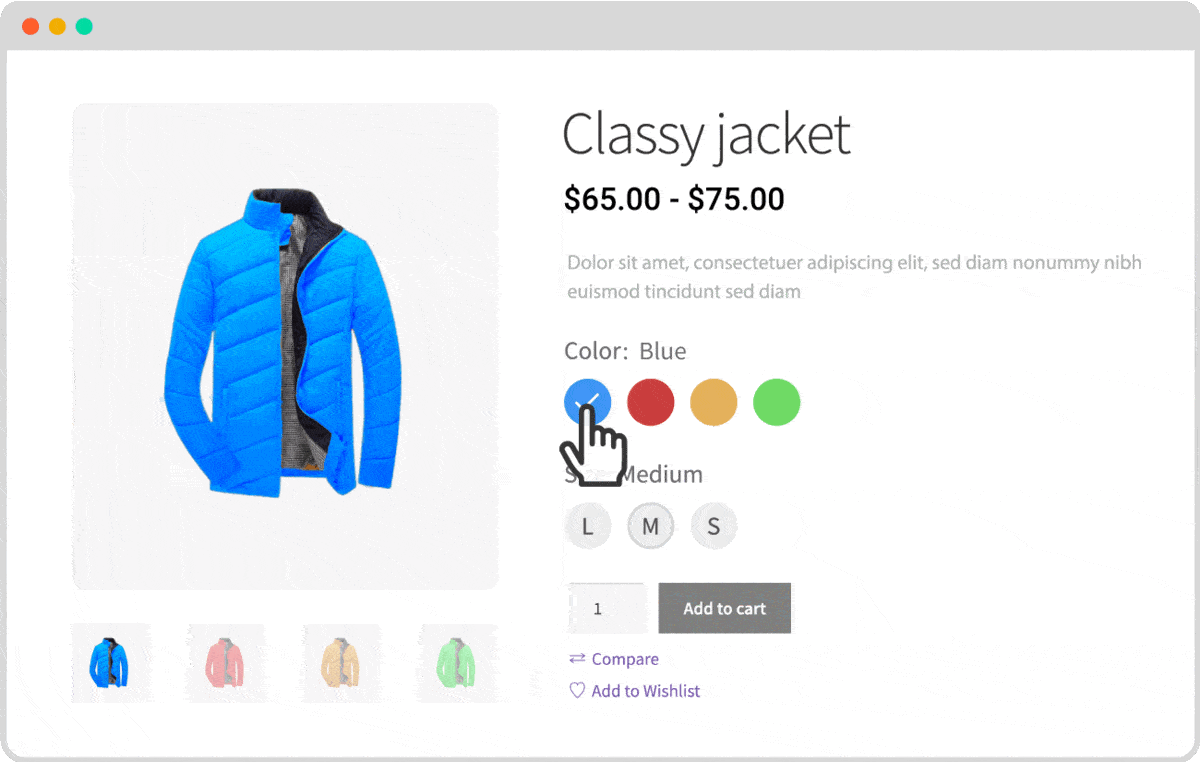 Create Image Swatches
You can also assign images as the values of the global color attribute. However, The images can also be added from the product level as well.
Display Label Instead of Sizes
You can display labels instead of sizes that you can add while creating global attributes. For example, when if you want to add the size "Small" the label would be "S".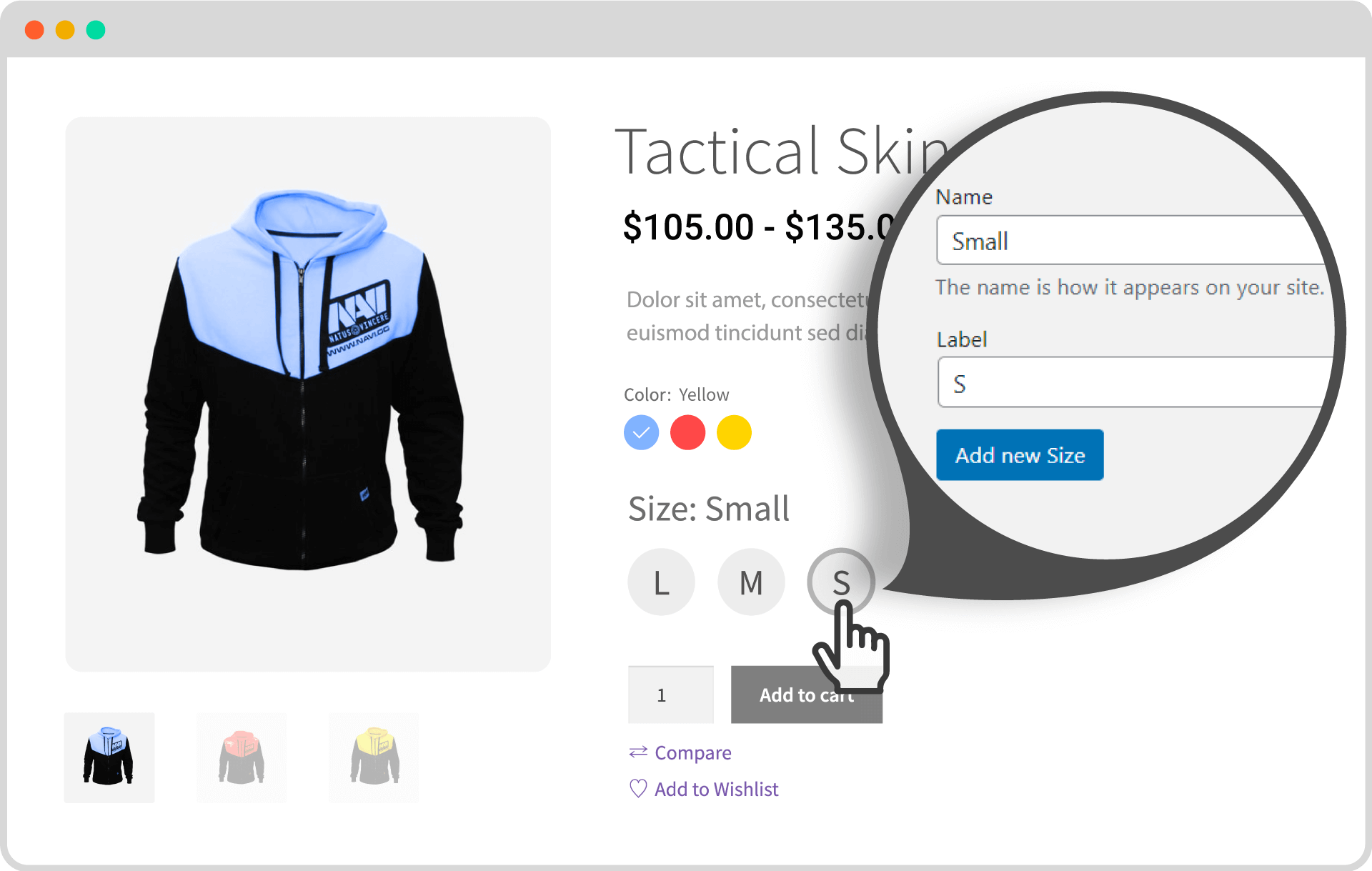 Swatches Button Size and Style
You can decide and select from Square and Circle Button sizes for color and image swatches.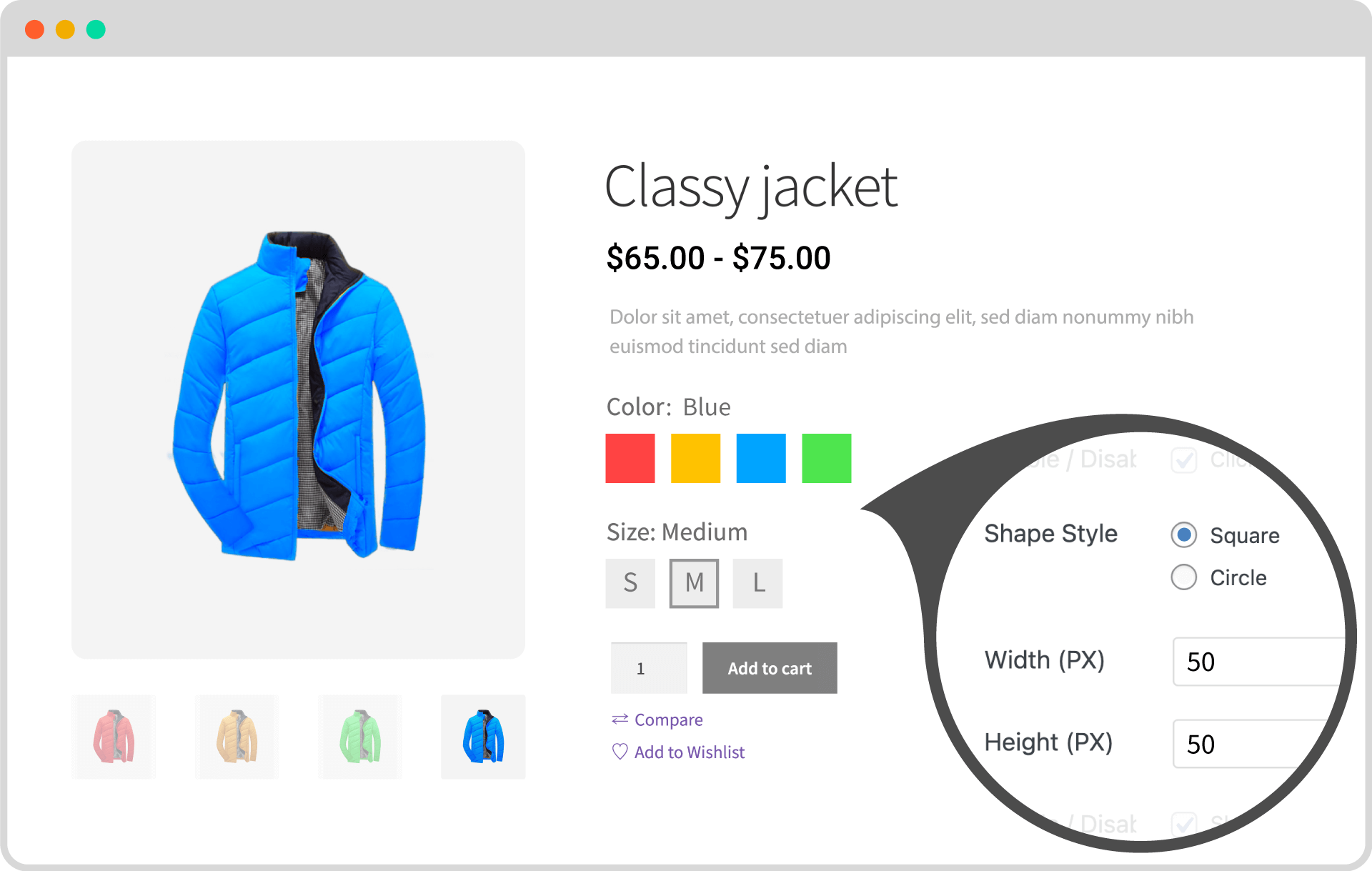 Display on Shop and Archive Page
ProductX doesn't limit you to displaying the variation swatches only on single product pages. Once you configure it for the product pages it will also be displayed on the shop page as well. However, you can also turn it off from the setting section.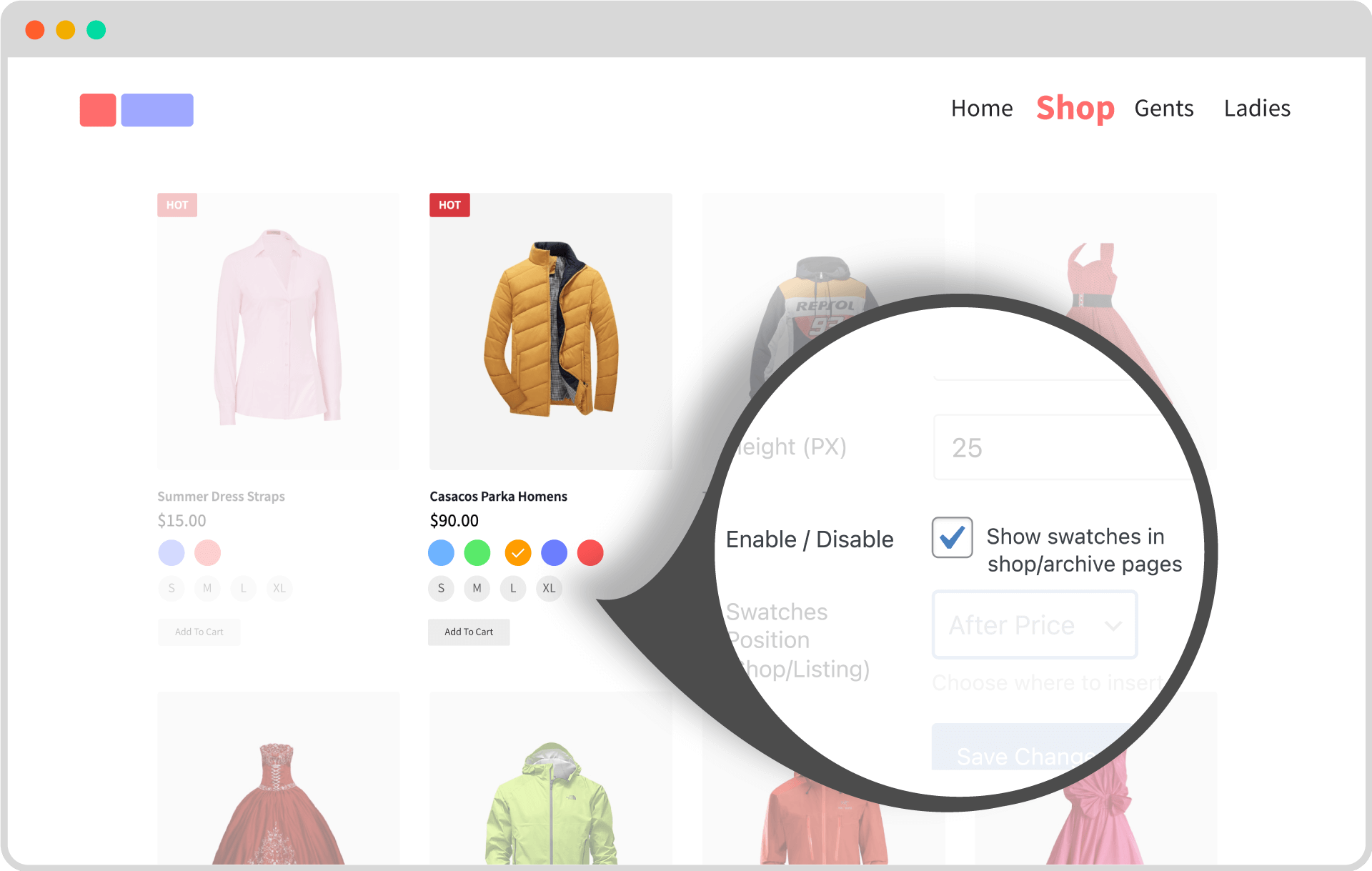 Dropdown Into Swatches
Have numerous variable products in your store? Don't worry, you don't need to configure all of the products one by one. Because the ProductX variation swatches addon gives an option to automatically convert the drop-down variation option to swatches with only a click of your mouse.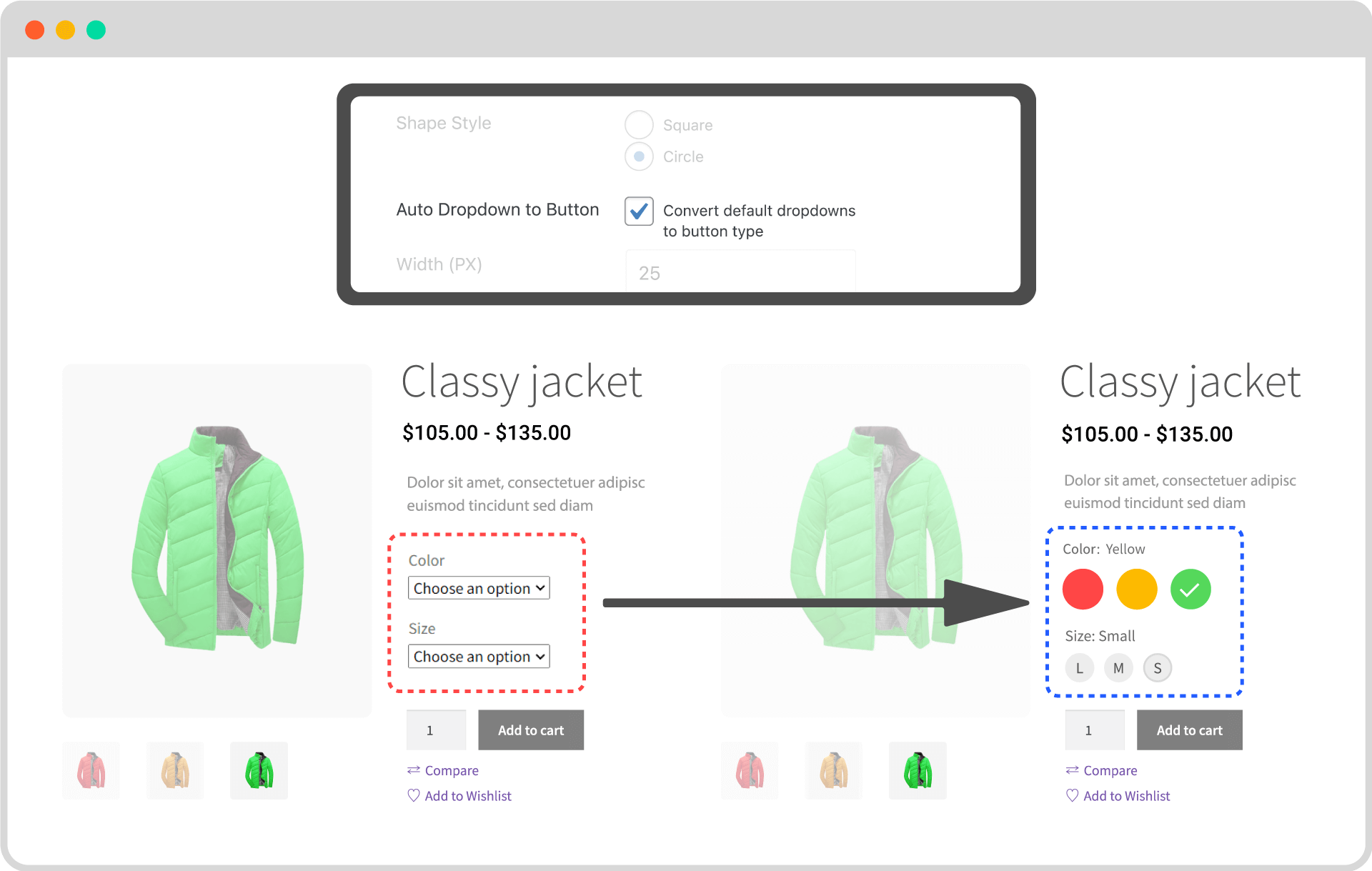 Display Tool Tip with Variations
Last but not least you can also get the option to show the tooltip to Shop, Archive along with the variations to make things easier for the shoppers.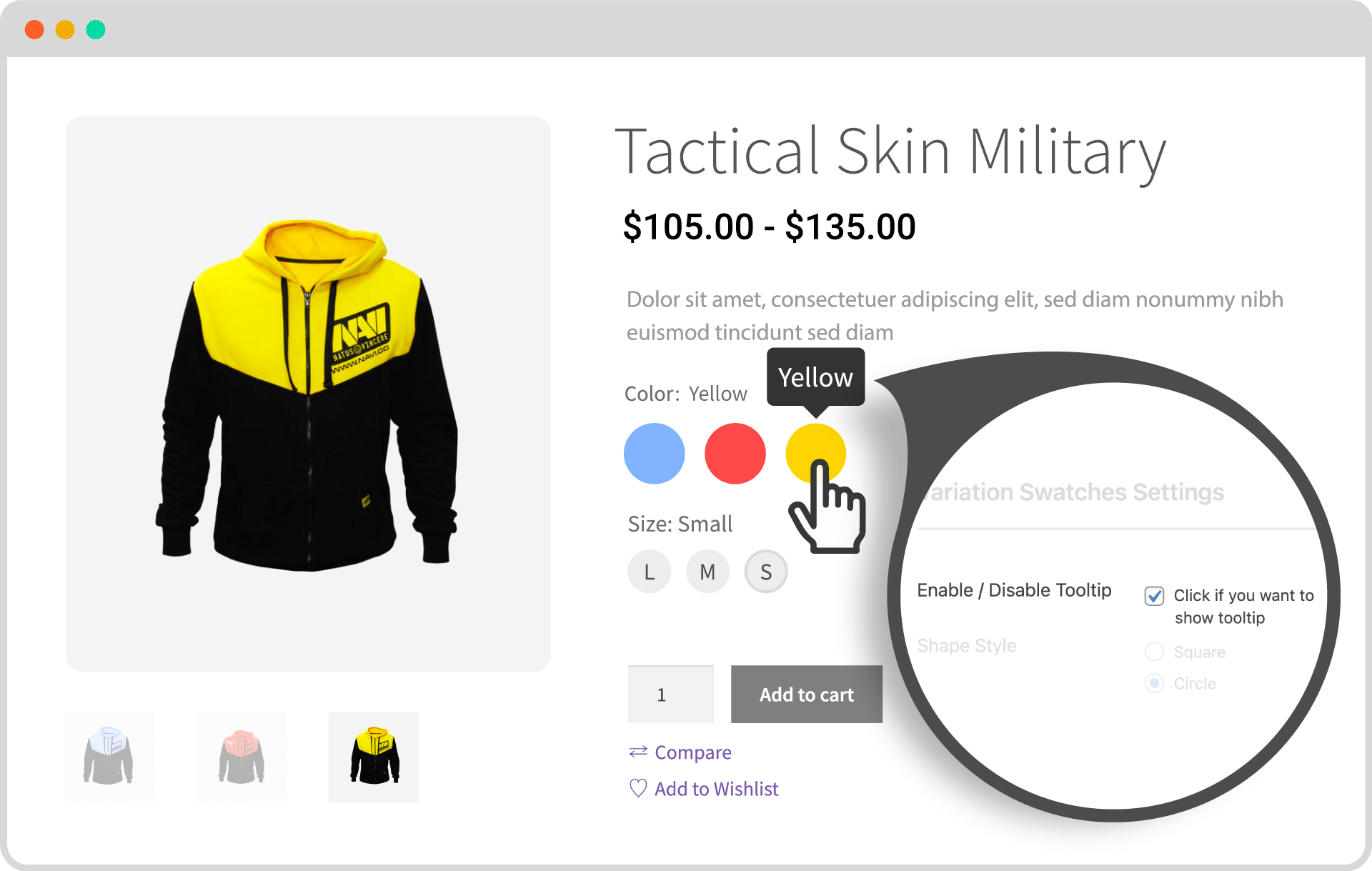 One Stop Setting Section
To make things easier for the ProductX users we have included a settings section from where you can also explore the Variation Swatches settings. So that, you can do all the changes from one place.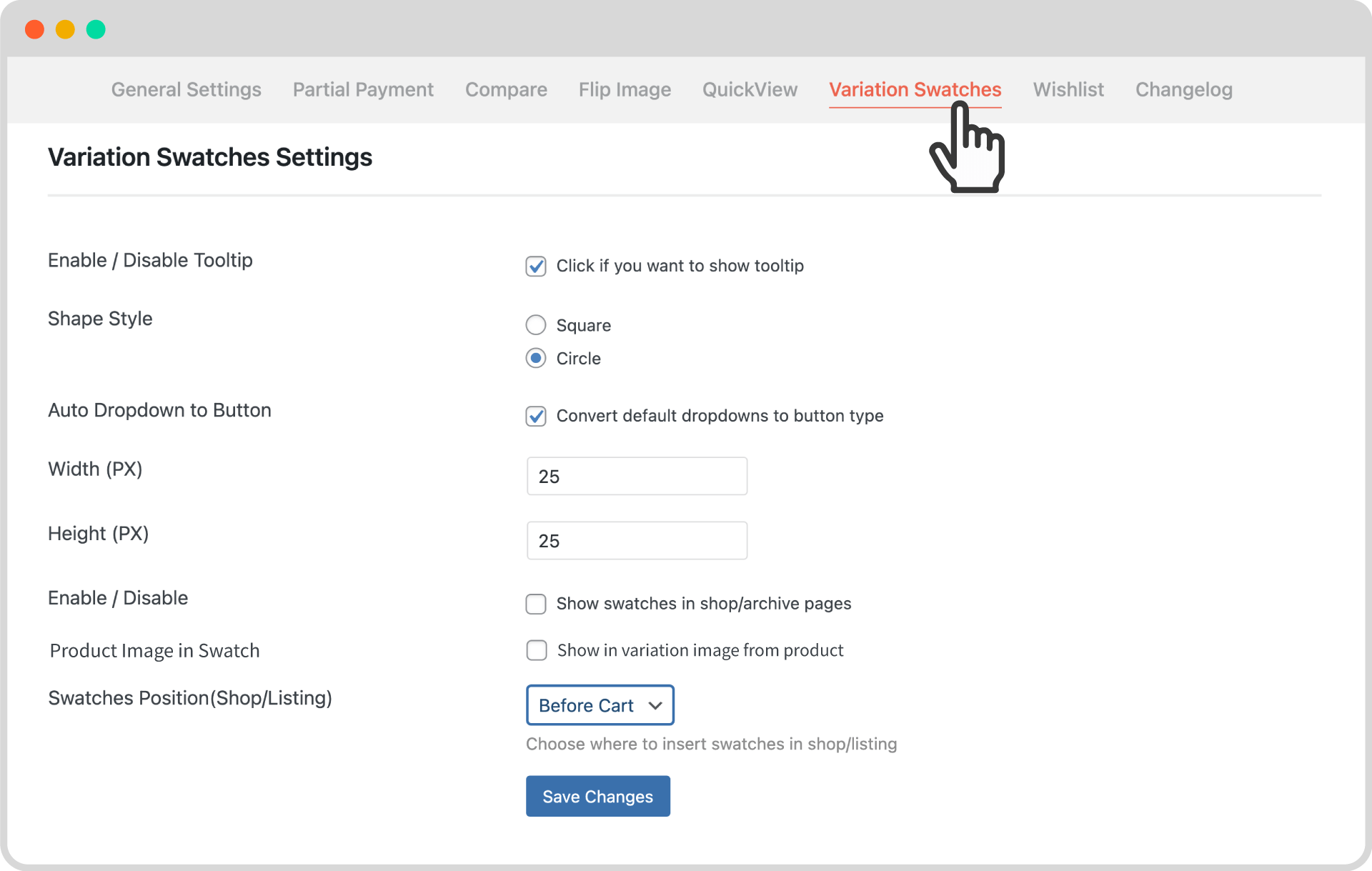 Select Desired Position of Swatches
If you display the Swatches button in the Shop and Archive Pages you also select your desired position for it.