WooCommerce Builder
This powerful WooCommerce Builder for ProductX is the all-in-one solution to create templates for Archive, Shop, and Single Product Pages.
Design the exact WooCommerce Store that you have always Wished for!
Shop Page BuilderProvide a better shopping experience with the perfect Shop Page
Product Page BuilderCustomize and present each-and-every component of the Product Page
Cart Page BuilderDecrease the abandoned cart rate by crafting a better cart page
Checkout Page BuilderMake the checkout process easier for the shoppers
Archive Page BuilderRedesign all archive pages with single or specific templates for all archive pages
Thank you Page/orderBe thankful to the buyers with a better thank you page
My Account PageLet shoppers get all of their purchase information with a better my account page
Search Result PageMake the potential buyers happy by making their product search easier
Jump Start With Premade Templates
The ProductX Gutenberg WooCommerce builder comes with various premade templates. All of the templates are conversion focused and responsive for all types of devices. So, you can start with any available templates to save up to 80% of development time.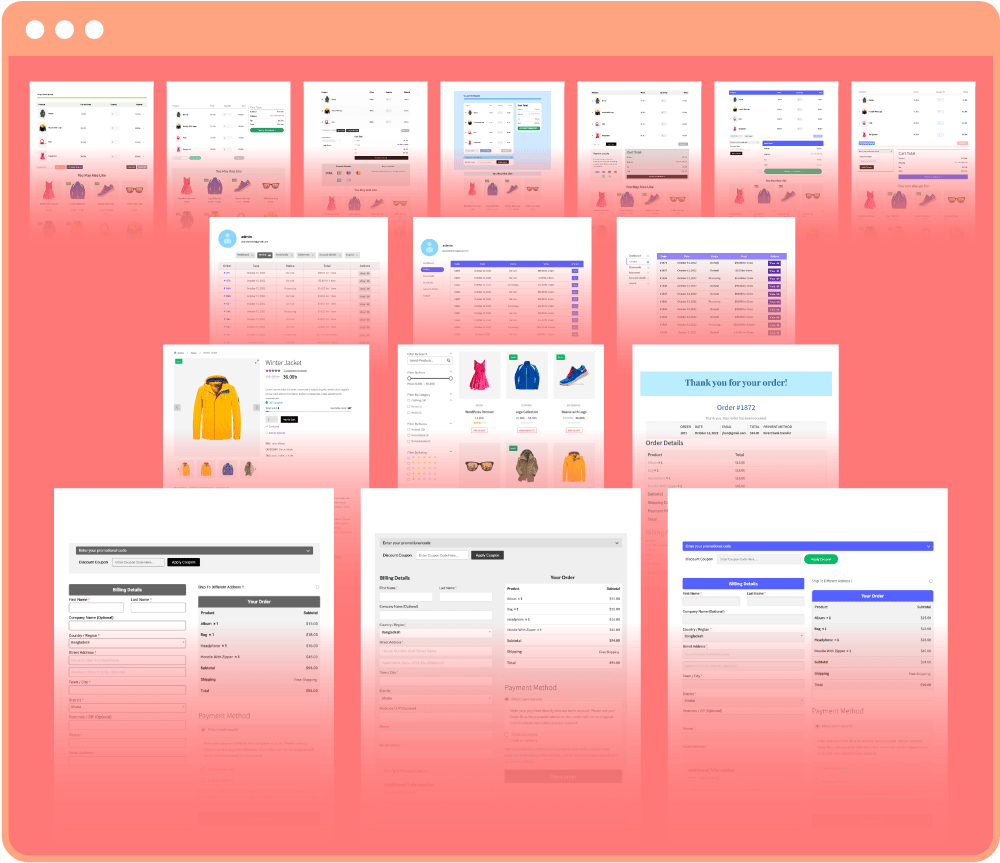 Drag and Drop Blocks for All Pages
Suppose you don't like readymade things and want to start from scratch. We have included multiple site building blocks. That you can easily drag and drop to your desired place and of course, you can customize them to craft perfect designs.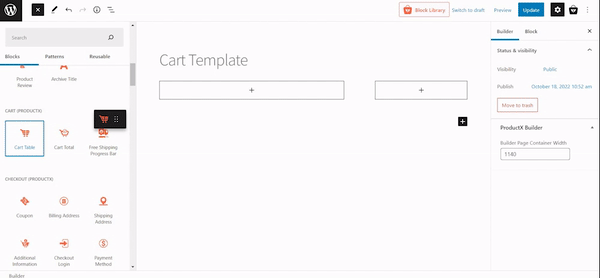 Build Everything Visually
Although, Gutenberg WooCommerce is a backend builder. But it doesn't limit your build visually. You can see dummy data while creating templates dynamically. So that, you can see what are you actually doing.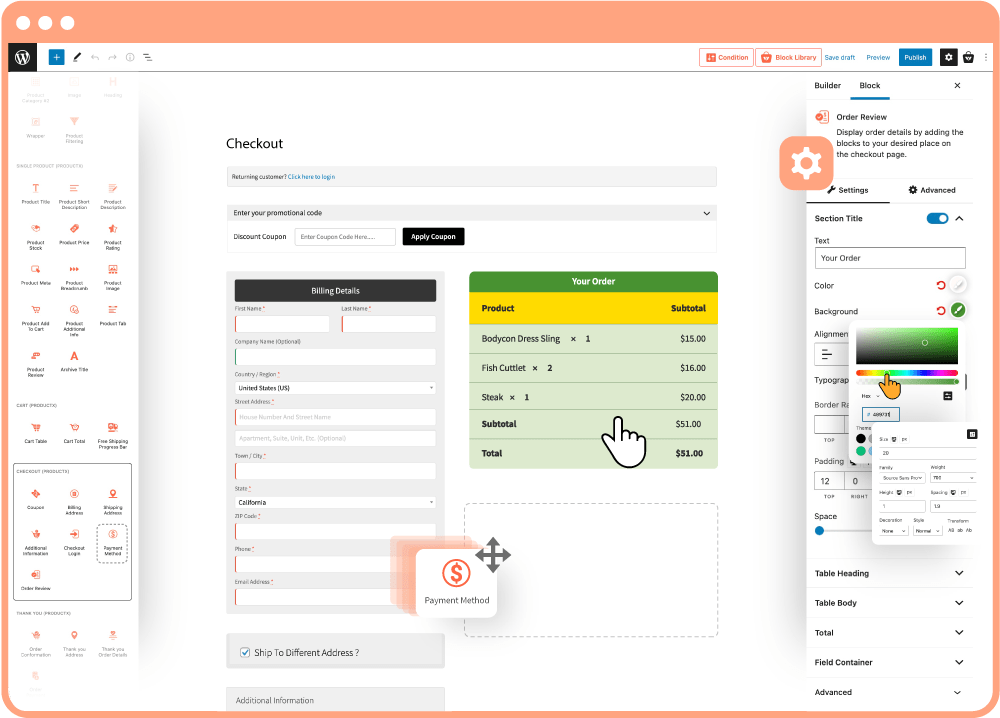 Less Effort Better Results
Making templates to alter the premade designs of WooCommerce is very easy. But the results are very effective no matter whether you are using ready templates or starting from scratch.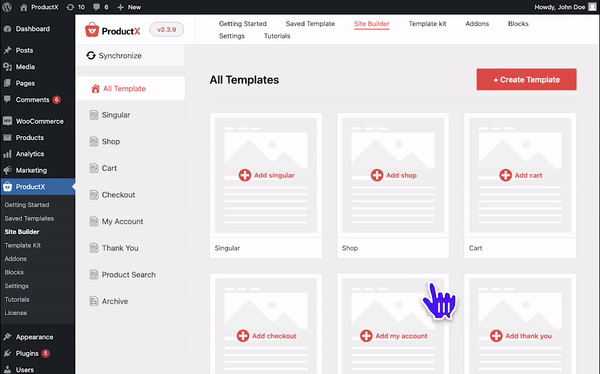 Upsell With Smart Product Pages
By default WoooCommerce Product Pages only display related products. But the custom product page creates opportunities for ProductX you can also show upsell products and cross-sell products as well.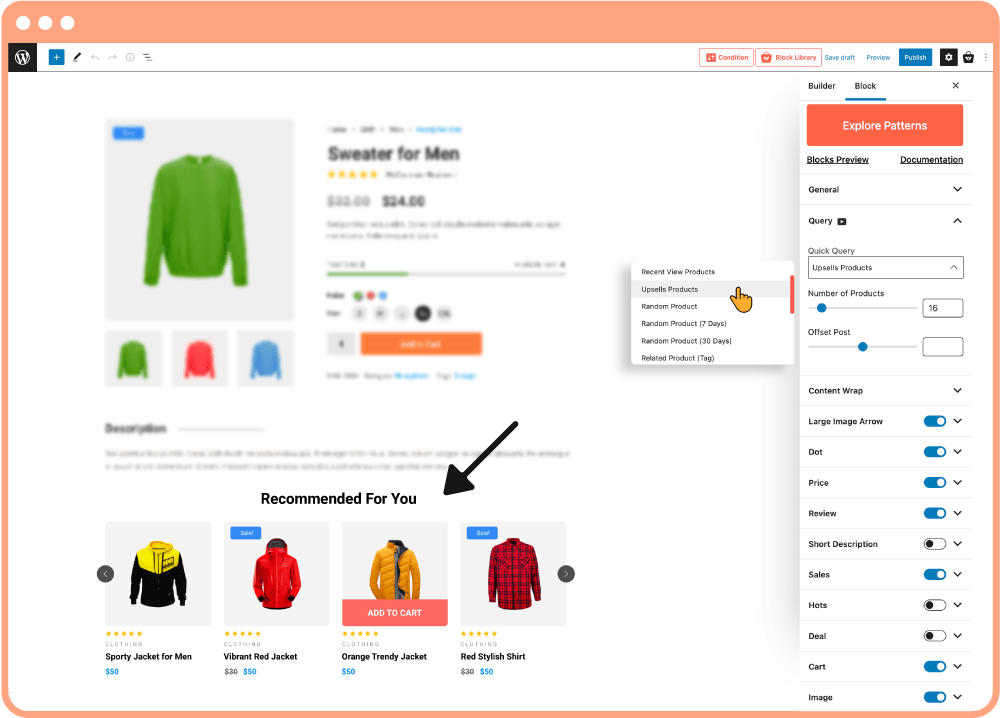 Encourage Shoppers to Purchase More
ProductX offers many conversion-focused features to increase the average order value. Especially on the cart page, you can display a free shipping progress bar and cross-sell products to encourage the shoppers to purchase more.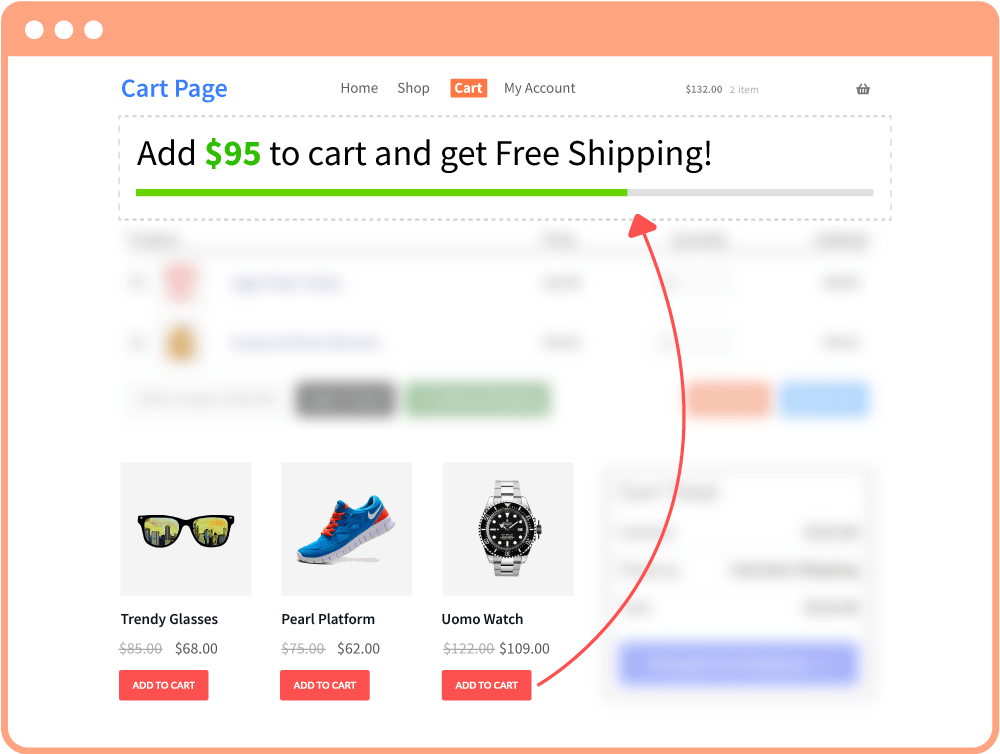 Provide an Effortless Shopping Experience
You can add an advanced product filter along with the products on the WooCommerce shop page. So potential customers can find their desired products effortlessly based on their desired criteria.