WooCommerce Pre-Order
Boost Sales, Manage Stock, Increase AOV
The WooCommerce Pre-Order Addon for ProductX helps you to enable the pre-order functionality for the potential customers of your online store.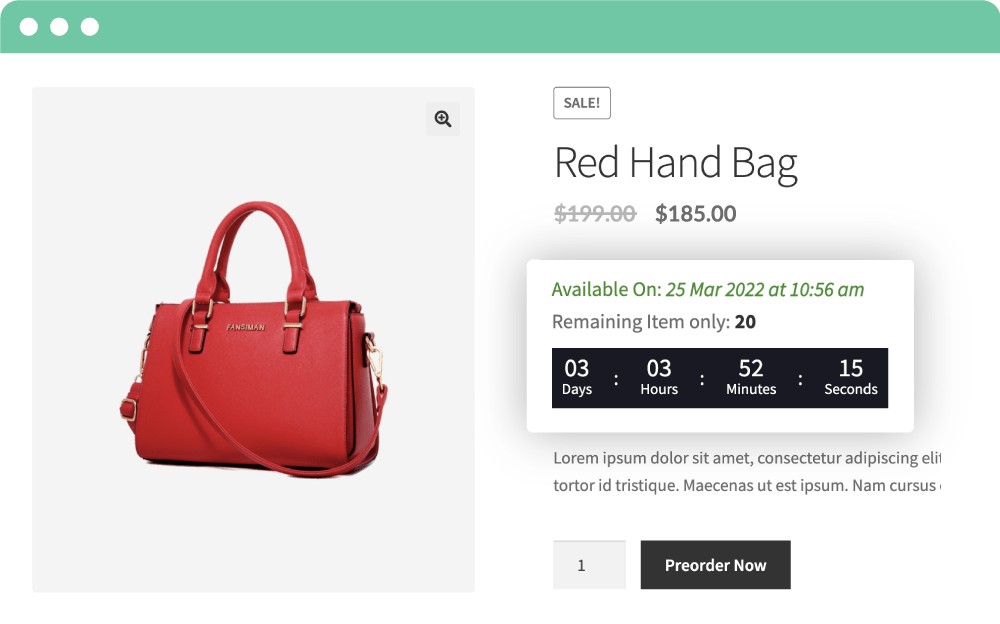 Play With Pre-Order Settings
There will be a dedicated settings section of pre-order after turning on the addon. From where you can add custom text for the Add to Cart Button, Pre-order Label, Availability Date Message.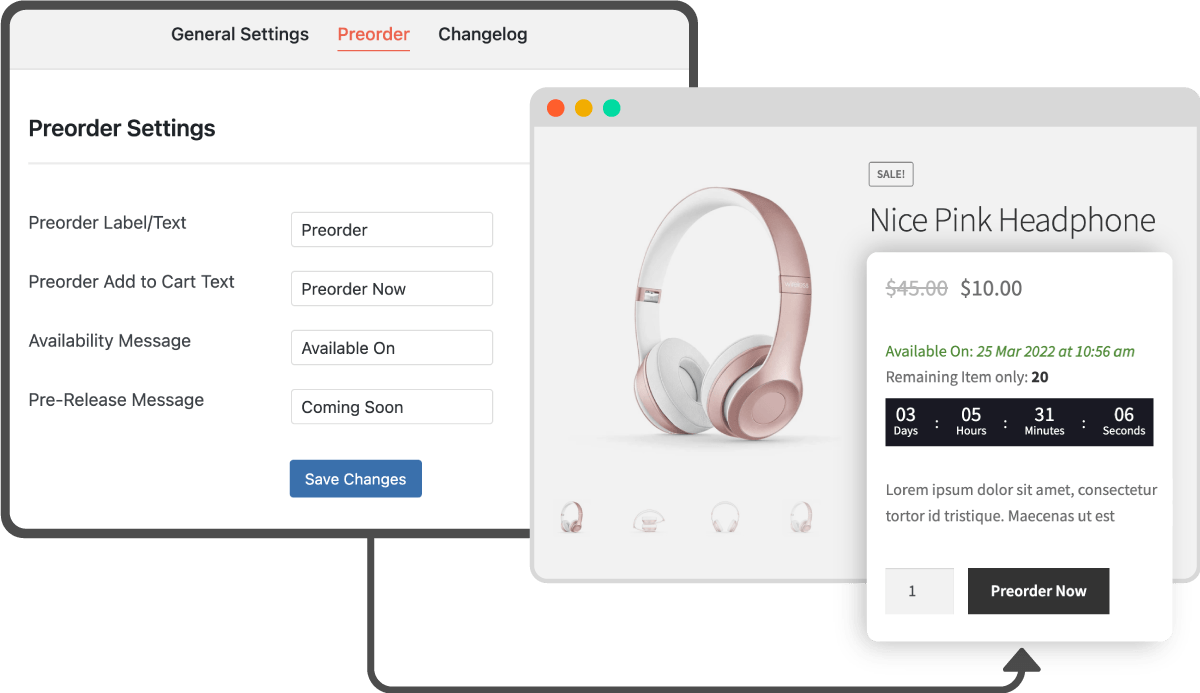 Enable on Simple Products
After configuring the addon, you can see a new option as ProductX has been added to the single product pages. From where you can make the products available for pre-order.
Enable on Variable Products
Making variable products available for pre-order is a bit different than simple products. However, it is not as hard as it sounds. Just go to a variable product or create a new one. Click on the variation tab and mark the pre-order field rest of the steps are the same as the simple product.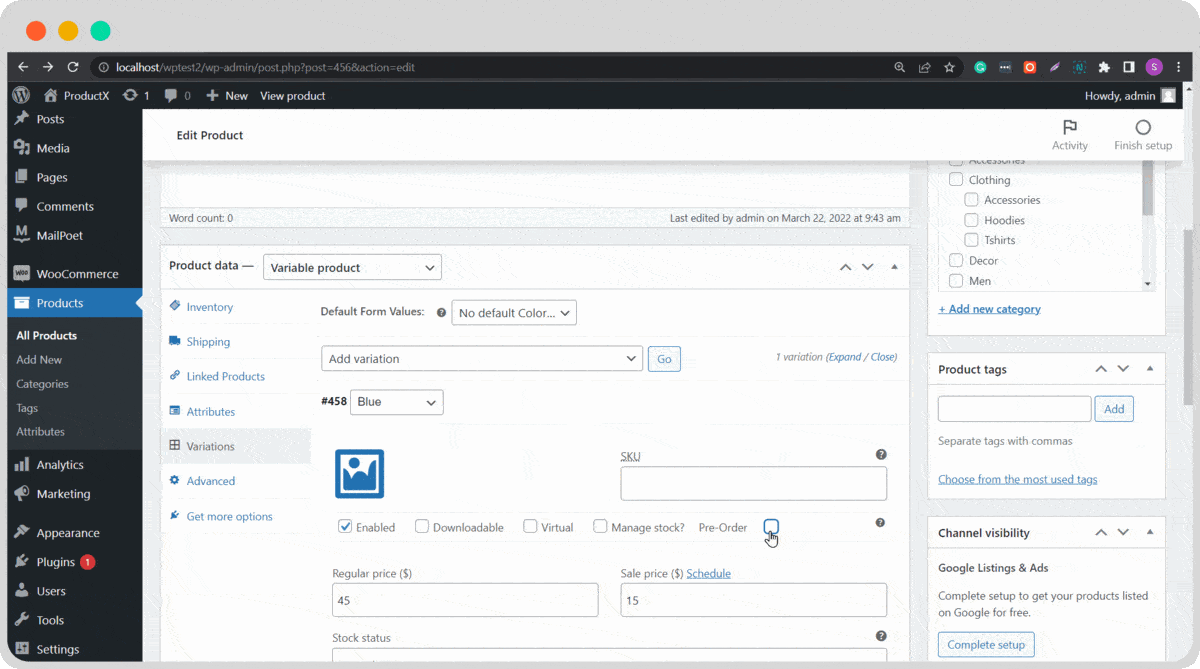 Item Limit
You can limit the quantity of the items by adding the maxim number of products that you want to make available for Pre-order.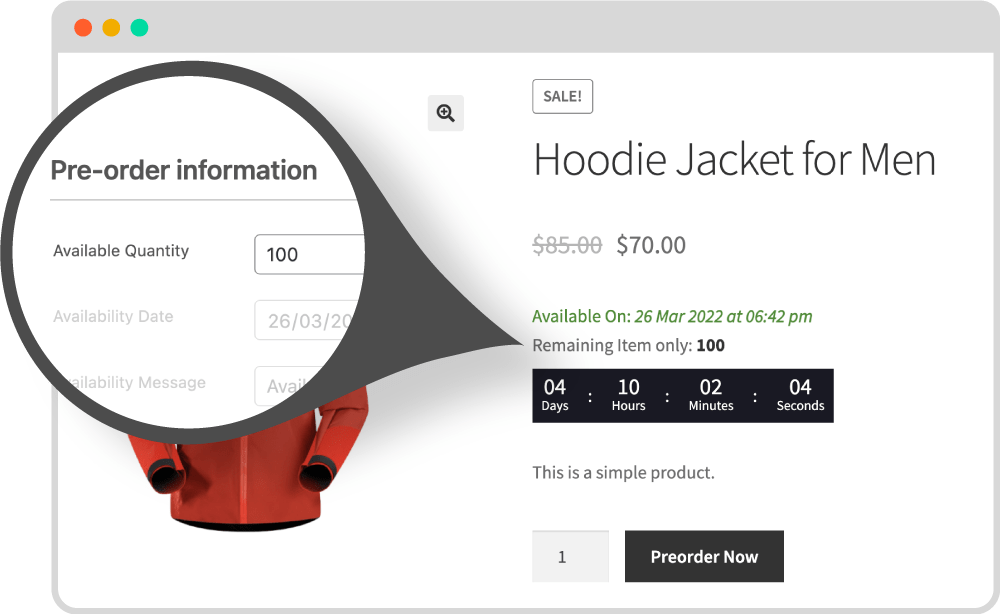 Availability Date
If there is a fixed date and time when the pre-ordering products will be available as regular products, you can showcase that with a countdown.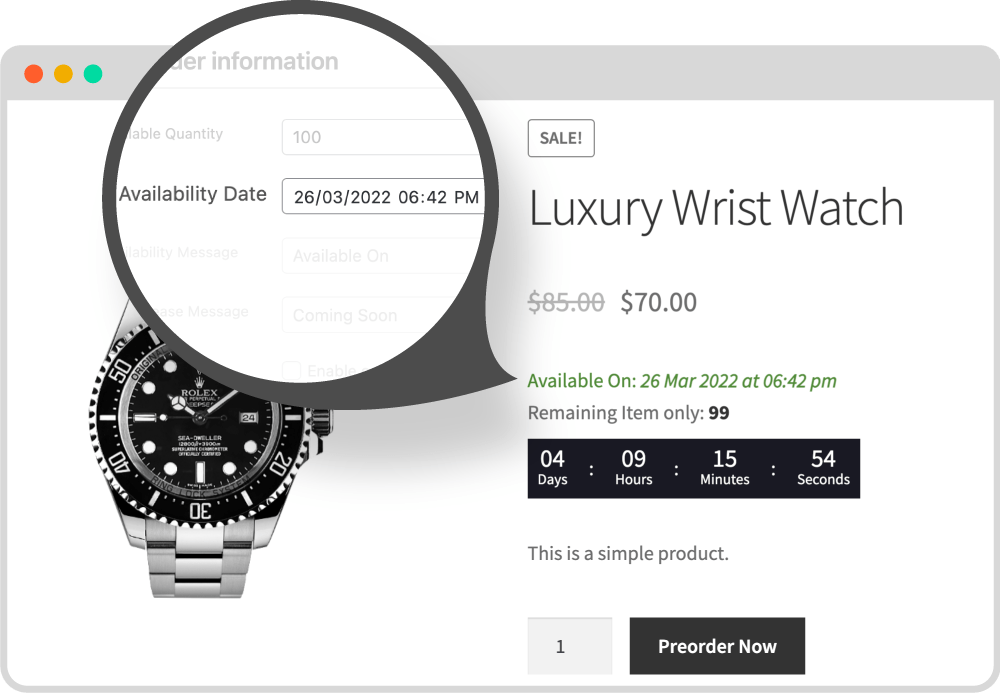 Coming Soon
Don't have a fixed date and time? It's ok you can also show custom text such as Coming Soon by replacing the date, time, and countdown.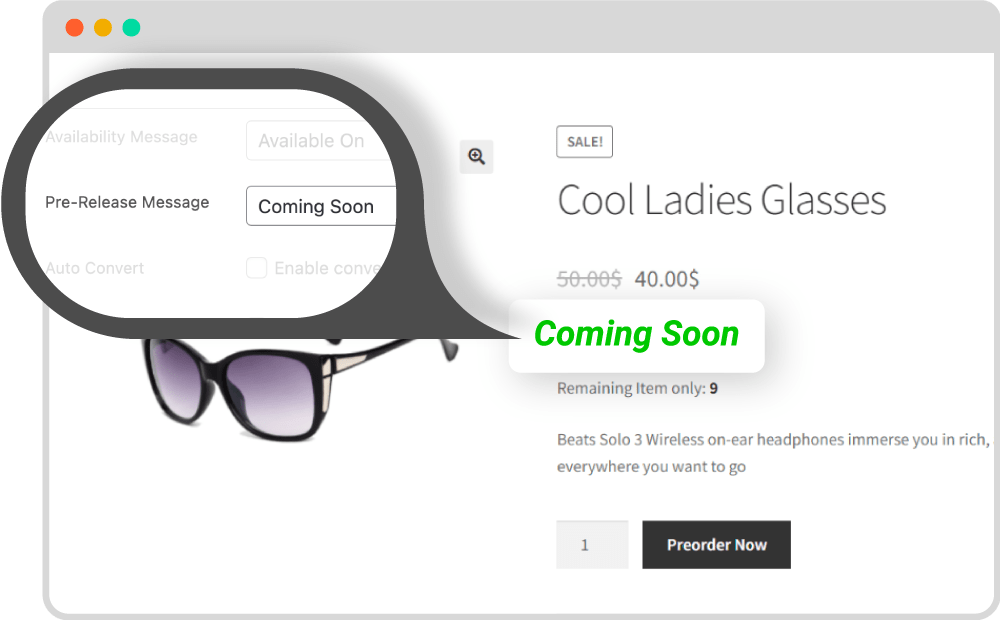 Provide Discount
You can provide discounts for the pre-ordering products in two ways. Either you can add a fixed discounted price or a discount percentage.