PostX – #1 Gutenberg post blocks WordPress plugin 🏆
PostX is a highly customizable Gutenberg Post Blocks Plugin, Anyone can create Post grid blocks, Post Listing Blocks, Post Slider Blocks, News Blocks, Magazine Blocks, And Post Carousel with ease.
🔥 Best news, magazine, & blog building tool
PostX offers you a huge collection of post blocks with ready-made layouts and ready-made blocks for this very purpose. It is the best plugin for creating News Websites, Online Magazines, Review Websites, Personal Blogs, Fashion Blogs, Viral News, Food Reviews, Recipe Blogs, and much more.
👉 Everything you need to build a beautiful Website
Advanced Query Builder
Post Grid & List Blocks
Ready-made Section Library
Ready-made Layout Variations
AJAX Powered Post Filter
Archive Builder
Custom Taxonomy Support
AJAX Pagination & Infinite Load More
Elementor & Shortcode Support
Use Feature Summary
Quick Query Builder for creating complex queries in a matter of seconds.
The Archive builder lets you create custom templates for archive pages.
Custom Post Type as well as WordPress default post type is supported.
Ready-made Starter Packs enable you to import fully pre-designed pages.
Ready-made Sections for easily creating entire areas inside a page in an instant.
Ready-made Designs for each and every block for versatility.
"Saved Templates" addon converts any block into a shortcode.
"Elementor" addons for using PostX Blocks inside Elementor.
"Category" addons for category-specific color and image.
7 Post Grid Blocks for displaying your posts in a grid layout.
4 Post List Blocks for displaying your posts in a list.
2 Post Module Blocks for showing posts with modern UI.
Post Slider, Image, Wrapper Blocks are also included.
Taxonomy Filter neatly filters your content.
AJAX-Powered navigation and pagination are integrated.
With Load More content is loaded without reloading a page.
Create a News Magazine Website Using PostX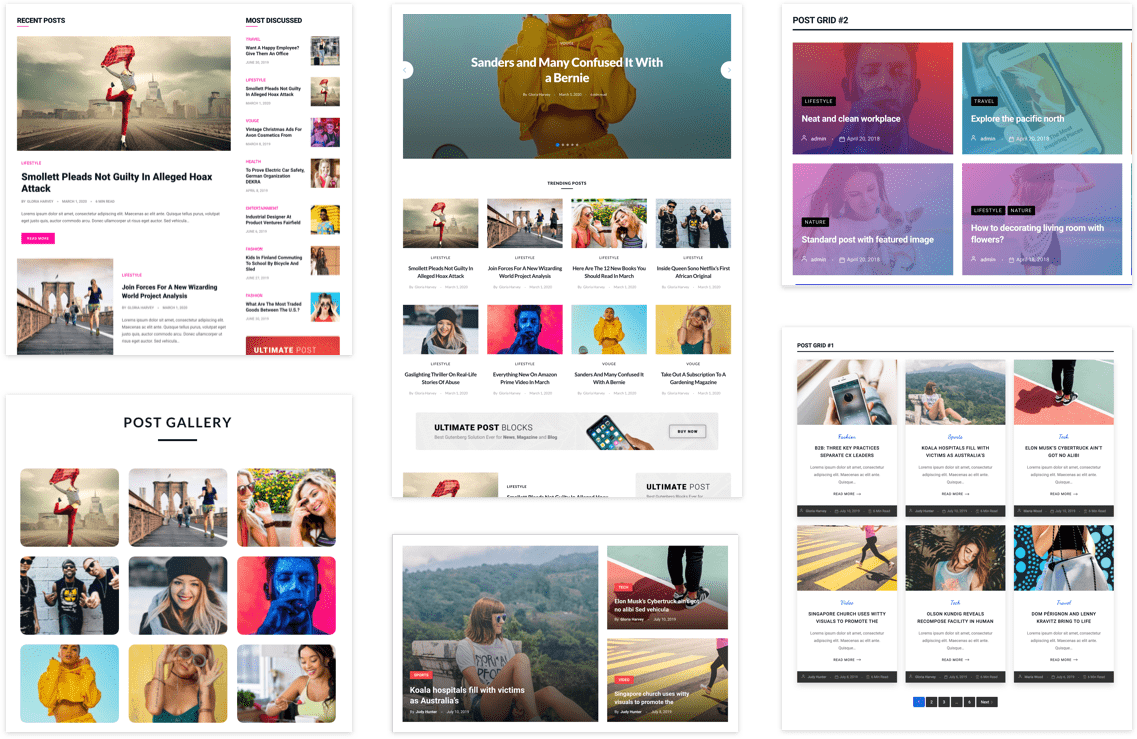 Key Features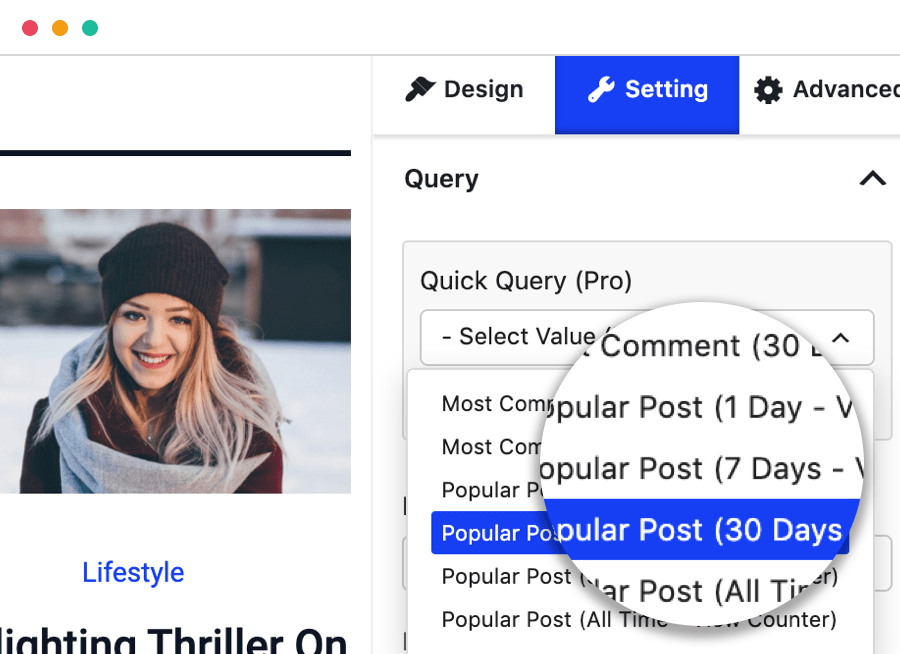 Quick Premade Query
Without any coding skills, you can change your query with just one click.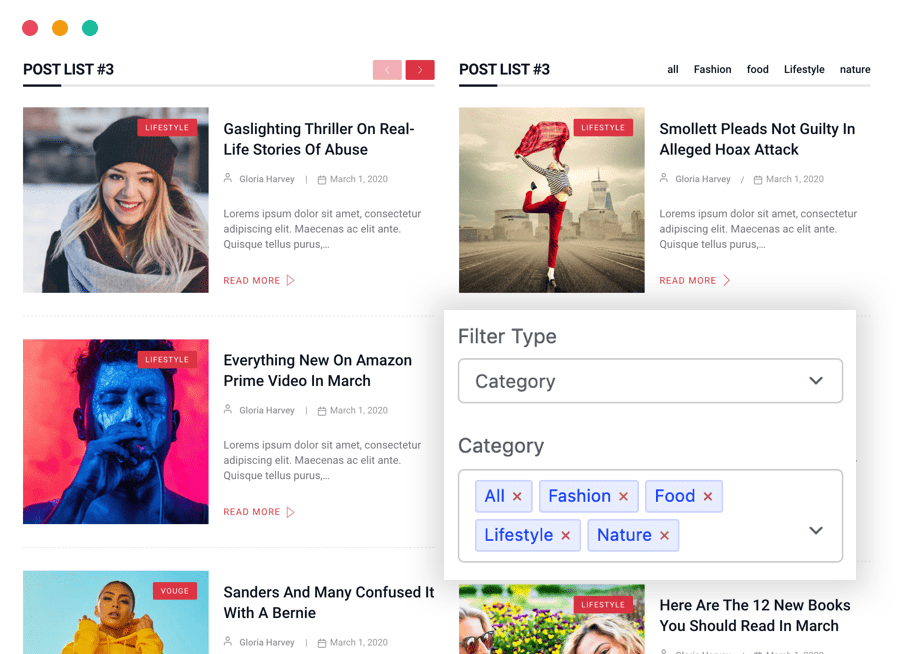 Filter Category Without Reloading Page AJAX Powered
The Category filter is the best tool to show several contents in a small place.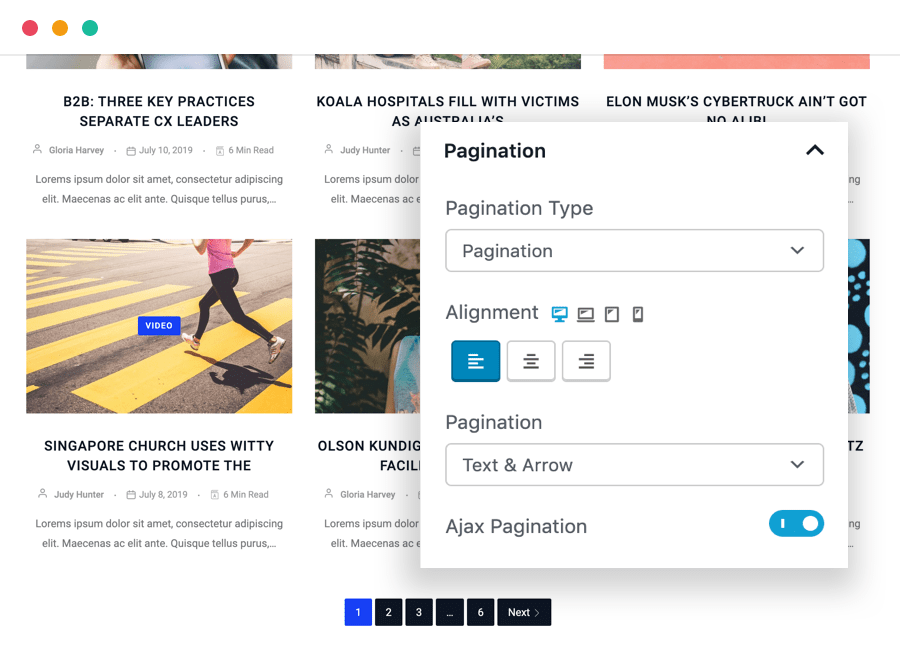 Pagination, Load More and Next Previous are AJAX Powered
Pagination, Load More, and Next, Previous are some common elements.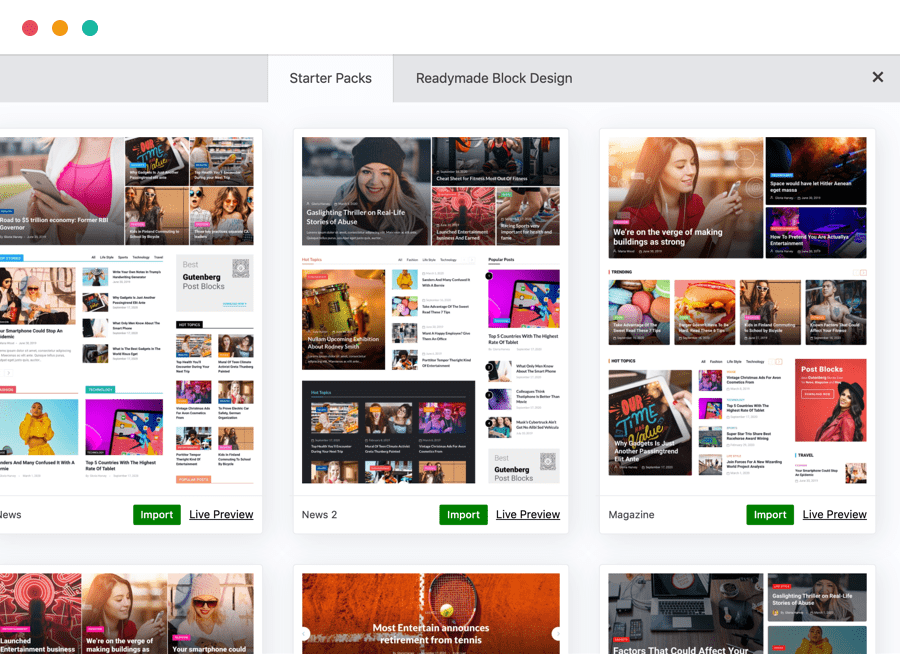 Ready-made Starter Packs
Our Pro-quality ready-made starter pack will take care of the designs.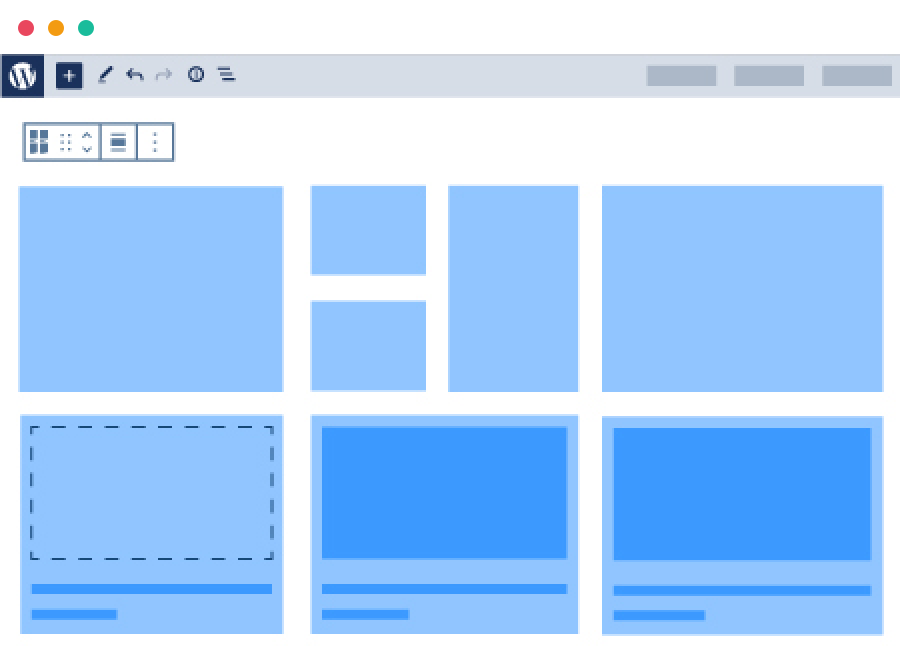 Powerful Archive Builder
You can create and save templates for all archive and taxonomy pages.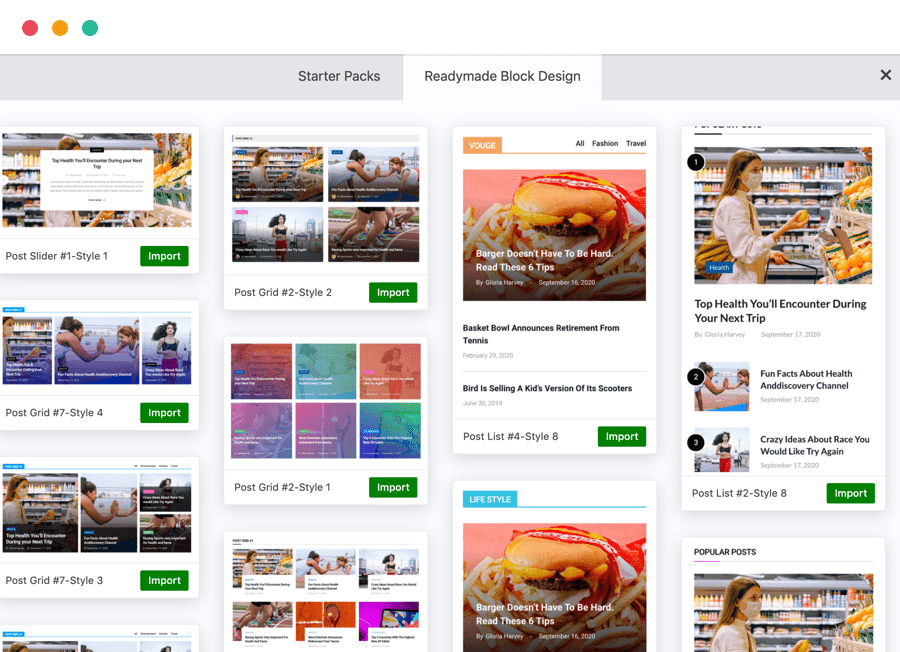 Ready-made Blocks Design
Each and every block has numerous ready-made block designs.
Grab Lifetime Deals Now!!
Personal – LTD
$49
For 1 Site
Expired
1 Domain

License

Lifetime

of Support

Lifetime

of Updates
All

Pro

Features
Professional – LTD
$99
For 5 Sites
Expired
5 Domain

License

Lifetime

Support

Lifetime

Updates
All

Pro

Features
Enterprise – LTD
$149
For Unlimited Sites
Expired
Unlimited

License

Lifetime

Support

Lifetime

Updates
All

Pro

Features
14 Days No Question Ask Money Back Guarantee!
User Review
I like this plugin: it is simple, give a great experience to the user of your website and easy to use. I had some technical problems, which were resolved in only couple of hours! Great…
@tiddeman83 – Great Plugin and Very Good Service
I use it with the Kadence Theme and I love everything I can do with this plugin. It's very flexible. I bought the Pro version also because it's even more flexible. I just asked a question in the chat support and got my answer right away with a screenshot that Hemang made to show me where the setting I needed was. Lots of customization.
@melagali – Love this plugin
I tried a few different plugins to try and expand Gutenberg but this plugin is the only one I found that added the kind of post block functionality that I wanted. Really happy with it. We went for the pro version – and whilst a little pricey for what it is our homepage looks great so we're very happy!
@themeparkportal – Exactly What I was Looking For
This is a great Gutenberg Post plugin with all the features and options that you could ever want! It creates beautiful Blog Archives and is both easy to use and incredibly well designed and executed.
@captainretro – Fantastic Plugin and Superb Support!
FAQ
You can create beautiful post grids, post lists, post sliders, post carousels, and much more. It supports custom queries with lots of parameters to control the view of the blocks. It allows you to display posts for news websites, online magazines, blogs as well as personal sites with style. Displaying your posts is now easier than ever before.
You are fully protected by our 100% No-Risk No Questions Asked Double-Guarantee. If you don't like our extensions within 14 days of the purchase, we will happily refund 100% of your money.
Yes, PostX supports custom post type and custom taxonomy.
No, although PostX is a Gutenberg Post Block Plugin, with the help of shortcodes you can use it anywhere in the WordPress editor.
Yes, Using the "Saved Templates" addons you can convert Gutenberg blocks into a shortcode. Then you can use these shortcodes inside the Page Builder to implement PostX blocks. Only Elementor has dedicated addons for implementing blocks.
Yes, Using the "Saved Templates" addons you can convert PostX Gutenberg blocks into a shortcode. With the help of these shortcodes, you use PostX blocks inside the WordPress Editor.