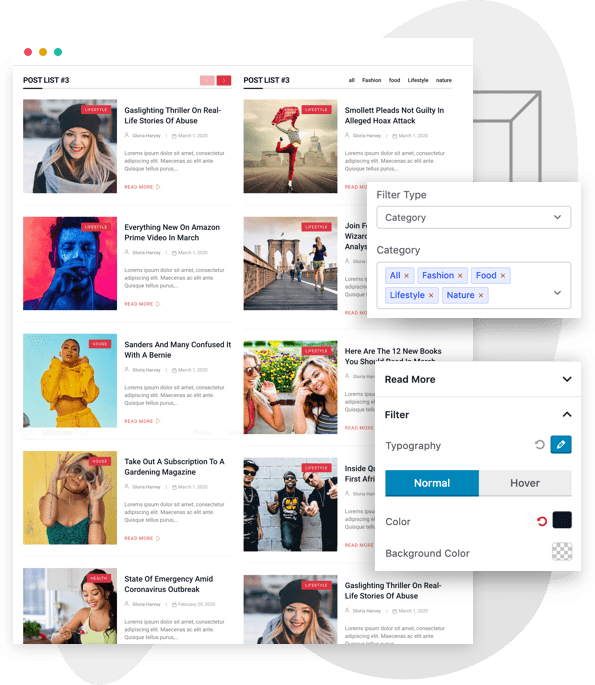 Filter Category Without Reloading Page
AJAX

Powered

Category filter is the best element to show many contents in a small place. By clicking category users can easily read their interesting content.

Filter is powered by AJAX technology

. So when you click on the filter only blocks area is loading rather than a total page.
Filter Category
Filter Tag
Advanced Query
Builder
Using Query builder you can custom
query
as you want. It can help to display your post in different criteria. Number of posts, Category, Tag, Order By, Order, Exclude, Offset are now applicable from the blocks settings panel.
Custom post type
Taxonomy
Exclude & Include
Offset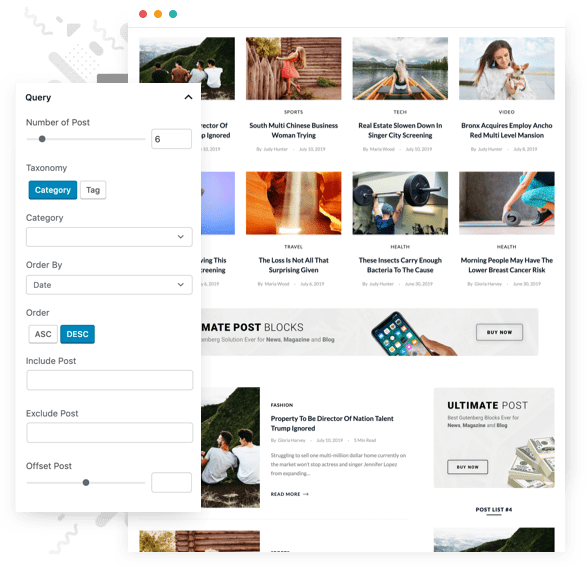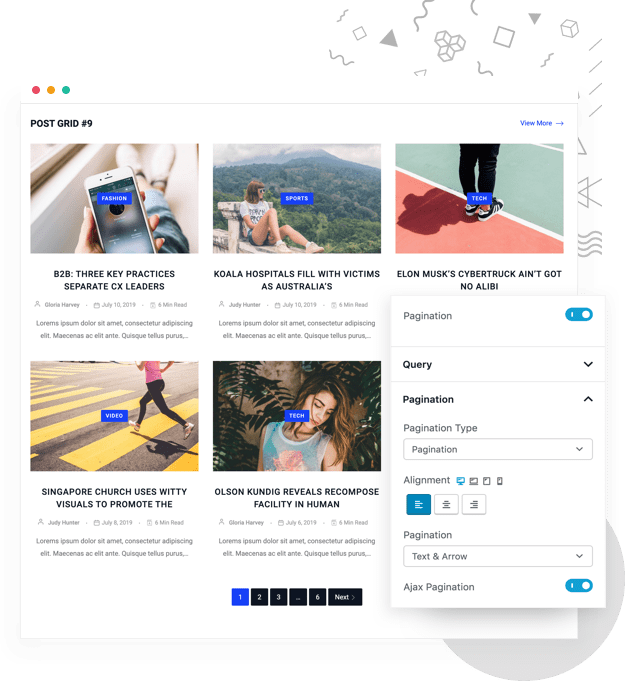 Pagination,
Load More

and Next Previous are AJAX Powered

Pagination, Load More and Next Previous are common elements for the post list or post grid. Gutenberg Post Blocks grid comes with the AJAX powered system, that's why content is

loaded without a total page reload

. And only a certain part of the block is loading and replacing the content.
Load More without Reloading Page
Pagination without Reloading Page
Next Previous without Reloading Page
Typography

Control is Now Groundbreaking

Typography is one of the major concerns for readability. Gutenberg Post Blocks merges all the Google free fonts in one place. So you have an

enormous option to choose

Typography from our blocks. To empower the Typography we added a lot of settings in the typography.
897+ Google Free Font
Font Size & Font Weight
Font Styling
& many more…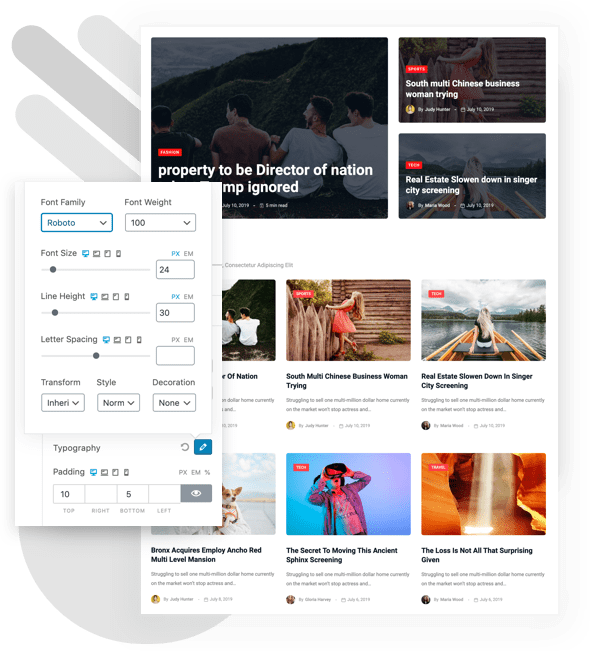 Lots of
Blog Listing

variation

Blog Listing blocks come with the query builder and many settings.

Gutenberg Post Blocks

has some blocks with a different design so you have an opportunity to choose the block. Each block is different from the others.
Trendy Post Listing Blocks
Ultimate Settings
Grid Layout

is so easy to build

Using a grid blog post inside the landing page is a common practice. Ultimate control of these blocks can help you to create a

stunning and beautiful grid section in minutes

. The Plugin has some different grid blocks, so you have the option to switch this.
Beautiful Post Grid Blocks
Lots of settings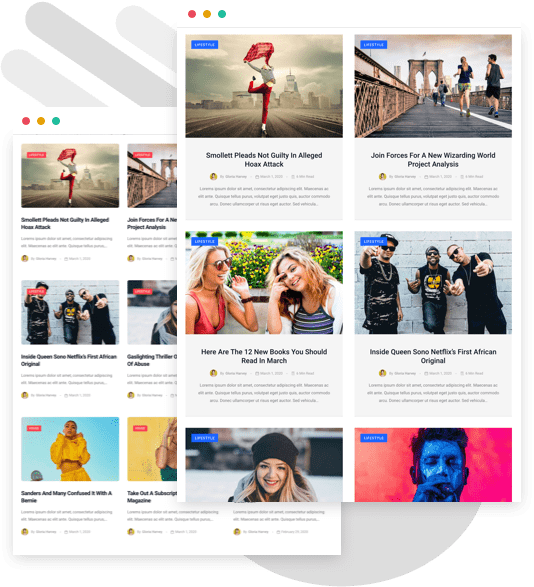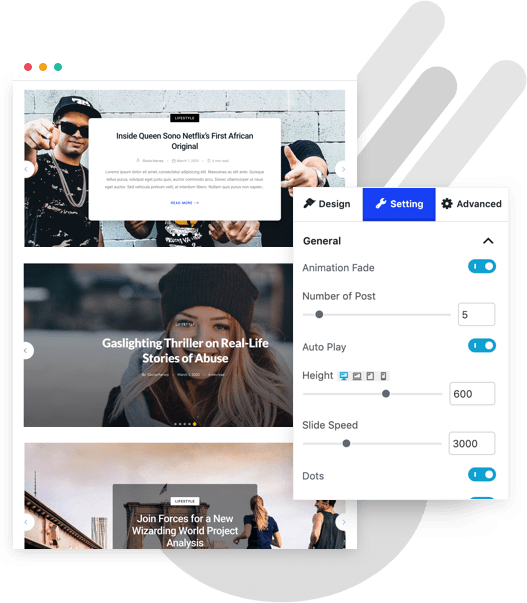 Dynamic Post
Slider

Addons

Post Slider is now easier to build using post slider blocks. It is fully dynamic and can apply any custom query to display the post. Even you can use the selected post to

display in the post slider

. Post Slider also has many settings for styling and controlling.
Dynamic Slider (Supports any Post type)
Modern Post Slider
Slider Control Settings